25% of smartphones in 2016 will feature 3D Touch displays
Analyst firm IHS predicts that a quarter of new smartphones in 2016 will feature pressure-sensitive Force Touch displays.

Published Mon, Dec 21 2015 1:28 PM CST
|
Updated Tue, Nov 3 2020 12:02 PM CST
With the successful adoption of Apple's 3D Touch display tech, an analyst firm predicts that 25% of all new handsets in 2016 will feature Force Touch screens.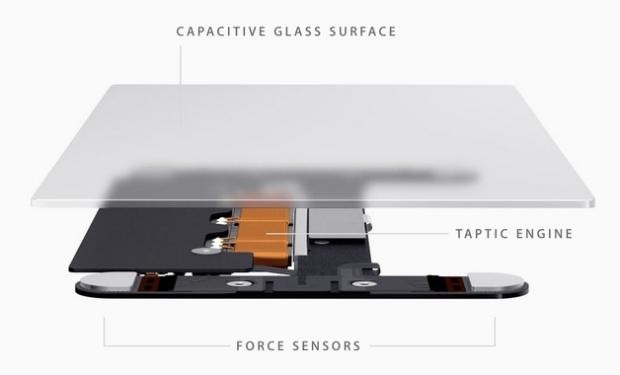 With new advances like pressure-sensitive screens, beefier CPU's and RAM, and efficient batteries, the landscape of smartphones is set to evolve rather quickly throughout the next year. Apple's new innovative pressure-sensitive 3D Touch, for example, pushed the limits of display tech altogether by incorporating different functions for different types of presses. The "peek" and "pop" features redefine the way iPhone users view and interact with their devices, introducing a whole new UI scheme for smartphones. Analyst firm IHS says that manufacturers are keen on adapting their own form of Apple's Force Touch tech in new and inventive ways, meaning the smartphone market will see a surge in 3D Touch-enabled handsets in 2016.
To meet this demand, IHS projects that Force Touch sensor shipments will boost an impressive 317% to 461 million units in 2016. The pressure-sensitive screens will be major features of mid-range to flagship handsets, IHS says.
Thanks to Synaptics' new ClearPad 3700 display controller, Apple's 3D Touch has been adapted to the Android platform. On the heels of this advancement, Synaptics predicted that the pressure-sensitive displays will become the "new norm" for future smartphones, perfectly aligning with IHS' claims.
"This exciting next step in human interface for smartphones will soon become the norm and highlights Synaptics' leadership in force," said Synaptics Vice President Kevin Barber. "Early adopters of ClearForce include industry leading OEMs and LCMs seeking advanced technology that drives an enhanced and more productive user experienced."
As far as other advances in smartphone tech, new handsets may feature up to 8GB of onboard RAM thanks to Qualcomm's new Snapdragon 830 CPU, and both Sony and Huawei have created efficient fast-charging batteries. Huawei's new battery tech, which bonds heteroatoms to a graphite molecule in the anode to trigger the capture and transmission of lithium through carbon bonds, was able to charge a 3,000mAh battery to 48% in five minutes.
Sony, on the other hand, has developed sulfur-based batteries that last up to 40% longer and are 30% smaller than today's batteries.
Related Tags