Apple's new iPhone 6S duo features a new evolution of multi-touch called 3D Touch technology.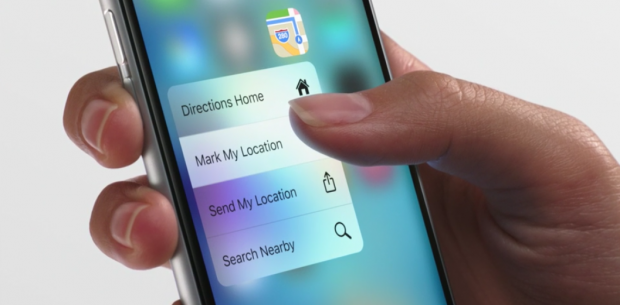 Apple has changed the smartphone game with a new kind of display called 3D Touch. 3D Touch is made possible by pressure-sensitive haptic feedback, which responds to how hard you press on the phone. The harder you press the screen determines what actions are taken, and essentially the apps can pop-up and layer over one another.
Rather than working in and out and going back and forth between app screens, Apple's 3D Touch is all about going over and under. Pressing lightly on the screen lets you "peek" at content like email, and press hard to open the app itself. Users can also tether their favorite apps in an overlay for instant access, or get to the home screen by applying light pressure on the side of the screen. You can also zoom in and out with the single press of a finger.
3D Touch is integrated within every app within the new iPhone 6S and 6S Plus variants thanks to iOS 9, and will affect all facets of software on the phones from apps to games. 3D Touch looks to be one of the most exciting features of the new models.