'Terminator 2: Judgment Day' to return to cinemas in 3D
'I'll Be Back'... again.

Published Sun, Dec 20 2015 6:35 PM CST
|
Updated Tue, Nov 3 2020 12:02 PM CST
It's hard to believe its a quarter of a century old, but James Cameron's masterpiece 'Terminator 2: Judgment Day' is heading back to cinemas worldwide next year to celebrate it's 25th anniversary - and it's bringing 3D with it. While the reboot series is on hiatus after this summer's 'Terminator Genisys' posted particularly poor business in the United States - failing to even crack the $100 million mark, Chinese audiences flocked to its release where it grossed an extremely impressive $90 million - an extremely impressive figure, especially considering that 'Judgment Day' didn't even hit cinema screens back in 1991.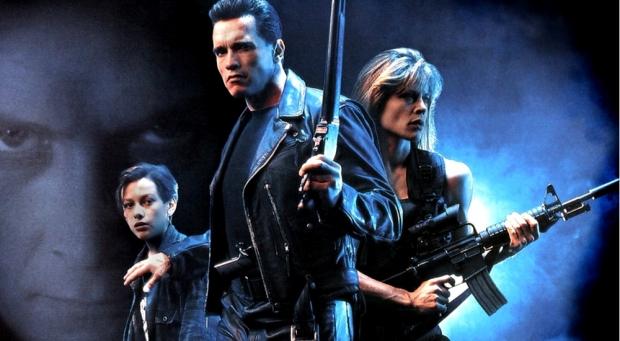 According to the Hollywood Reporter, 3D firm StereoD is behind the 3D conversion, which previously worked with Cameron for the 'Titanic 3D' conversion in 2012, along with 'Jurassic Park 3D'. Speaking to Chinese media, Cameron said "I was thrilled to learn how popular 'T2' is in China. And I wanna thank the Chinese fans for their support, which is all the more meaningful considering 'T2' was never released in cinema there. And that's why I'm excited about working with DMG to bring 'T2' into Chinese cinemas for the very first time."
'Terminator 2: Judgment Day 3D' hits cinema screens later in 2016.
Related Tags