Direct X11, where is all the support at?
So far we have 2 confirmed, where are the others.
Published Wed, Sep 23 2009 8:42 AM CDT
|
Updated Tue, Nov 3 2020 12:36 PM CST
You know, I think we need to start a new section (to go with the random stupidity awards) maybe we will call it DX11 watch. After all with AMD and NVIDIA going back and forth about DX11 and its importance, why not see what the real state of DX11 is.
For starters, let's cover some things that we know. AMD has a DX11 card out. It is launched, public and available. There will be a DX11 operating system, Windows 7, available starting on the 23rd of October. Despite this future date, Steam is reporting a large number of early adopters.
Codemasters are implementing partial DX11 support (much like the DX10 surfaces in Bioshock) for DiRT 2 and the Battle Field Engine has been ported to DX11 completely.
So we see a massive two companies that are announcing DX11 support. But what about those that have not announced DX11 support? There are a large number of companies that have not really made a statement one way or the other. Interestingly, these are the same companies that sat back as DX10 went by. Yes, it is true that DX10 did not offer much and had performance issues that caused many gamers to be unhappy with it. However, the blame was not entirely DX10's fault. In many cases the DX10 support was bolted on or poorly coded to get it in quickly. These poor attempts at adoption caused DX10 to be almost globally disliked. There were bright spots like Assassin's Creed that used DX10 and even DX10.1 to great effect, but they were few and far between.
So what then of DX11? Well, I have heard from a few sources that many companies are quietly porting their engines over for DX11 support. Why the behind the scenes support? Well, there are a couple of reasons; the first is to be sure that they have something if DX11 and Windows 7 really do take off and the second is probably a sort of company embarrassment / shame over taking sides. Too many companies that are part of the "TWIMTBP" gang do not want to upset NVIDIA by working to support something that NVIDIA is currently saying is of no great importance. In fact, they recently stated that AMD's support for DX11 is a sort of "punishment" for gamers. That makes it hard to work on DX11 support and maintain friendships with the green team.
Looking at the signs and listening to the whispers, I feel that DX11 will have some of the best "closet" support of any version of Direct X that Microsoft has even released.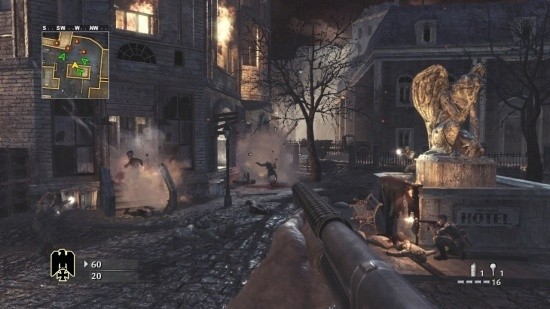 Related Tags