Secretlab TITAN XL 2020: The Business Class Gaming Chair
Secretlab goes bigger than big with its new TITAN XL gaming chair, the new (absolutely large) gaming chair champion.

Published Fri, Jan 3 2020 12:44 AM CST
|
Updated Tue, Nov 3 2020 6:57 PM CST
Rating:

96%
Manufacturer: Titan (B07X94J25J)
Introduction, Pricing & Availability
Secretlab has just made one of its best gaming chairs even better, with the introduction of the new TITAN XL -- a new gaming chair that features everything that made the TITAN one of the best gaming chairs -- but now it's even bigger.
The new Secretlab TITAN XL is 25% larger than the original TITAN, with the core mechanisms of the chair doubly reinforced to handle users that are up to 6'10" tall, and weigh up to 390 pounds.
The same award-winning comfort. Now bigger. The TITAN XL retains the same unparalleled level of customization as the TITAN, and all the superb comfort, support, reliability that comes with the new 2020 Series. On top of being 25% larger than the TITAN, the core mechanisms have been doubly reinforced. For an uncompromising experience that lasts for endless hours, this award-winning chair is unquestionably the gold standard you need
Pricing & Availability
Secretlab makes two different versions of its TITAN XL gaming chair, with the PU Leather 2.0 and SoftWeave fabric options coming in at $479 and $499, respectively -- discounted prices at the time of writing for the Christmas sale. The pre-order wave 1 at the time of writing, was estimated to ship by January 17, 2020 or earlier. Secretlab's new TITAN XL gaming chairs are currently discounted down from $559 and $579, respectively -- a savings of $80 per chair.
Same TITAN Style, Just Way BIGGER
Welcome To The TITAN XL
I love the tag that Secretlab uses for its new TITAN XL gaming chair: "Upgrade to Business Class" because it really is like that. I fly a LOT for TweakTown and various events around the world, with millions of miles of travel over the years -- so upgrading to business class from economy is something I do through so many flights, thanks to frequent flier mile upgrades.
The upgrade from economy to business class is a big deal, and while sometimes the seat upgrade might only be 20-30% bigger, it is much more comfortable for long hours of sitting. I remember always being told before I flew business class that "once you go business class, you won't go back" and damn it, they were right. The same goes for Secretlab's new TITAN XL gaming chairs.
Secretlab has "double reinforced" its TITAN XL, with the core mechanisms larger, heavier, and upgraded with even sturdier materials. The company has put them through tests of up to 200,000 repetitions to make sure they can handle everything you throw at it.
XL Wheelbase & XL Caster Wheels
The upgraded Secretlab TITAN XL gaming chair has a reinforced aluminum base that is larger than the regular TITAN gaming chair, so it can handle much more weight and feel more stable when moving around or flexing the chair all the way back.
Secretlab has also provided some improved XL PU Caster wheels that are more durable, and more floor-friendly.
Also Includes God-Like Secretlab Signature Memory Foam Pillow
Seriously, whatever magic Secretlab is using for its new and improved Signature Memory Foam Pillow, I don't want them to stop. The new Secretlab TITAN XL gaming chair includes the same magic-filled pillow, which has a coating of cooling gel inside that really helps on those hot days and nights gaming away.
In my testing, I went through a significant number (6+) of days at over 35C, with 3 of those days at over 43C. The memory foam pillow actually did stay cooler compared to traditional memory foam pillows. A really, really nice touch by Secretlab.
How I Used The Chair & Test System Specs
I've recently moved office spaces and houses, so my entire work space has changed in the process. I'm now moving between many different gaming and office chairs during the day, spending 20-30 hours with Secretlab's new TITAN XL gaming chair.
Gaming PC Used
I used my personal/workstation/gaming rig for the review, which is powered by an AMD Ryzen 7 3700X (8C/16T) processor on an ASRock X570 Taichi motherboard. I have 16GB of G.SKILL Trident Z Royale DDR4 RAM, an AORUS 2TB PCIe 4.0 NVMe SSD, and an MSI GeForce RTX 2080 Ti LIGHTNING Z graphics card.
CPU: AMD Ryzen 7 3700X
Motherboard: ASRock X570 Taichi
RAM: G.SKILL 16GB Trident Z Royale
SSD: AORUS 2TB PCIe 4.0 NVMe
GPU: MSI GeForce RTX 2080 Ti LIGHTNING Z
Workstation & Gaming Use
Secretlab had already impressed me with the original TITAN 2020 series gaming chair, but the company has dialed everything up to 11 for the TITAN XL chair. It is definitely bigger and you can see that as soon as it's out of the box, but your butt, back, and legs can feel it within minutes of sitting on it.
The actual material and 'feel' of the chair remains mostly unchanged from the normal TITAN and that's a good thing, as the TITAN XL is just a bigger version of that already kick ass chair. The 25% larger chair provides a much bigger place for you to sit, so if you're a larger gamer you're going to have no issues with it -- or if you're like me and sit cross-legged on your chair, you're going to be in heaven.
I used the Secretlab TITAN XL gaming chair to do a bunch of content in the form of news and reviews for TweakTown, including this very review on the TITAN XL gaming chair itself. Not only that, but I was sliding around my main room where my lab is -- all the juicy graphics cards and systems I've been slowly setting up to prepare for 2020.
The many hours that I poured into Apex Legends were very comfortable, and as I said I'm a gamer that sits with my legs crossed and the TITAN XL is now the most comfortable chair I've sat in because of that. It's not something everyone does, but to me it's an important thing and defines the TITAN XL and makes it one of only ones capable of providing enough space to easily, and comfortably, cross my legs while sitting on it.
Just like the smaller normal TITAN gaming chair, the lush memory foam pillow really makes a difference. I found myself sitting back and watching some trailers for Wonder Woman 1984 and Top Gun 2 on my ASUS ROG Strix PG438Q, while also testing the full arch back to lay down on it as well -- Secretlab, you've done it again -- somehow, with the TITAN XL exceeding my expectations.
Final Thoughts
Another bonus from Secretlab is that you get an extended 5-year warranty on the TITAN XL gaming chair, so if you make the $479 investment into the Secretlab TITAN XL you know you'll be looked after by a half-decade warranty.
In a nutshell, Secretlab has made a bigger version of its benchmark-setting TITAN gaming chair... with all of the 2020 series flair, and new TITAN XL upgrades. The new Secretlab TITAN XL can handle up to 390 pounds, so all of these improvements that the company has made to the chair really come into play.
If you are a larger or taller gamer, the Secretlab TITAN XL gaming chair should be on your radar immediately. The additional weight support is a big deal, considering the original TITAN can handle a 6'7" gamer at up to 290 pounds the new TITAN XL can handle super-tall 6'10" tall gamers (!!!) and up to 390 pounds (an additional 100 pounds).
I'm also someone who sits down and crosses their legs, so the upgraded size on the new TITAN XL is a big deal too. I have been waiting for a chair like this for so long just for the sole reason of crossing my legs, and now I have it.
| | |
| --- | --- |
| Comfort | 100% |
| Quality (design, build quality, etc) | 95% |
| General Features (armrests, adjustments, etc) | 95% |
| Ease of Setup | 95% |
| Overall | 96% |
The Bottom Line
Secretlab's new TITAN XL 2020 series gaming chair is every bit as good as the TITAN 2020 series gaming chair, but 25% bigger and better in every way -- and it still ships with a memory foam pillow from the future. Keep kicking ass, Secretlab!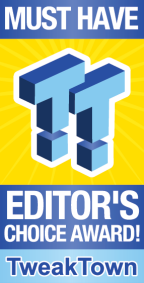 Secretlab Titan 2020 Prime 2.0 PU Leather LCS Gaming Chair
Today
Yesterday
7 days ago
30 days ago

-

-

-

* Prices last scanned on 11/26/2020 at 1:05 pm CST - prices may not be accurate, click links above for the latest price. We may earn an affiliate commission.
We openly invite the companies who provide us with review samples / who are mentioned or discussed to express their opinion. If any company representative wishes to respond, we will publish the response here. Please contact us if you wish to respond.
Related Tags