Fitbit Versa Lite Smart Fitness Watch Review
Despite a rocky start, Fitbit is betting their future on smart watches, and it looks like the strategy is starting to pay dividends.

Published Apr 24, 2019 10:00 AM CDT
|
Updated Tue, Nov 3 2020 6:57 PM CST
4 minute read time
TweakTown's Rating: 80%
The Bottom Line
Fitbit's latest smartwatch is their best yet, with smooth stylings and fast, responsive software. While the lack of a wider array of apps is still a bug bear, the core Fitbit experience remains clearly superior to its competitors, so it all comes down to what you expect, and want from a smartwatch.
Fitbit Versa Lite Smart Fitness Watch Review
After years of eroding sales to established smartwatch players like Apple, Fitbit finally stepped into the arena with 2017's Ionic, but its delayed entry into the market found it behind the eight ball, lumbered with half-baked software and app partnerships which suggested it was (ironically) launched prematurely. Two years on, it looks like the company has been diligently working to iron out some of the quirks and have delivered one of their most well-rounded devices yet.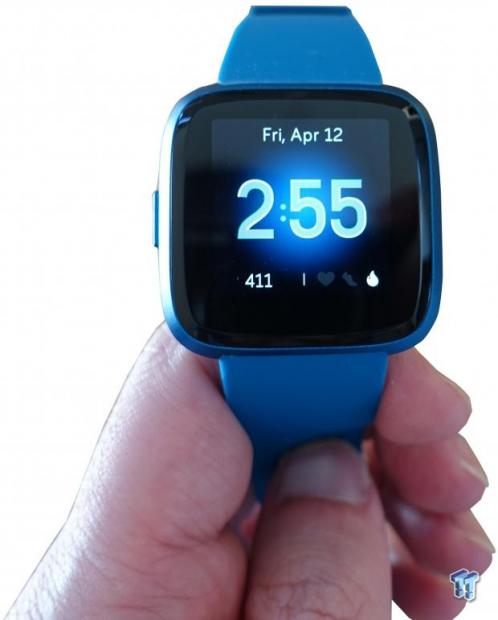 While the fitness tracking market has slowed down in recent times, Fitbit has worked rather aggressively to retain that market-leading position by pumping out annual hardware iterations and a steady stream of software and firmware updates. But last year's revision of the high selling Charge 3 barely tinkered at the edges and has seemingly reached the pinnacle of its potential. That's why the smartwatch concept almost certainly holds the future of the company's fortunes.
At first glance, Versa Lite resembles its predecessor Versa, (which hawked the design sensibilities of the Apple Watch) with the same smooth rounded lines, a 348x250 resolution 1.32" LCD at a claimed 1,000 nits brightness, safely nested under a Corning Gorilla Glass 3 screen. As with most trackers from Fitbit, the operating system is navigated via tactile and on-screen buttons, the former of which has been mercifully reduced from three to one. I've long disliked the odd combination of tactile and touch buttons, so for me, this change improves the user experience exponentially.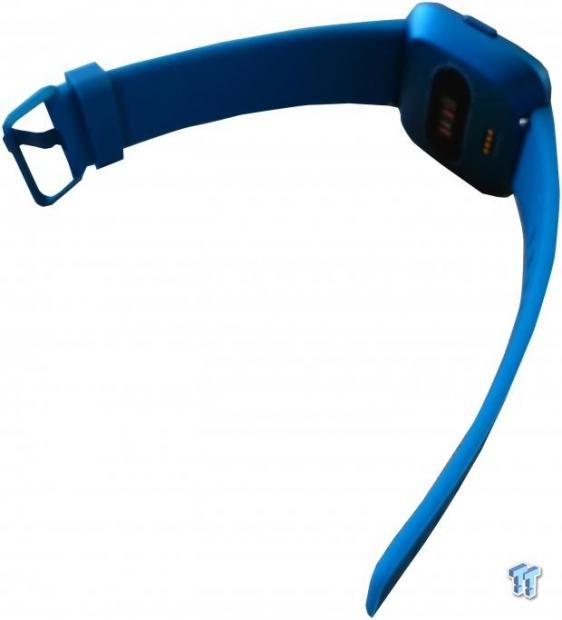 Compared to the small, often monochrome display on other fitness trackers, including the aforementioned Charge series, Versa Lite's display is undoubtedly a gorgeous upgrade, with an abundance of options to bring the most pressing options at the flick of a wrist - not buried under menus and multiple button presses. Rather than require distracting manipulation, the display remains active during fitness activities to provide live feedback, such as heart rate and calories burned.
The core functionality of Versa Lite is still focused fairly and squarely on fitness, with all the bells and whistles that you'd rightly expect, including an optical heart rate monitor, alerts, sleep tracking, swappable bands (also compatible with the previous Versa model) and an impressive four to five-day battery life. Fitbit has had a long time to get their software right, and the third iteration of their software is as intuitive and responsive as it's ever been. This time around, Fitbit has dropped music storage (which was so painfully implemented that its exclusion isn't mourned), onboard GPS, Wi-Fi, and NFC, all of which are generally confined to premium-priced models. But in an odd exclusion, Versa Lite isn't packing an altimeter either.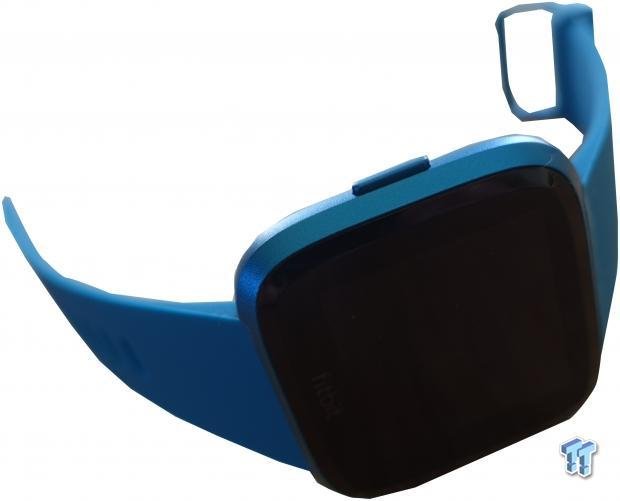 Despite this being a smartwatch, make no mistake - fitness lies at the core of everything that Versa Lite, which is the fundamental difference between Apple and Fitbit's approach to what a smartwatch should be. Versa Lite's apps all serve to support the core fitness functionalities, not the other way around. I've made the point before, and I'll make it again: If you want a personal computer on your watch, this isn't the best choice for you, even if it might be the cheapest.
Naturally, as a smartwatch, there's a growing range of first and third-party app available from the store, even if it's still significantly behind the competition. Depending on your location you can choose from a range of options including Uber, Strava, Pandora and Starbucks, as well as smart home controls such as Nest and Hue. As always, there's a growing range of downloadable watch faces, which run the gamut of classy replacements and pop culture characters, even if their licensing is somewhat dubious.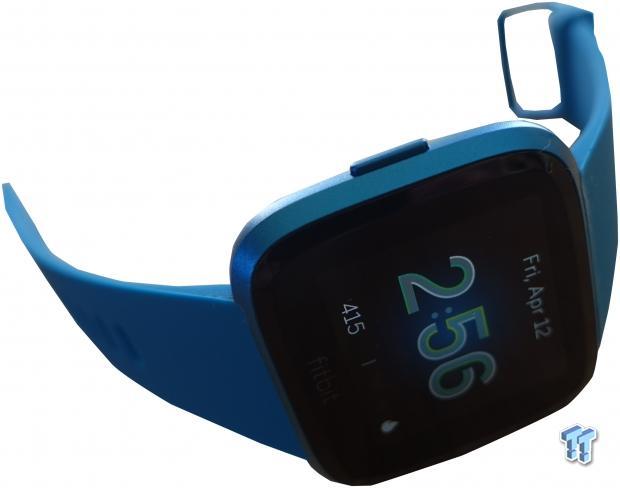 Anyone that's upgrading from a previous Fitbit will be familiar with the suite of mobile apps, and these remain the same. As with all models, these are well designed and basically faultless in operation. For everyday information, it does a great job of displaying the most pressing vital stats, but from sheer real estate, the web app gives access to a much broader suite of statistics and interactive graphs to demonstrate the progression of your fitness, as well as to alter a range of watch settings.
Strangely, Fitbit Versa's setup was a bit quirkier than usual. First, I had to pair the watch with my phone via Android's Bluetooth before I could register it with the Fitbit app. Perhaps there's been some changes on Android's side, but normally the app handles the lot. But when it was finally all connected, the watch required an update of unspecified size. Of course, that's no real surprise for a new release consumer product. But the share length of time it took to download and install - a process that took just shy of three hours - is simply unacceptable. And that's being pulled down via a 100mb fiber connection.
Inside the pack, Fitbit have again bundled both small and large size wrist bands, which no doubt make life easier for retailers, but also for those who might want to share the watch with friends or family. As always, there's a range of user replacement bands available so users can tailor the Versa Lite to their preferred stylings, running the gamut of different colours, through to designer stainless steel options. As mentioned, this Lite is compatible with bands from the previous Versa model too.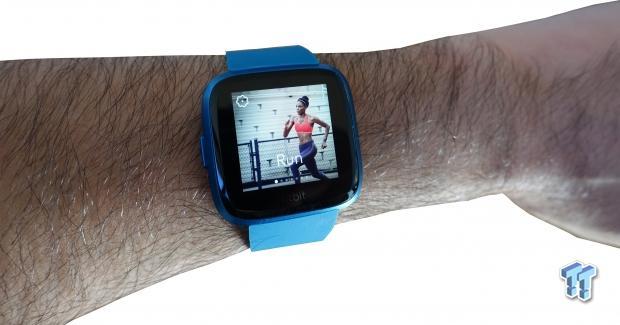 Versa Lite shows that Fitbit is determined to continue with the development of smart watches, and its commitment is obvious in a number of subtle and not-so-subtle improvements. Some may deride the absence of high-end features such as NFC, Wi-Fi, and GPS, but there features are still catered for you in other, higher-end models. The emphasis with Versa Lite is providing an affordable, efficient and user-friendly product. If this is your first smartwatch, you could do worse, and if this is your first fitness watch, even better. I'd say that Fitbit has succeeded on all counts.
More Images: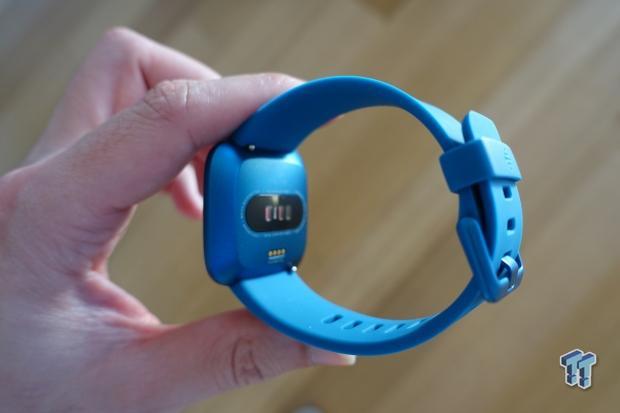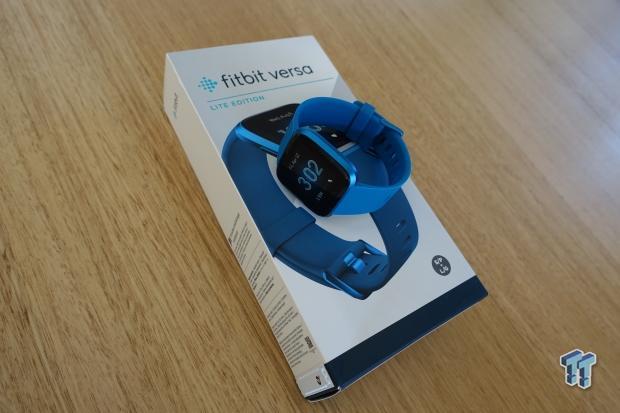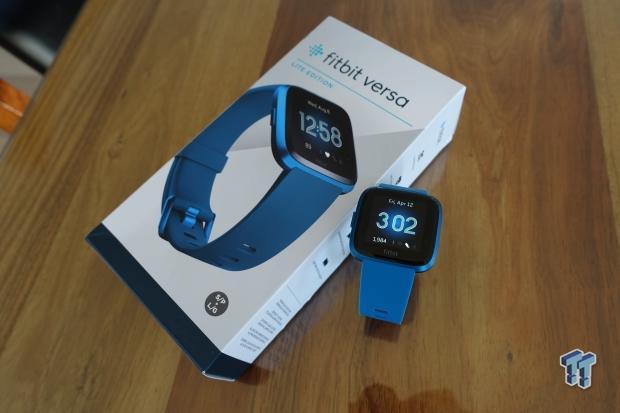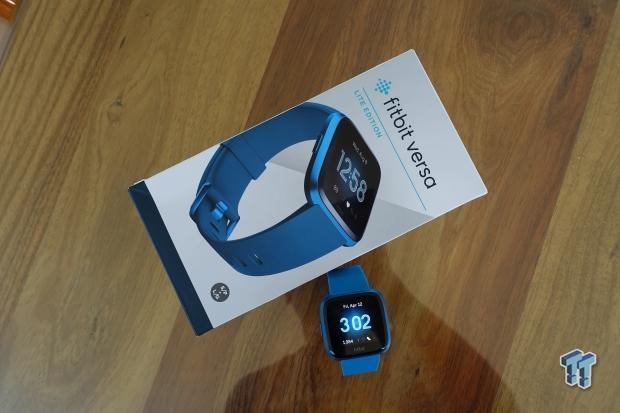 | | |
| --- | --- |
| Performance | 86% |
| Quality | 83% |
| Features | 73% |
| Value | 77% |
| Overall | 80% |
The Bottom Line
Fitbit's latest smartwatch is their best yet, with smooth stylings and fast, responsive software. While the lack of a wider array of apps is still a bug bear, the core Fitbit experience remains clearly superior to its competitors, so it all comes down to what you expect, and want from a smartwatch.
We openly invite the companies who provide us with review samples / who are mentioned or discussed to express their opinion. If any company representative wishes to respond, we will publish the response here. Please contact us if you wish to respond.
Related Tags