Fitbit Versa 2 Smart Fitness Watch Review
Fitbit's Versa 2 smart fitness watch gets fully tested. Join us as we explore what it's all about.

Published
Manufacturer: Fitbit (FB507BKBK)
4 minute read time
TweakTown's Rating: 91%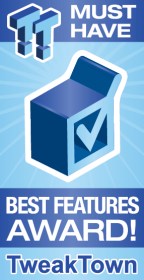 The Bottom Line
In Versa 2, Fitbit has finally nailed the smartwatch formula, pairing a smooth, responsive OS with appropriately powered hardware. That said, some more apps wouldn't go astray.
The release of Fitbit's latest tracking device, Versa 2, truly feels like the end of an era for the company. I don't mean that in terms of the company is finished, but in a 'things will never be the same again' kind of way. Ten years after the release of Fitbit's first product in 2009 and on the eve of their acquisition by Google, Fitbit appears to have finally cracked the smartwatch formula with software that's smooth and responsive, paired with hardware that's sufficiently powered to do the job.
And as Google swallows the product line, their IP, patents, and (presumably) user data into their collective, the company which began as a struggling start-up and now turns over more than $1.5b in annual revenue appears set for a particularly bright and secure future.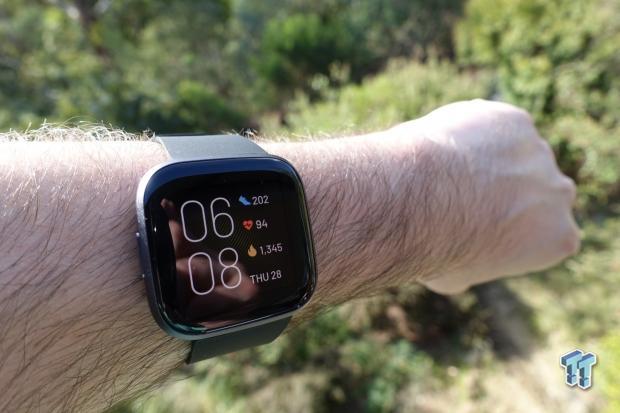 The fluctuation of activity trackers sales figures across the sector in recent years has led many commentators to speculate on its future viability. Still, as they've always done, Fitbit has aggressively attempted to secure their market-leading position by pumping out annual hardware iterations and a steady stream of software and firmware updates. Luckily for them, sales are again on the rise, particularly off the back of strong sales of Versa and Versa lite smartwatches, their third generation of smartwatch devices which have now been rendered obsolete by Versa 2.
At first glance, Versa 2 looks indistinguishable from its predecessor, retaining the same 'squircle' design (in turn borrowed from the Apple Watch) with the same smooth rounded lines, a 300x300 resolution screen at a claimed 1000 nits brightness, all nestled under a Corning Gorilla Glass 3 screen. But while Versa utilized an LCD, Versa 2 has been upgraded to a super-bright AMOLED touchscreen, which also provides much-appreciated improvements to battery life.
Once again, the OS is navigated via a combination of tactile and on-screen buttons, the former of which was reduced from three to one with Versa Lite. That's been mercifully retained here. I've long disliked the odd combination of tactile and touch buttons, so this change dramatically improves the user experience.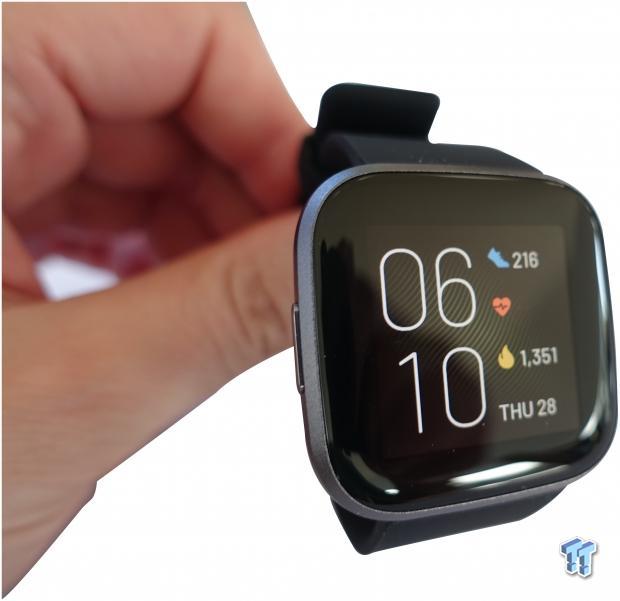 Versa 2's AMOLED display is a gorgeous upgrade that's perfectly visible under bright ambient light, although some may opt to lower it just a tad and bank some battery savings. On the arm, it feels just as comfortable as an Apple Watch, although it's a tad thicker. The core functionality of the device is still focused fairly and squarely on fitness, with all the bells and whistles that you'd rightly expect, including an optical heart rate monitor, alerts, sleep tracking, swappable bands and a battery life that consistently hits four to five days without needing a top-up.
As mentioned, the OS is buttery-smooth and responsive, and it's a joy to scroll through the menus and endless reams of user data as well as the new Fitbit Today function. The usual Wi-Fi, NFC, and altimeter functions are all returned, joined by a new built-in-microphone which allows the unit to engage with Amazon Alexa (but not as yet Google Home, although presumably, the new ownership will make that happen pretty soon). I'm not in the Google ecosystem, so I couldn't test that out, but I'm intrigued at the possibilities this could unlock into the future.
It's been two years since Fitbit has launched a tracker or smartwatch with onboard GPS, and Versa 2 doesn't buck that trend, so you'll need to carry your mobile device on your run if required. I can only assume that it's not coming back at this point. While not a deal-breaker for me, your mileage may vary (no pun intended).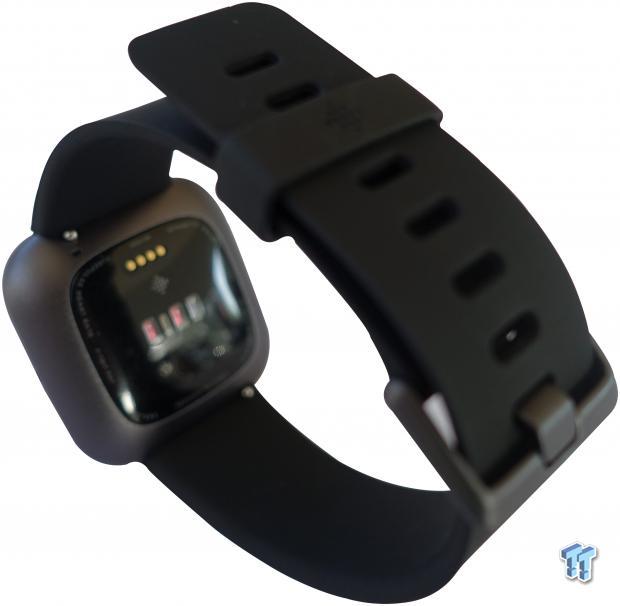 Rather than take its cues from Apple's do-everything mantra, fitness lies at the core of everything that Versa 2 does, with its library of apps serving to support its fitness functionality - not the other way around. I've made the point before, and I'll make it again: If you want a personal computer on your watch, this isn't the best choice for you, even if it might be the cheapest.
Naturally, as a smartwatch, there is a growing range of first and third-party apps available from the store, even if it's still significantly behind the competition. Depending on your location, you can choose from a range of options, including Uber, Strava, Pandora, and Starbucks, as well as smart home controls such as Nest and Hue. As always, there's a growing range of downloadable watch faces, which run the gamut of classy replacements and pop culture characters, even if their licensing is somewhat dubious.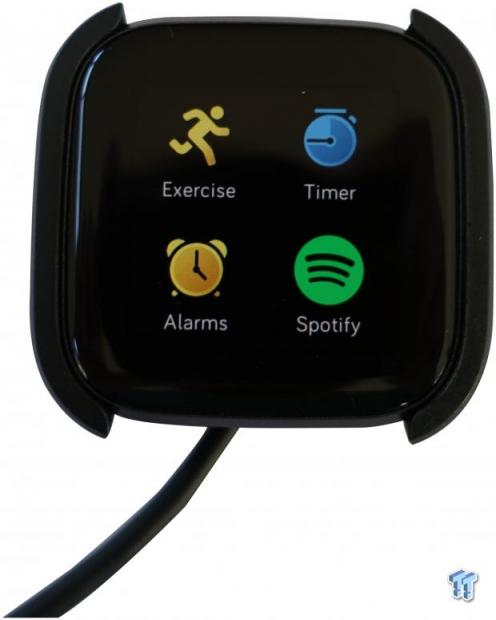 Those upgrading from previous Fitbit trackers will be familiar with the Android and iOS apps, and short of a recent redesign, these remain mostly the same. As with all models, these are well designed and faultless in operation. For everyday information, they're great a displaying the most pressing vital stats, but from sheer real estate, the web app gives access to a much broader suite of statistics and interactive graphs to demonstrate the progression of your fitness.
Thankfully, Versa 2's initial setup is far straighter forward than its predecessor. The requisite software update was pulled from Fitbit's server quickly and installed just as fast. You're probably thinking, "well, that's how this should be," but for the uninitiated, this is an issue that's plagued Fitbit for as long as I can remember.

Inside the pack, Fitbit has again bundled both small and large size wrist bands, which no doubt make life easier for retailers, but also for those who might want to share the watch with friends or family. I'm not sure if it's just my review unit or some quirk in the redesign, but I found manipulating the tiny pin on the particularly tricky to swap. As always, there is a range of user replacement bands available so users can tailor the Versa to their preferred stylings.
As is often the case with Fitbit, the included USB charging dock is clumsy and doesn't reflect the same thoughtfulness as the watch itself. For example, the watch is unable to sit in the dock flat on a surface with the bands attached. But you're not going to want to remove them regularly because they're such a pain to re-attach.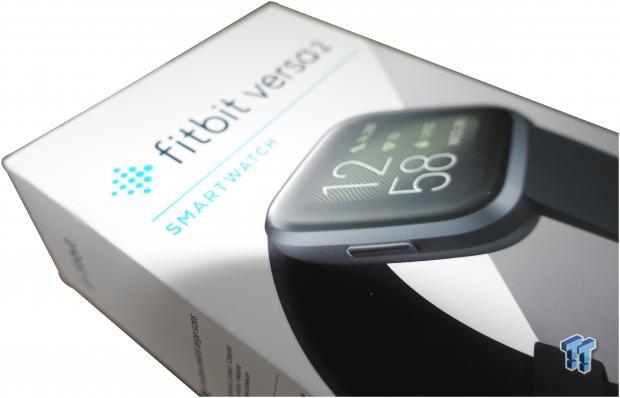 Versa 2 shows that Fitbit is determined to press on with the development of smartwatches, and it demonstrated this through several obvious and not-so-obvious ways, with the screen upgrade proving to be the biggest change this year. If this is your first smartwatch, Fitbit has made Versa a very compelling case, which throws down the gauntlet to Apple and if you're upgrading from a basic fitness tracker or even one of Fitbit's early smartwatches, there's been enough change to justify a purchase.
Either way, Versa 2 can is a clear winner and tops off the companies first decade and its baton pass to Google very well indeed.
| | |
| --- | --- |
| Performance | 90% |
| Quality | 90% |
| Features | 95% |
| Value | 90% |
| Overall | 91% |
The Bottom Line
In Versa 2, Fitbit has finally nailed the smartwatch formula, pairing a smooth, responsive OS with appropriately powered hardware. That said, some more apps wouldn't go astray.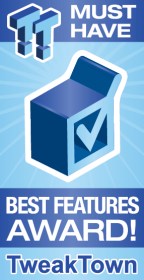 We openly invite the companies who provide us with review samples / who are mentioned or discussed to express their opinion. If any company representative wishes to respond, we will publish the response here. Please contact us if you wish to respond.
Related Tags