Plantronics RIG 500 HD Modular Headset Review
Offering extra features and grunt over the base-model RIG 500, can the HD offer us the sound quality and brilliant modular design that we're looking for?
Published
6 minute read time
TweakTown's Rating: 84%
The Bottom Line
A massive advancement on the base model, the RIG 500 HD provides a stellar modular design that's let down by a lack of accessories and slightly overbearing bass.
Introduction
I've already taken a look at the Plantronics fully-modular RIG 500, the base model product in a new modular series of headsets, with this review now focusing on the higher-graded RIG 500 HD.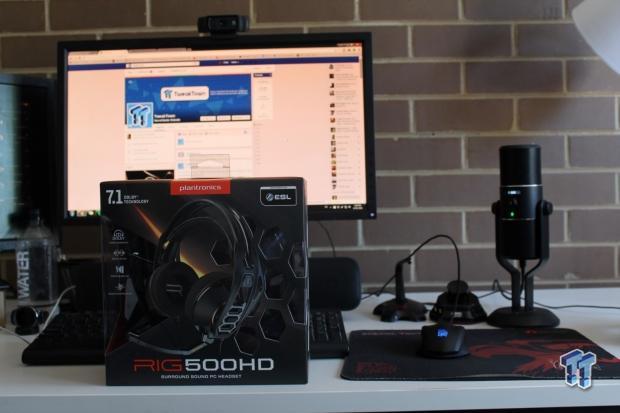 This product was discussed when we went to check out the whole series in 2015, promising to be something to watch out for in the future.
The RIG 500 series mostly consists of the base model 500, the Virtual 7.1 surround-sound RIG 500 HD, and the eSports edition 500e. The model in this review is somewhat more for the gaming enthusiast, offering virtual 7.1 and various other goodies to appeal to a wider audience. We already know that the RIG 500 series is amazing by design and that the modular connectivity works well, but, can the RIG 500 HD give us the sound quality that the 500 base model could not?
Specifications
The fully modular design of the RIG 500 series has already been proven as great by my previous review and to recap this, you're looking at a detachable headband, frame, and earcups throughout the overall design.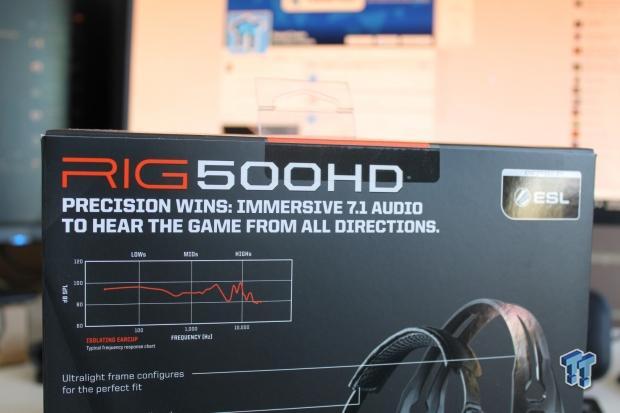 The RIG 500 HD is once again fitted with 40mm drivers, rated the same as the base model RIG 500: 20Hz - 20kHz. Offering a 32 Ohm impedance and a sensitivity of 110dB, this headset further offers the same specifications as its sibling.
Pushing out audio in a 2.0 stereo configuration when plugged in through the 3.5mm 3-ringed AUX jack (for microphone and sound), this product also comes packed with a Dolby Virtual 7.1 channel surround sound USB dongle. Keep in mind that you're going to have to download and install Windows drivers for this enhancement to function correctly.
Once again weighing in at only 200g, the microphone on offer provides a uni-directional microphone pickup, containing a frequency response of 100Hz - 10kHz, and a sensitivity of -45dBV.Pa, once again mirror-matching the RIG 500.
The over-ear couplings are described as 'isolating' on the box cover, meaning that it's likely to be 'closed ear' in design. It's also worth mentioning that the microphone mutes when it's placed in a vertical position, being quite handy for those on voice-activated or always-transmitting VOIP programs like Skype.
Pricing & Availability
Unfortunately, it's a little hard to find this model for sale, but I managed to track it down on eBay for $88.70 with free international shipping. This pricing ensures the headset is quite cheap for anyone looking at a virtual-7.1 option, ranking in at a lower price than many competing gaming brand stereo 2.0 headsets. While it provides a great modular design and 7.1 connectivity, it's once again down to the sound quality to prove this product is worth lightening your wallet for.
What's in the box?
First and foremost, you're going to find the cloth headset band, the lightweight frame, and the earcups, all of which comes packed as separate pieces. The microphone also comes pre-attached to the earcups, so don't worry about that.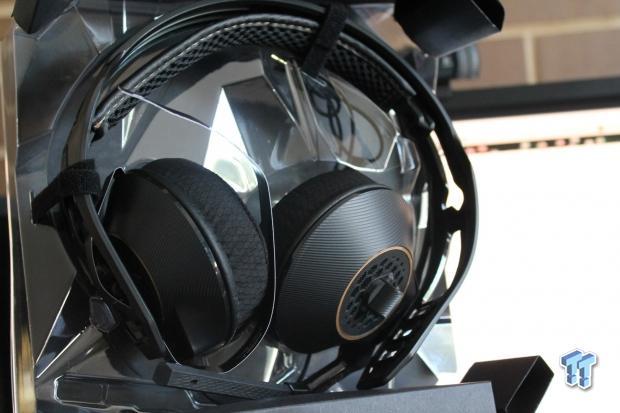 Next up is the Dolby 7.1 channel USB external mini sound card and a bunch of stickers and manuals - that's it. Unfortunately, I'm going to have to list this as yet another disappointing RIG 500 package. There's an entirely detachable headset in my hands, but it comes with no carry pouch or way to easy break down and transport it, something that I can't help but feel is a significant oversight.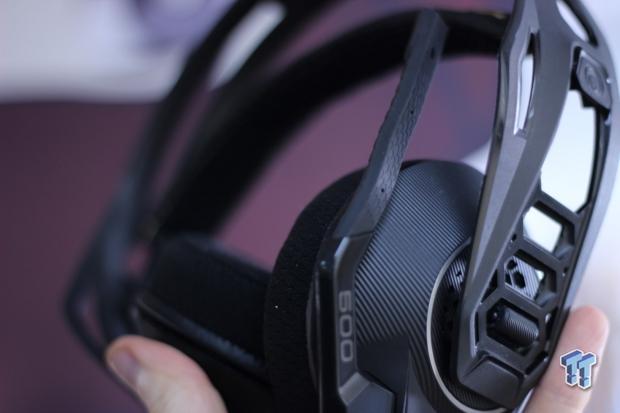 As mentioned in my previous review, another great addition to the box would be an aircraft adapter, something that will likely set the manufacturer back only a few cents per unit, but add a ton of value to this product.
Let's dig deeper
Once again, I'm going to have to talk up how incredibly light these things are. Quite often 'light' will mean a cheap and plastic feel, but that certainly isn't the case here with this product.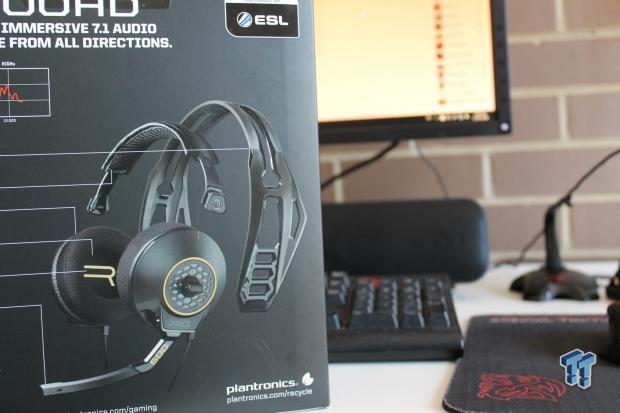 Besides barely feeling like it's on your head at all, this headset is extremely easy to pull apart and put back together - yet again causing issues for me on the no carry pouch front. The headband has several places it can latch to accommodate different head sizes while further being expanding in design itself.
The earcups are soft cloth, and while I prefer leather, they're quite decent. It would be great to see a leather option given by Plantronics in the future for this product, especially seeing as they will be selling separate upgrade packages for this modular headset.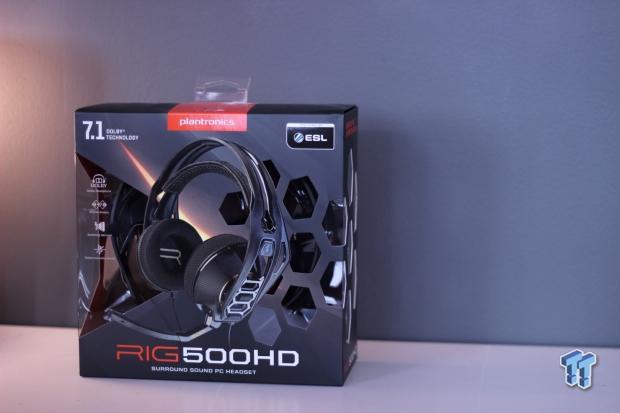 The 3-ring 3.5mm AUX jack is on an extremely short cable and virtually useless, but when connected to the Dolby 7.1 adapter it's lengthy enough for most applications, suiting my setup just fine - even though my case is under a large desk and pushed back a little.
A Dota 2 analysis
Dota 2 has continued to be my game of choice for analysis, with people often forgetting what a decent pair of headphones can provide to you over a cheap set in this title alone. Sure, I'm not listening for tiny footsteps, but I'm trying to 'multitask' voice chat, in-game prompts, and music in unison - meaning I need something well-rounded and focused.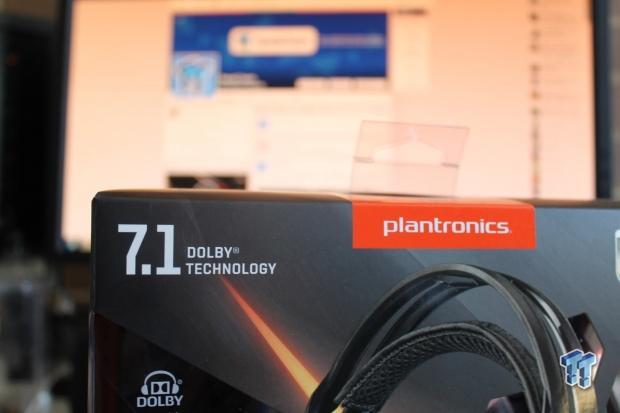 Focused is what this headset very nearly achieves. You've probably not heard someone call a headset focused before, with my reasoning for this term being that the headset needs to help me do just that - focus on the gameplay at hand. To focus, I can't be distracted by one form of sound being weak or washed out. It might sound weird, but headsets that lack serious clarity make me play much worse. I'll often catch myself thinking about how crap the sound coming out of my headset is rather than what's happening in the game.
In saying this, this headset does an excellent job of providing an advancement in quality over the base model RIG 500. While the drivers and microphone both offer the same statistics on the box, it seems the Dolby 7.1 sound card has done wonders here, providing a much more balanced sound output.
The product is still a little bass heavy, but it's leaps and bounds better than what the 500 had to offer, putting it in a similar sphere to my previously-reviewed Creative SoundBlasterX H5. It's probably the third-best gaming-grade headset I've used in this price range, which sees it best at least 15 other reviews.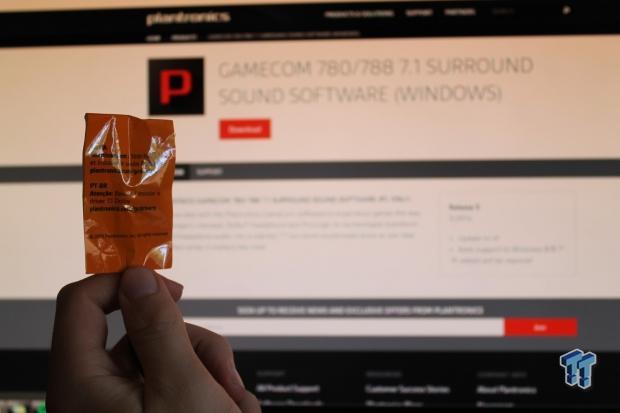 Music once again showed off the bass-heavy tendencies of this product, while a significant positive came to light when I discovered that the bass didn't drown out or muffle anything else while it was pumping.
Turning the headset up to 100% saw no distortion take place, and I listened to a massive variety of music with this headset to test its comprehensive capabilities.
Heavier music fared quite well thanks to the bass-leaning drivers, but the kind of tracks requiring utmost clarity suffered. For example, Pink Floyd's 'I wish you were here' didn't come close to what something like the HyperX Cloud II or more expensive Feenix Aria headphones have on offer.
Some of the music I tested this product with included:
What's Hot
The construction: It's extremely light, comfortable, and durable.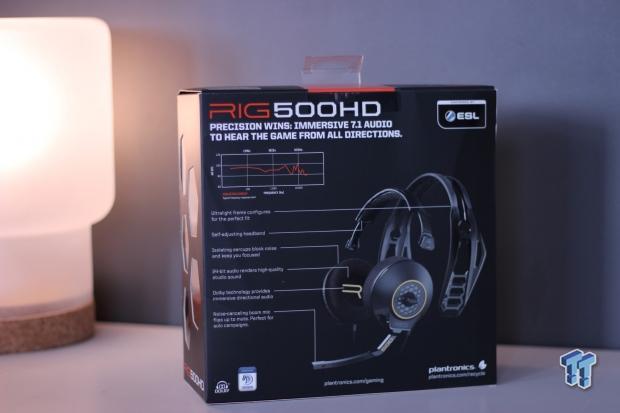 Great modular design: The design of this headset functions flawlessly.
The looks: It looks awesome and functions just as well.
What's Not
Earcup size issues: Although not touched on within the review, the earcups are more on-ear than over-ear for most.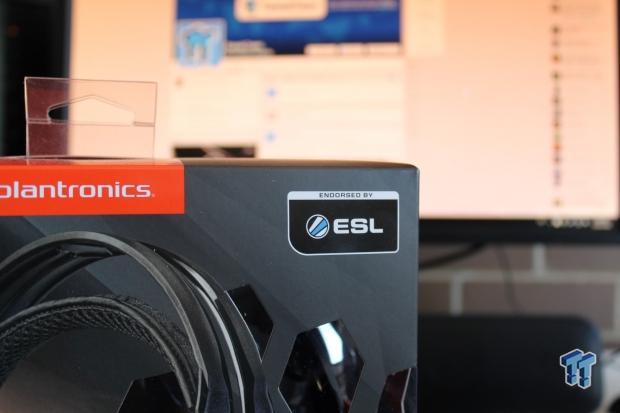 Short cable: The 3-ringed AUX 3.5mm cable is virtually useless.
Accessories: Once again, they're missing!
Final Thoughts
In conclusion, this headset completely blows away the base model Plantronics RIG 500, proving to me that you're either going to have to save up for this 500 HD model, or spend your money elsewhere.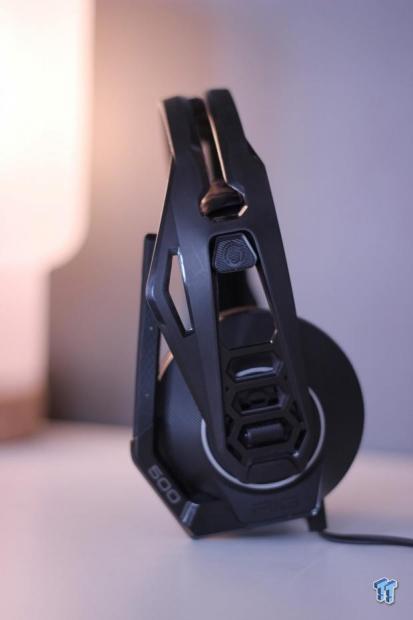 Once again this headset is a breeze to use. It looks great and feels awesome on your head, but the sound quality still isn't dialed in quite as well as I expected. It's much better than the RIG 500, but still a little bass heavy for my liking - attaching another $15 onto the price and further tuning the drivers wouldn't be an impossible task for a future model, I think.
If you're in the market for a cheap Dolby 7.1 channel headset, it's hard to look past the Plantronics RIG 500 HD, just be sure you know what you're getting yourself into - no accessories and a tendency to lean on bass. It's also worth noting that the microphone on this product is of good quality and can withstand yelling quite well, something that shows further LAN and gaming tournament prowess.
Chris' Test System Specifications
| | |
| --- | --- |
| Performance | 85% |
| Quality including Design and Build | 95% |
| General Features | 90% |
| Bundle and Packaging | 65% |
| Value for Money | 85% |
The Bottom Line: A massive advancement on the base model, the RIG 500 HD provides a stellar modular design that's let down by a lack of accessories and slightly overbearing bass.
PRICING: You can find products similar to this one for sale below.

United States: Find other tech and computer products like this over at Amazon.com

United Kingdom: Find other tech and computer products like this over at Amazon.co.uk

Australia: Find other tech and computer products like this over at Amazon.com.au

Canada: Find other tech and computer products like this over at Amazon.ca

Deutschland: Finde andere Technik- und Computerprodukte wie dieses auf Amazon.de
We openly invite the companies who provide us with review samples / who are mentioned or discussed to express their opinion. If any company representative wishes to respond, we will publish the response here. Please contact us if you wish to respond.