AMD Radeon RX 7900 XTX graphics card prices are starting to leap in China after US sanctions officially banned NVIDIA's faster GeForce RTX 4090 graphics card in China.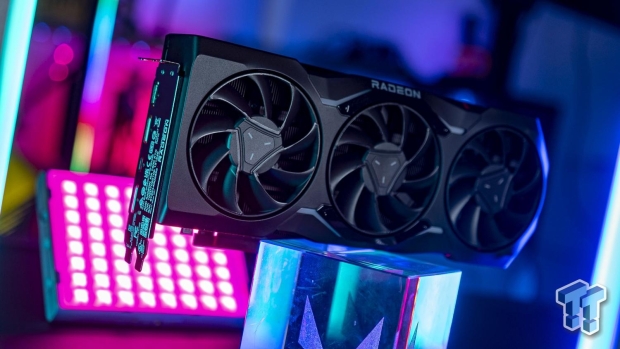 Chinese retailers are now shifting the price of the RX 7900 XTX price up, as it's the Team Red alternative to the RTX 4090... well, the closest one, at least. The Navi 31-based Radeon RX 7900 XTX also has 24GB of VRAM, just like the RTX 4090 with its 24GB (although the RX 7900 XT has 24GB of GDDR6 while the RTX 4090 has 24GB of faster GDDR6X memory).
AMD's flagship Radeon RX 7900 XTX can be found for around $950 on Amazon, while during the recent 11/11 deals in China, the Radeon RX 7900 XTX was priced at around 7000 RMB ($1000 USD or so) with prices expected to be up to 500 RMB higher, close to 10% higher. We should expect higher prices on higher-tier graphics cards like the RX 7900 XT, RTX 4070 Ti, and RTX 4080 in China as gamers across the country who now can't buy the RTX 4090 want something with performance at least close to it.
The Radeon RX 7900 XTX fits the bill here as it has 24GB of VRAM and is the fastest offering from AMD, while the GeForce RTX 4080 is another option if you can't buy the RTX 4090. However, the RTX 4080 has only 16GB of VRAM... and the RTX 4080 SUPER is also right around the corner.