Well, this isn't a surprise: NVIDIA's flagship GeForce RTX 4090 24GB graphics card has doubled in price in China because of US sanctions banning high-end GPUs from being exported to China.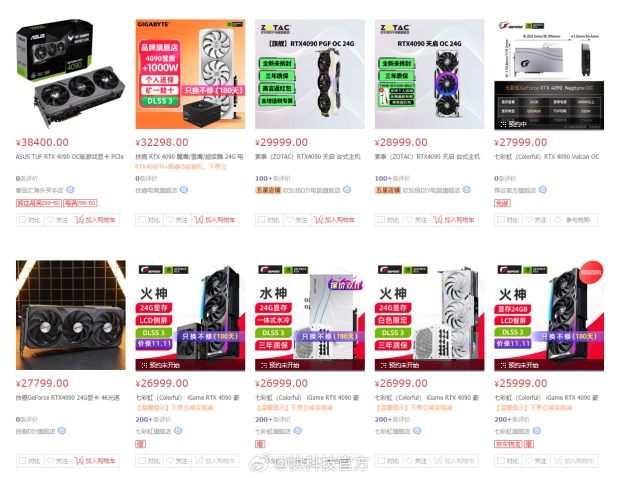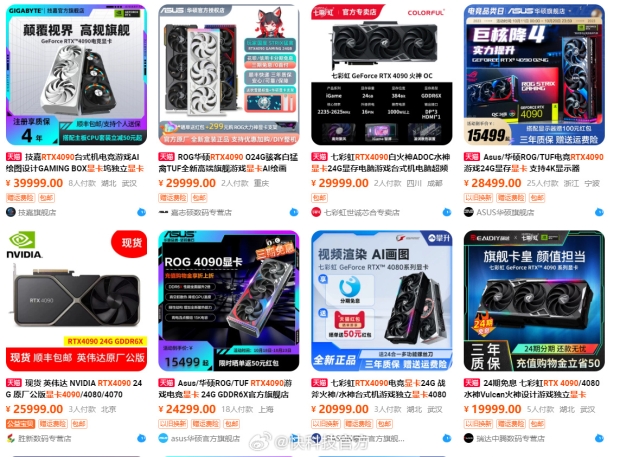 The new rules set by the Biden administration will go into effect on November 16, 2023, after which NVIDIA won't be allowed to ship most of its high-end AI GPUs, and for gamers: NVIDIA can't ship its GeForce RTX 4090 24GB graphics card to China. Well, given that the GeForce RTX 4090 is effectively banned in China in a few weeks' time, the price of the RTX 4090 graphics cards has skyrocketed, doubling in price within hours.
NVIDIA's flagship GeForce RTX 4090 24GB graphics card launched in China back in October 2022, priced at 12,999 RMB. But now, the current price as of October 19, 2023 -- is around 26,000 RMB. You can see in the above screenshot that some of these Chinese outlets are selling a GeForce RTX 4090 for up to 29,999 RMB. A quick currency exchange turns that 29,999 RMB to around $4000 USD.
You can get a GeForce RTX 4090 in the US for around the $1600 to $1700 range now, while higher-end factory-overclocked GeForce RTX 4090 cards are over $2000. But, now, high-end PC gamers in China that want the best gaming GPU money can buy -- the GeForce RTX 4090 -- they simply can't start November 16.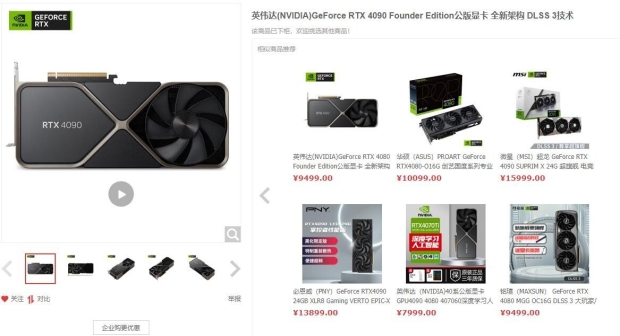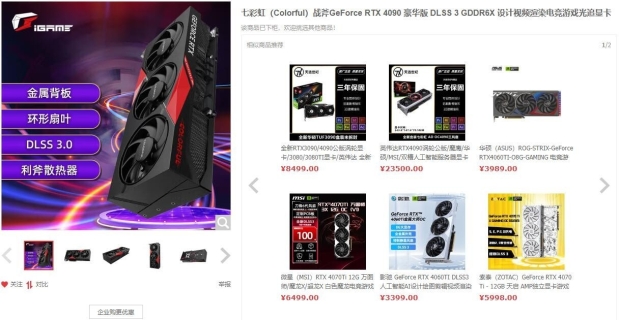 If they decide to pull the trigger now, they'll be spending double the money overnight, while I don't see the price coming down in the meantime as people will capitalize on this. The GeForce RTX 4090 is going to become THE hottest item for PC gamers in China.
Most stores in China have removed their listings for the GeForce RTX 4090, while some gamers have reported the price going up by 4x, and that's just now... let alone over the next few weeks and months. We could see prices continue to skyrocket, until there are hardly any GeForce RTX 4090 cards left in China... and then what?
What the hell is going on? New US sanctions by the Biden administration have seen the GeForce RTX 4090 being banned from China. You can read more on this story here, in a detailed article covering it all. The sanctions stop China from virtually all of the powerful AI GPUs that NVIDIA makes -- and utterly dominates the GPU market in -- but now high-end gaming GPUs, starting with the GeForce RTX 4090.