NVIDIA doesn't update its GeForce Experience app often, so the latest version - GeForce Experience 3.27 - is big. For those who like to capture high-quality game footage, you'll be pleased to know that it fixes a HDR bug, so 8K 60FPS HDR recording with a high-end GeForce RTX 40 Series GPU will no longer look overexposed.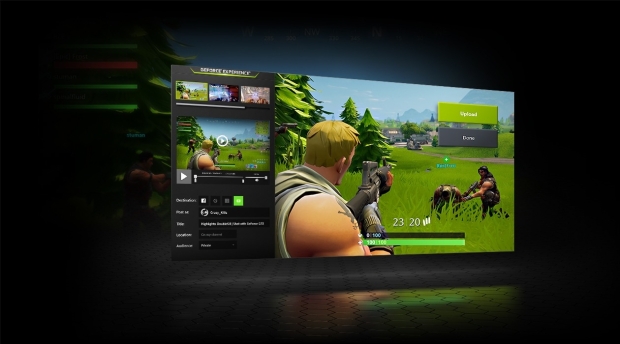 Interestingly, the release notes mention that this new version "adds support for GeForce RTX 40 Series Laptops - from ShadowPlay & Optimal Game Settings to Max-Q technologies like DLSS 3, Whisper Mode, and Battery Boost 2.0." Arriving almost a year after these laptop chips hit the market, it will be interesting to see if it makes a noticeable difference to things like battery life and the quality of Max-Q tech.
The GeForce Experience app from NVIDIA is also great for optimizing game settings for performance, and version 3.27 adds "optimal settings" support to 50 games for GeForce RTX GPU owners. It's a massive list that includes everything from Marvel's Spider-Man Remastered to Overwatch 2 and Warhammer 40K: Darktide.
Here's the full list of 50 games getting optimal settings support. Suppose the game is installed on your system. In that case, GeForce Experience will optimize the in-game visual settings (including turning on DLSS) to deliver a smooth gaming experience on your hardware.
A Plague Tale: Requiem

Against the Storm

Broken Pieces

Call of Duty: Modern Warfare II

Call of the Wild: The Angler

Construction Simulator

Coral Island

Cross Fire HD RT DLC

Dakar Desert Rally

Destroy All Humans! 2 - Reprobed

Diablo Immortal

Disney Dreamlight Valley

Evil West

F1 Manager 2022

Farthest Frontier

FIFA 23

Football Manager 2023

Gotham Knight

Inside the Backrooms

Isonzo

Lego Brawls

Marauders

Marvel's Midnight Suns

Marvel's Spider-Man Remastered

Marvel's Spider-Man: Miles Morales

Metal: Hellsinger

MultiVersus

NBA 2K23

Need For Speed Unbound

Overwatch 2

PC Building Simulator 2

Rumbleverse

Sackboy: A Big Adventure

Saints Row

Scathe

Shatterline

Sonic Frontiers

Steelrising

The Callisto Protocol

The Chant

Torchlight: Infinite

Tower of Fantasy

TRAHA Global

Two Point Campus

UNCHARTED: Legacy of Thieves Collection

Undecember

Victoria 3

Warhammer 40k: Darktide

Way of the Hunter

WRC Generations - The FIA WRC Official Game
As great as it is to see the update, the GeForce Experience app hasn't received a major overhaul for quite some time. As a hub for performance metrics, game optimization, taking screenshots, and recording gameplay, updates are few and far between - unlike the regular cadence of GeForce Game Ready driver releases. GeForce Experience is where you can also turn on performance-boosting tech like NVIDIA Image Scaling (NIS) and get access to a number of other broadcast and creator tools. It's so feature-packed now that it's probably time for an overhaul.
I'd love to see a more modern interface with easier access to all of its features and an updated Shadowplay that takes advantage of the more powerful AV1 encoding found on GeForce RTX 40 Series GPUs. Maybe there's a way for the company to integrate some DLSS-style AI magic into the process of capture and recording - that would be cool.