The new XPG Invader X is the latest mid-tower PC chassis from XPG, the gaming performance brand from ADATA. One look at the frameless tempered glass front and side panels, and you can tell this is a case all about highlighting and showcasing your build's components, from the CPU cooler to the GPU, fans, and RGB lighting.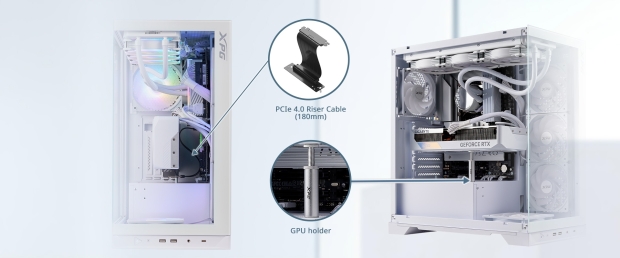 As part of the announcement for the XPG Invader X, the company describes it as a case you'd put on a desk instead of underneath one. Of course, it's not all about style, as cooling is always a big part of XPG's case design - and with the Invader X, you've got a pre-installed 120mm ARGB fan plus 4 x 120mm ARGB reverse-blade fans to play with.
Radiator-wise, the Invader X supports up to 360mm in both side and top orientation - which means there's support for GPUs up to 400mm in length. Not only a looker, XPG boasts that with multiple fans, radiator support, and optimal airflow, it's a case tailor-made for overclocking.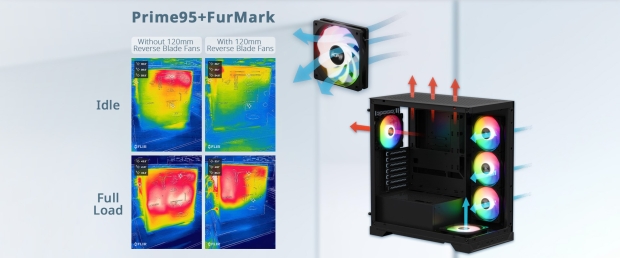 Another very cool feature of the XPG Invader X is support for the new BTF motherboard standard that puts connectors on the underside - which adds to the fishtank-like aesthetics by keeping cables tidy and out of sight. Regarding cable management, the Invader X arrives with pre-installed XPG cable straps and extra room around ATX and mATX motherboards so things don't get cramped.
And finally, there's a GPU holder and high-quality 180mm PCIe Gen 4 riser cable for vertical GPU mounting. For more info and availability on the new XPG Invader X, head here.