NASA has taken to its blog to share a new graphic revealing how many near-Earth asteroids it has recorded and expects to record as of August this year.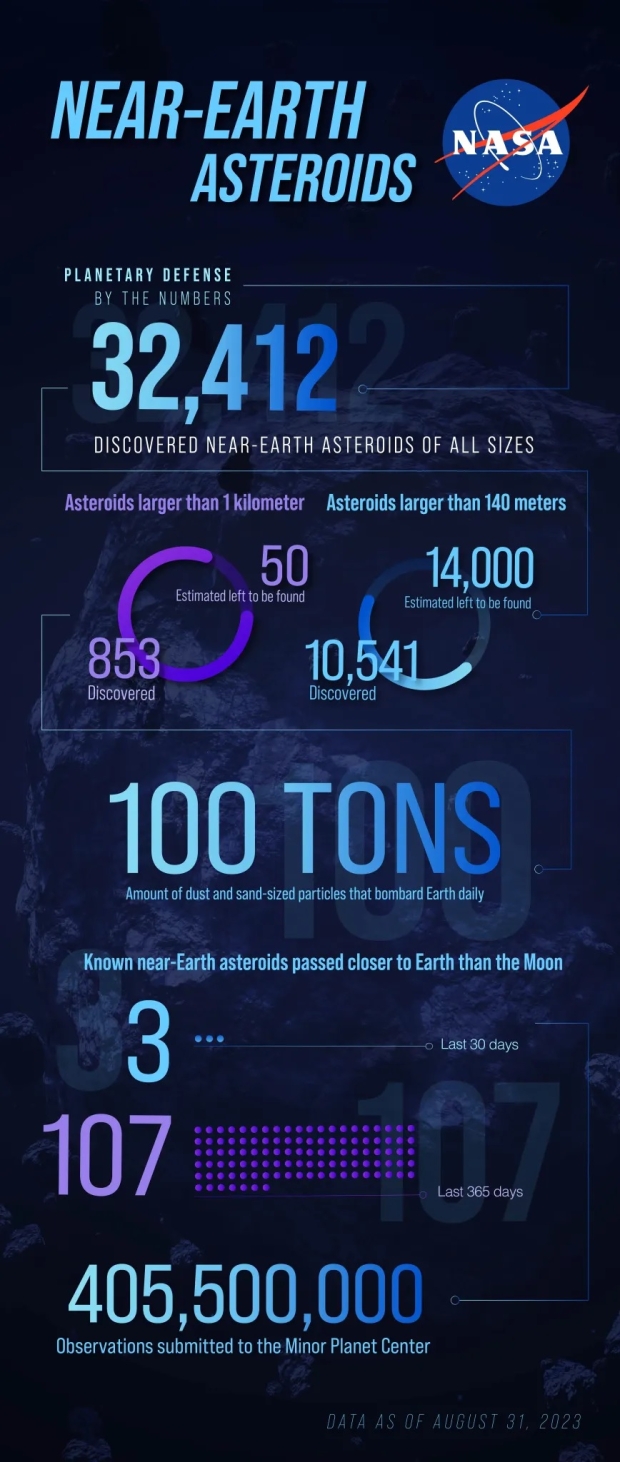 The space agency published the new graphic on its website and explained that a near-Earth asteroid is defined by any comet or asteroid that's 32 feet in diameter that's orbit comes within 30 million miles of Earth. According to NASA's above graphic, the space agency has identified 32,412 near-Earth asteroids (NEOs) of various sizes. Of that total, it has found 853 asteroids bigger than 3,280 feet in diameter, with only 50 estimated left to be found.
Additionally, NASA's graphic states that it has discovered 10,541 NEOs larger than 459 feet, and it still estimates 14,000 left to be found. Furthermore, the space agency gives some additional statistics regarding asteroids that you may find interesting. According to NASA, 100 tons of dust and sand-sized particles bombard Earth every single day, and there are 3 near-Earth asteroids that have passed closer to the Earth than the Moon in the last 30 days.