Intel is poised to launch its new 14th Gen Core "Raptor Lake Refresh" family of processors on October 14, and with it is going to be a huge new wave of 700-series motherboards, with the new flagship Z790 motherboards getting an upgrade across the board (pun not intended) from the likes of motherboard makers including ASUS.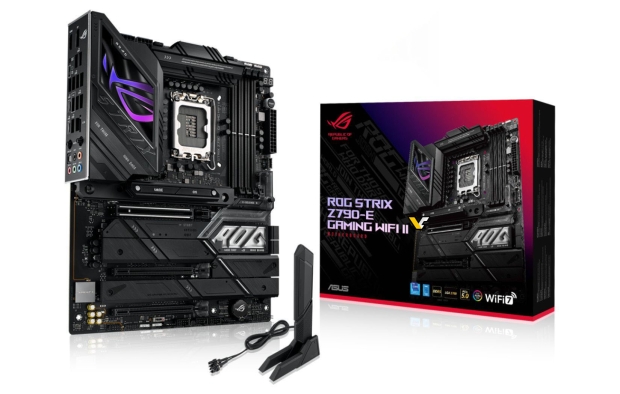 ASUS has already had its new ROG Maximus Z790 Formula motherboard teased with its sleek black-and-white design, but now we're seeing more Z790 motherboards leaked from the Taiwanese gaming giant. ASUS has provided some teaser photos of its new wave of Z790 motherboards, including the upcoming ROG Strix Z790 Wi-Fi II and Z790-F Wi-Fi II motherboards to join the leaks on the ROG Maximus Z790 Formula and ROG Apex Z790 Encore motherboards.
Once ASUS has released all of its new Z790 motherboards, the company will have a grand total of 27 different motherboards available in a variety of shapes, sizes, and designs. This includes Mini-ITX, regular ATX, the bigger E-ATX form factors as well as black-and-white aesthetic choices, RGB lighting, water-cooling goodness, and oh-so-much more.
ASUS will have 6 new ROG Maximus Z790 motherboards, 9 new ROG Strix Z790 motherboards, 4 new TUF Gaming Z790 motherboards, 1 new ProArt Z790 motherboard, and 7 new Prime Z790 motherboards. Each of these boards will support Intel's upcoming 14th Gen Core "Raptor Lake Refresh" CPUs that will be led by the new flagship Intel Core i9-14900K(F) processor which will have a CPU boost clock of up to 6.0GHz.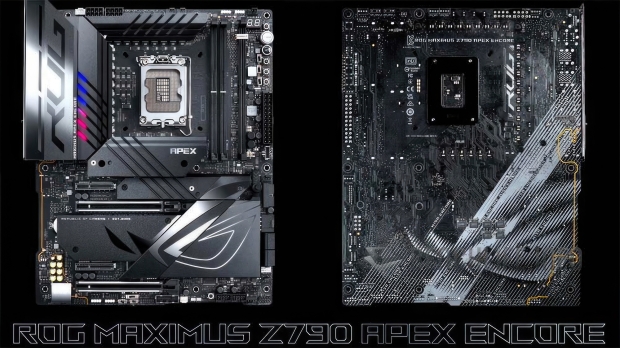 Speaking of the new Intel Core i9-14900KF processor, we had leaks yesterday teasing more official specifications of the Raptor Lake Refresh flagship CPU. Intel's new Core i9-14900KF is expected to roll out with 24 cores and 32 threads of Raptor Lake Refresh CPU power, clocking up to 6.0GHz which is simply magical. We've got 8 Performance cores and 16 Efficient cores in tow, while there will be Core i7-14700K is set to debut boasting an impressive configuration of 20 cores and 28 threads, featuring a base clock speed of 3.4GHz that can dynamically boost to an impressive 5.6GHz. Meanwhile, the Core i5-14600K offers a robust 14 cores and 20 threads, equipped with a base CPU clock of 3.5GHz, which can ramp up to 5.3GHz when needed.