Apple's iPhone 15 Pro has been around for a couple of weeks at this point and while it's been largely well-received, there is one specific issue that people seem to have come across. That issue is that their new iPhones can get a bit warm during use, often when downloading updates or using certain apps. Now, Apple has released iOS 17.0.3 with a tweak that is designed to fix that - but how did it do it and will it make your new iPhone slower?
With Apple's iPhone 15 Pro coming with a new A17 Pro chip for improved performance and gaming experiences, some had assumed that it was the silicon causing the heat issues. With that in mind, it stood to reason that Apple would slow the chip down to try and keep the heat to a minimum. However, that doesn't seem to have been the case.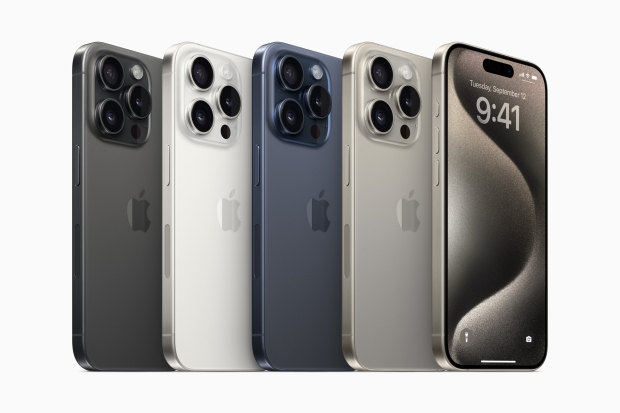 New Geekbench tests run by 9to5Mac suggest that Apple hasn't sought to fix its heat issue by slowing down the A17 Pro performance, although it does appear that benchmark scores for the chip are highly variable, as is often the case.
As an example, scores for the A17 Pro running iOS 17.0.2 saw a single-core result of 2914 and a multi-core score of 7199. After installing iOS 17.0.3 that fell to 2875 and 7006. After leaving the iPhone to rest for two hours, running the test again resulted in scores of 2941 and 7523.
All of this is to say that benchmarking these phones isn't a science as such, and that results will vary. However, it's clear that Apple didn't throttle the A17 Pro in terms of out and our performance, although it may have chosen to slow it down under specific conditions - including when placed under ongoing stress like when playing a game.
The iOS 17.0.3 update has only been around for less than a day at this point so it's still too early to judge its real-world performance and confirm whether the overheating issue is fixed, too.
The A17 Pro comes installed in the iPhone 15 Pro and iPhone 15 Pro Max, whereas the iPhone 15 and iPhone 15 Plus use the A16 Bionic. That's why the overheating issue only seems to affect those who have the higher-end models rather than all of Apple's new iPhones.
As for software updates, Apple is already testing iOS 17.1 with beta testers and we can expect that to arrive within the next few weeks if previous release schedules are any indication.