Tesla announced the Cybertruck in 2019, and after what seems like countless delays and setbacks, the company has built its first vehicle.
The Cybertruck was originally unveiled in 2019 by Tesla CEO Elon Musk, and after the hilarious demonstration of the not-so armor glass windows, news began to dwindle about the highly anticipated vehicle. Every now and again, there were murmurings about the Cybertruck, and they typically weren't the most positive ones as it was mostly production delay announcements attributed to the COVID-19 pandemic tying up materials.
Notably, during Tesla's 2023 annual shareholder meeting, Musk said that Tesla expects to deliver between 250,000 and 500,000 units of the Cybertruck per year once production has reached maximum capacity, which it anticipates will occur later this year. Reports from Kelly Blue Book state that while Tesla's original price for the Cybertruck would be $39,900, that price has been jacked up to $50,000. The dual-motor, all-wheel drive model is believed to start around $60,000, and the tri-electric motor model at around $70,000.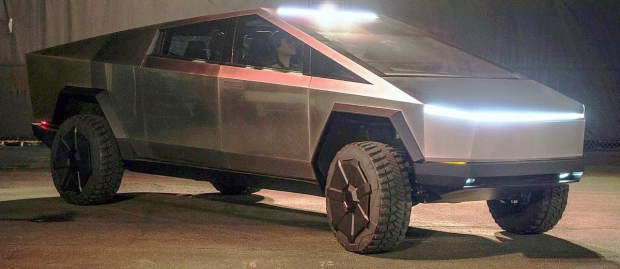 With each tier of Cybertruck, buyers can expect more range and various other improvements. The lowest tier model will come with 250 miles of range, the middle tier 300 miles, and the highest tier over 500 miles. Tesla has been offering a $100 refundable deposit for the Cybertruck since 2019, and according to reports, the company has received more than 1.5 million deposits.
Tesla expects that the first batch of Cybertrucks deliveries will be rolled out of the factory sometime in the fall of 2023.