Elden Ring has a new patch which provides, among other things, ray tracing support for the ridiculously popular RPG across the PC, PS5 and Xbox Series X.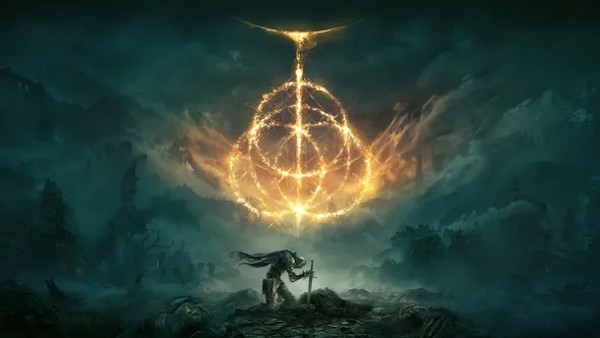 Patch version 1.09 introduces ray tracing that can be switched on in Settings. For PC gamers, it's under Graphics, where you'll find a Ray Tracing Quality setting, and on consoles, it's under Game Options.
Simply head over there and switch it on to see the effect on the visuals, but as ever with ray tracing, you will take a frame rate hit for the additional bells and whistles. Particularly as you don't have DLSS (or FSR) on PC to offset it here, either.
There are different system requirements for ray tracing, in fact, as FromSoftware explains in the patch notes.
On PC, you'll need a minimum of an Intel Core i5-10600K or AMD Ryzen 5 3600XT processor, plus 16GB of system RAM, and at least an NVIDIA GeForce RTX 3060 Ti (8GB) or AMD Radeon RX 6700 XT (12GB) GPU to cope with ray tracing. The recommended graphics settings for those running at this minimum hardware level is Full HD resolution (1080p) with low quality and low ray tracing.
The recommended spec for a gaming PC ups the CPU requirement to an Intel Core i7-10700K or AMD Ryzen 7 3800XT, and the graphics card to an NVIDIA GeForce RTX 3070 Ti (8GB) or AMD Radeon RX 6900 XT (16GB). It also demands Windows 11, rather than Windows 10, and this is for running at 1080p with high graphics quality settings (and high ray tracing).
Is it worth turning on ray tracing, then? Well, this has proved controversial, as we're seeing plenty of comments from gamers who can't tell any (or much) difference with ray tracing on or off.
There is, however, something to note carefully here for console gamers, as Digital Foundry points out. Namely that if you aren't seeing a difference on PS5 or Xbox Series X, there's more to getting ray tracing working than simply turning on the option.
Once you've flipped the switch for ray tracing, nothing will change in-game there and then. What you need to do is quit back to the title screen, and then reload your saved game - only then will the world be fully ray-traced in all its glory.
Even so, there are still folks who aren't all that happy with the quality of the ray tracing, and that includes on PC as well. Some feel that the ray tracing is rather too subtle and generally underwhelming, and there are complaints that it makes things look a little blurry, too.
Still, this is an initial implementation, so it could be improved down the line (and let's not give you the impression that everyone is complaining, because there are positive comments out there, too).
Aside from ray tracing, patch 1.09 also brings in a raft of balance tweaks and bug fixes.