Storage maker Sabrent has some great deals for its current range of SSD storage. Per the headline, the smaller 2230 form factor Sabrent Rocket 2230 1TB SSD -a size perfect for Steam Deck, Surface Pro, and NUC systems - is currently on sale via Amazon at a 41% off discount.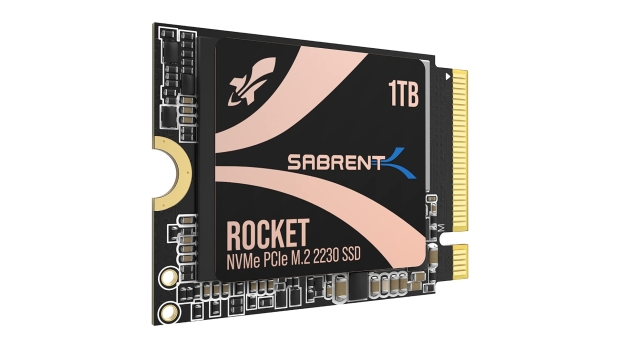 We reviewed this in February, dubbing it "a small form-factor powerhouse that can deliver all the performance of similarly configured SSDs three times its size." Check out our full review here.
Sabrent notes that stock is limited, and 41% equates to a sale price of USD 159.99 compared to the original price of USD 269.99. With the largest off-the-shelf Steam Deck coming in at 512GB, this is a great option to double your internal game storage using the faster read and write speeds of PCIe 4.0 M.2 - up to 5GB/s. Check out our link at the end of the article for that deal.
If you're rocking a gaming PC and in the market for more storage, there's the Sabrent Rocket 4 Plus-G Advanced Gaming M.2 PCIe NVMe SSDs. Currently, the 2TB variant is on sale with a 33% discount for USD 199.99 (via Amazon), with the beefier 4TB Sabrent Gaming SSD Rocket 4 Plus-G with Heatsink on sale with a 28% discount for USD 519.99 (via Amazon).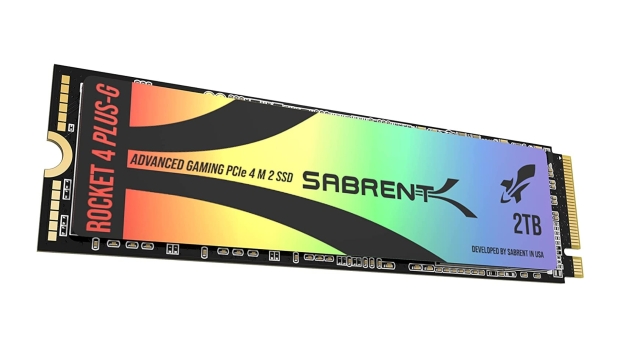 That one, in particular, is one of the most advanced PCIe Gen 4 NVMe drives out there with up to 7GB/s speeds and the sort of capacity that means you can install game after game without worrying about running out of space. It also supports Microsoft's DirectStorage, which is slowly starting to become a thing to reduce in-game loading times across modern PC games.
This feature alone was one of the reasons it earned an Editor's Choice Award in our review, where we said it offered some of the "best gaming performance you can buy."
Sabrent is also currently offering deals directly from its site, where buying one or more Rocket 4 Plus-G SSDs gets you a free Heat Sink.