Back in August 2020, we had ASUS announcing an unnamed ROG gaming monitor that packed HDMI 2.1 connectivity at up to 48Gbps, and now the company is officially teasing a ROG monitors with HDMI 2.1 are "coming soon" -- with what I'm sure will be an announcement right around the corner at the all-virtual CES 2021.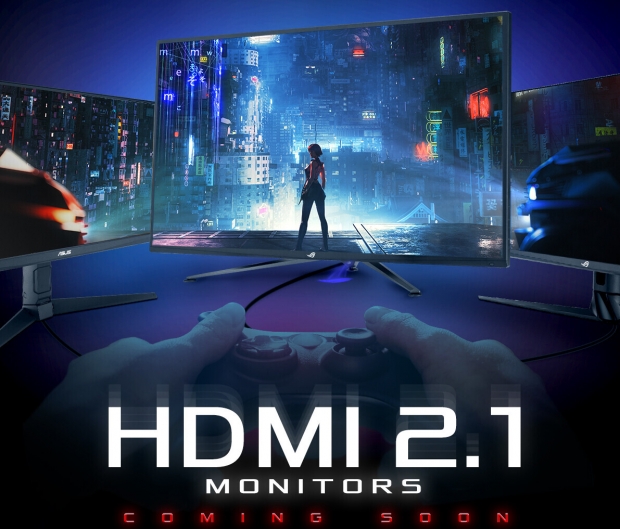 We should expect some new high-end ASUS ROG gaming monitors offering not just super-high-end 4K 120Hz monitors, but other features like 10-bit color, the latest in HDR technology, G-SYNC, FreeSync Premium, and so much more. HDMI 2.1 is also capable of 5K 120Hz and 8K 60Hz, all over a single cable.
ASUS will most likely push boundaries with HDMI 2.1 gaming monitors and its ROG brand, so expect 4K 144Hz and beyond, where we might see 4K 160/175/200Hz or something like that -- maybe 1440p and beyond 275Hz with something like 300/320/360Hz. Imagine that.
We already know that ASUS should be preparing the PG32UQX, which was teased in October 2020 as a 32-inch Mini-LED powered 4K 144Hz monitor with HDMI 2.1 connectivity. You can read more on that here.
We'll know more in the coming days.