Xbox to get lots more RPGs, Microsoft promises
Microsoft's first-party studios are ramping up new RPGs for Xbox and Project Scarlett.
Published Nov 20, 2019 6:30 AM CST
|
Updated Tue, Nov 3 2020 11:46 AM CST
2 minutes & 23 seconds read time
Now that it owns some of the best RPG-makers in the industry, Microsoft is in a unique position to kick off an RPG renaissance. Apparently that's exactly what they plan to do.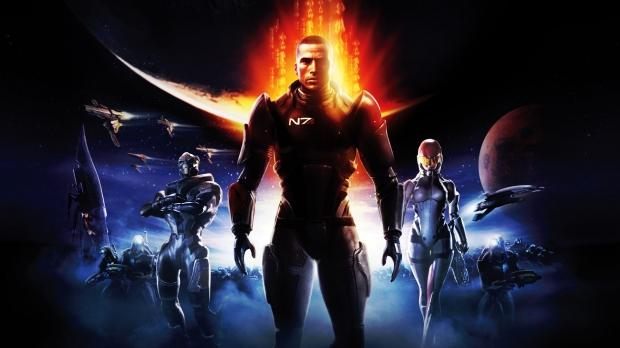 Microsoft knows it needs more first-party games. This goes double for RPGs. The company's aggressive acquisition spree will bear fruit in this regard, especially now that Obsidian Entertainment and inXile now hail under the Xbox flag. Microsoft now pledges to double-down on RPG development for the Xbox family of consoles in an attempt to recapture those olden Xbox and Xbox 360 days of yore.
In a recent interview with Xbox On, Microsoft's gaming leader Phil Spencer assures fans that more RPGs are on the way. He also teases some big surprises for the XO event in 2020.
"One of the things I'm seeing now that I'm proud of is how RPGs are stepping up for us. Back in the day when I think Mass Effect 1, which I worked on, Jade Empire, Fable, I remember that we really staked out RPGs as something that was important," Spencer said.
"But it's nice with The Outer Worlds coming out, Wasteland, RPGs are an area we purposely focused on and wanted to do more. I do think RPGs are an area we should focus, and I think XO20 will be fun around that news as well."
Obsidian's latest game, Grounded, isn't an RPG. It's a kind of Honey I Shrunk the Kids survival multiplayer game, probably the farthest thing you'd expect to see from the studio.
But Obsidian did confirm it's currently working on new RPG projects, too.
There's also been lots of rumblings about Playground Games developing Fable 4 (the first tidbits we reported on way back in 2017)
Spencer also says that the new RPGs could adhere to the Game Pass Effect, which essentially transforms games in a myriad of ways. We could see these RPGs grow into more multiplayer live games, or stick with the traditional singleplayer-only focus. Either way, Game Pass gives developers a hotbed of activity and near-constant engagement to tap as they see fit.
Game Pass also allows Microsoft to move away from microtransactions.
"As we watch Game Pass continue to grow and grow, we're seeing more genres enter, whether it's genres that used to be popular and are coming back, or creators trying new things because they have an audience that's always there and they can think about how to bring stories to those people."
Related Tags