Aquaman & Spiderman star Willem Dafoe: superhero movies are 'too long'
Aquaman actor Willem Dafoe has given his opinion on superhero movies despite recent acting positions.

Published Tue, Nov 19 2019 2:36 AM CST
|
Updated Tue, Nov 3 2020 11:46 AM CST
If you don't know who Willem Dafoe is, you'd probably recognize him from two movie roles, Spider-Man's Green Goblin and the recent blockbuster Aquaman.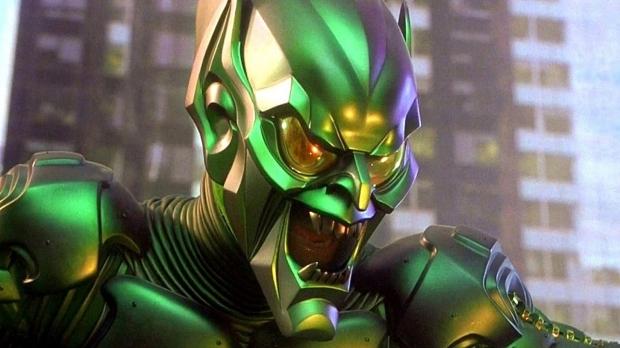 Despite his acting career taking him to movies that are comic book-based and his performances being amazing, Dafoe has given his opinion on the future of 'superhero' movies. Dafoe has joined Martin Scorsese in criticising superhero movies by saying that he finds them "too long and too noisy". This isn't all that Dafoe had to say, and he did admit that he doesn't want to "bite the hand that feeds me", but said that shooting Aquaman wasn't the same as shooting 2002's Spider-Man.
"Spider-Man was great fun because Sam Raimi made that like it was a little independent film. And also that was before a lot of the technology was in place, and comic book movies were fairly new, so it was exciting. There was nothing by the numbers, they didn't roll in the experts. Now it's become, the industry outgrew itself", said Dafoe. Comparing Spider-Man's shooting to Aquaman, he said "You have fun with some of the things that you get to do, because there's lots of hardware and there's lots of crazy crane shots and those kind of things."
He continued, saying, "That's fun. But stuff is overshot. They spend a lot of money on big set pieces, because that's what delivers the action, and I find them too long and too noisy. Look, those aren't the movies I run to."
Dafoe also mentioned the same things that Scorsese did about big-budget superhero movies reusing the same formula to generate money instead of building something new and challenging. Here's what Dafoe had to say, "What I worry about is, those big movies, they need something to feed them. They need a surge, and they need people pushing the boundaries so they can go forward. Because they're not in the business of going forward, really. They're in the business of business, and you can make beautiful things because they have a lot of resources."
In other news about superhero movies, Marvel boss Kevin Feige replied to Scorsese's comments, more on that here.
Related Tags