Motorola has officially rebooted its infamous Razr smartphone after the initial teases, with the new 2019 handset dipped in the future and coated in magic -- the new Moto Razr has probably the best foldable display yet.
Samsung's revised Galaxy Fold and Huawei's new Mate X have their own unique take on the hinge design, making their respective foldable use questionable over time -- but Motorola has something special in store for the new 2019 Razr. Motorola has the 6.2-inch OLED display on the new Razr opening more like a book, a throwback to the foldable design of the original Razr, but without the physical keyboard.
The new Razr opens and closes just like the classic Razr did, except this time when it's closed its the size of a large smartphone -- but the foldable display is really something else. Inside, Motorola won't break any speed records with its use of Qualcomm's not-so-flagship Snapdragon 710 processor, no 5G connectivity, a modest 2510mAh battery, and Android 9.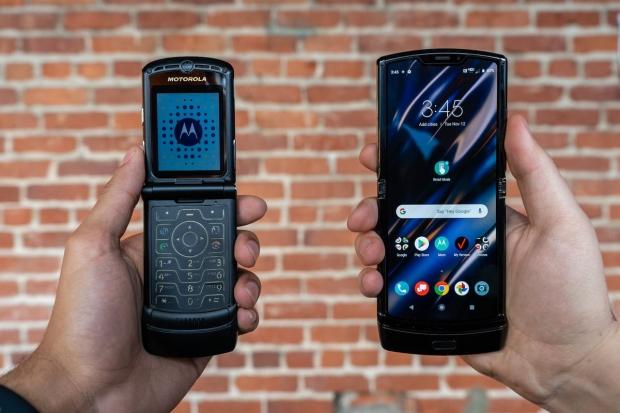 Motorola isn't trying to win benchmarks here, with Motorola President Sergio Buniac saying that the new Razr smartphone won't be a "silver bullet" for Motorola in their fight against Apple and Samsung. Rather, Motorola is trying to pull itself out of a rut, and the Lenovo-owned mobile unit will make a name for themselves again in important markets like the US.
Motorola uses a larger 6.2-inch OLED 21:9 panel inside the Razr fold, while there's a second, and smaller 2.7-inch glass-covered OLED display on the outside. Motorola refers to this smaller 2.7-inch display as the Quick View display, where you'll see all of your notifications, music controls, and a selfie camera mode that is... well, self-explanatory.
Motorola worked directly with Lenovo on the new Razr, with an array of hinges and sliding plates that fold, and unfold the new Razr smartphone. Motorola is one of the first with a completely, fully-flat panel on a foldable smartphone with early reports with hands-on with the new Razr saying that the fully-flat panel has "no visible or tactile creases" and then when it folds up it is "completely flush".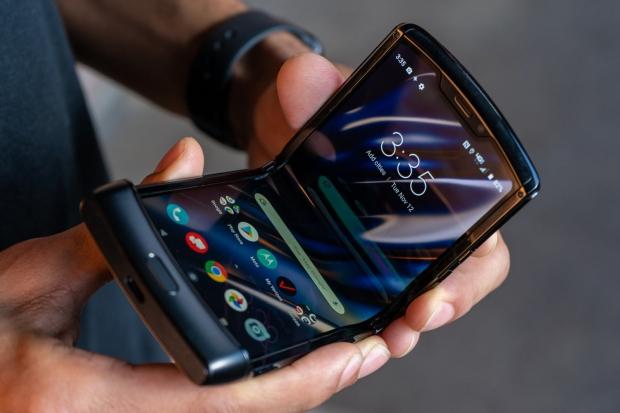 Now, while Motorola might have chosen modest specs like the Snapdragon 710 chip from Qualcomm -- that doesn't mean it's not going to be a snappy phone. Motorola has promised all-day battery, something the decision process here contributing to the all-day battery life versus using a power-hog and also powerful Snapdragon 855.
Pre-orders will open up for the new Motorola Razr on December 26, the day after Christmas -- so if you want to buy one for yourself, or a loved one -- the day after Christmas is going to be a big one for Motorola and the new 2019 Razr foldable smartphone. It will be exclusive to Verizon in the US at first, with no news of it hitting any other carriers just yet.
Motorola razr (yes, all lower case is the official branding) specs:
Snapdragon 710 processor

6GB RAM

128GB internal storage

6.2-inch foldable pOLED display (2142 x 876)

2.7-inch Quick View display (800 x 600)

16MP front-facing camera, f/1.7 with Night Vision mode

5MP internal camera

USB-C

eSIM

Android 9 Pie

Fingerprint reader