Blizzard president apologizes for China issue: 'We will do better'
Blizzard President J. Allen Brack apologizes for recent Hong Kong controversy: 'We will do better.'

Published Sat, Nov 2 2019 7:25 PM CDT
|
Updated Tue, Nov 3 2020 11:46 AM CST
Blizzard openly admits fault for the massive Hong Kong controversy it kicked off last month, and promises to "do better" in the future.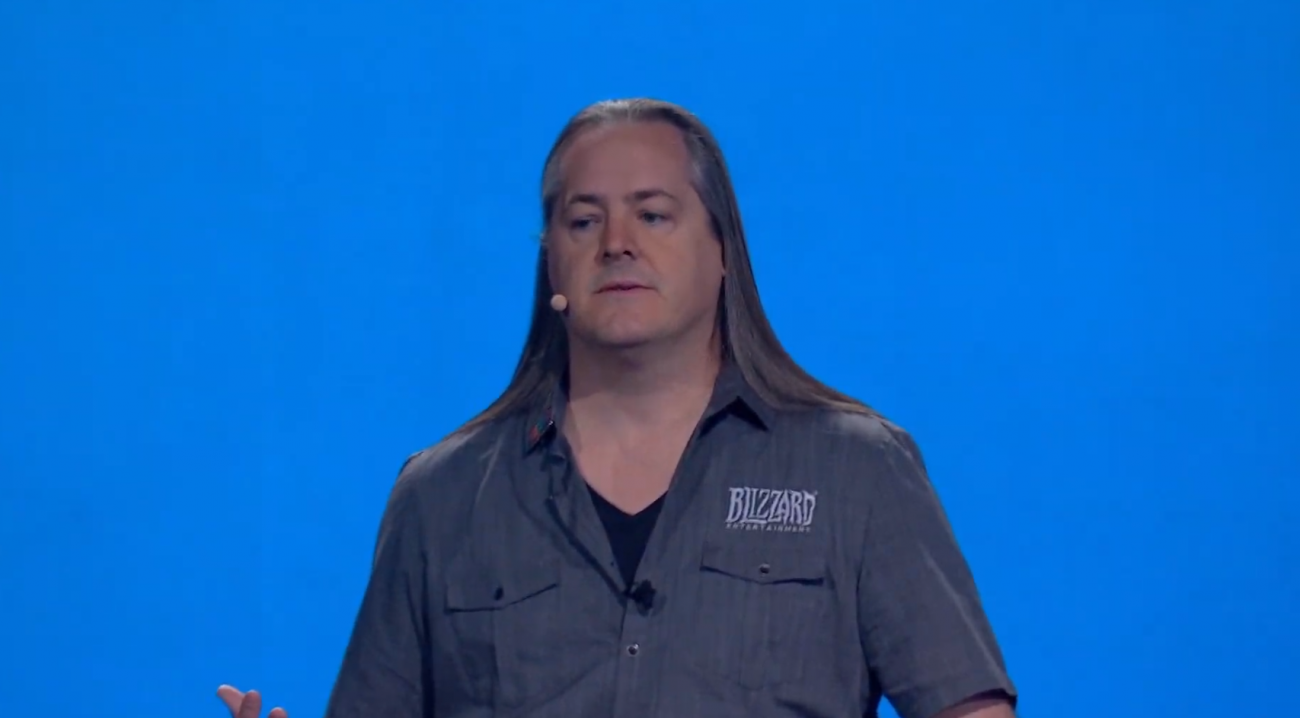 Amid pressures from the games industry, fans across the globe, and even the U.S. Congress and Senate, Blizzard President J. Allen Brack formally apologized and accepts all responsibility for the controversial banning of Hearthstone player Blitzchung.
"Blizzard had the opportunity to bring the world together in a tough Hearthstone esports moment about a month ago, but we did not. We moved too quickly in our decision making, and then to make matters worse, we were too slow to talk with all of you," Brack said in an opening statement during Blizzcon 2019's big ceremony.
Brack indicates Blizzard will open up and become a lot more lenient with its heavy-handed 1,000 year bans and censorship of political statements, especially sensitive topics like Hong Kong liberation sentiments.
The real controversy was ignited not necessarily by Blizzard's actions, but the implications of those actions. Blizzard makes a good chunk of money from overseas revenues in China, and Chinese juggernaut has a stake in the company. Gamers, fans, industry leaders, and even politicians saw Blizzard's actions as kowtowing to a global power that uses force to silence dissent, all so it didn't jeopardize those lucrative Chinese earnings.
"When I think about what I'm most unhappy about is really two things: The first one is we didn't live up to the high standards that we really set for ourselves. The second is we failed in our purpose. And for that I am sorry, and I accept accountability. We will do better going forward. But our actions are going to matter more than any of these words.
"As you walk around Blizzcon, I hope it's clear how committed we are to allowing people to express themselves in all kinds of places, in all kinds of ways.
"So what exactly is our purpose? Blizzcon is demonstrating it even as we speak. We aspire to bring the world together in epic entertainment, and I truly believe in the positive power of video games. When we get it right, we create a common ground where the community comes together to compete, connect, and play, irrespective of the things that divide us."
Whether or not Blizzard's apology is too little too late remains to be seen, but the company did reveal a ton of new games at the show to remind people about its core focus: making games.
Blizzard announced Diablo IV, a grim and gritty sequel with MMO-style elements, Overwatch 2, which is basically an expansion-sequel hybrid, a new World of Warcraft expansion called Shadowlands, and a new auto-chess mode for Hearthstone.
Related Tags