Overwatch 2 is basically a PVE expansion
Overwatch 2 has full cross-play with Overwatch 1's PVP mode, but the co-op PVE gametypes are exclusive.

Published Sat, Nov 2 2019 1:53 PM CDT
|
Updated Tue, Nov 3 2020 11:46 AM CST
Overwatch 2 was announced at Blizzcon 2019, and the leaks were right on the money: It's a sequel that ties directly with the first game.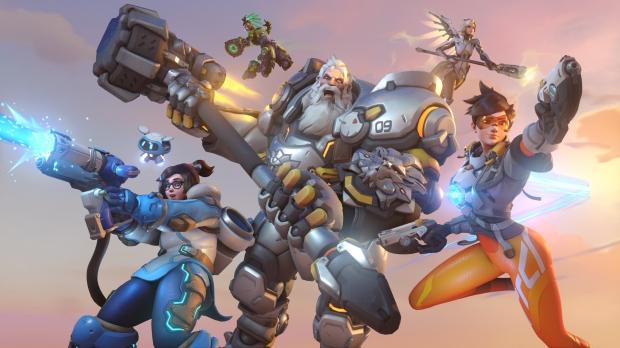 Overwatch 2 is a bit confusing. For all intents and purposes, the sequel is a co-operative-based expansion to the original game. It's not really a sequel that resets everything from scratch. Blizzard isn't leaving original Overwatch players out, either. Even if you don't buy Overwatch 2, you'll still get all new characters added into the sequel and be able to play alongside Overwatch 2 gamers with full PVP cross-play. All progress, cosmetics, and rankings from Overwatch 1 also carry over to Overwatch 2.
Overwatch 2's main selling point is two new PVE modes: A campaign-based Story Mode and a survival-esque Hero Missions gametype. The new RPG-like progression system, which sees each hero leveling up with passive upgrades and talents to "supercharge their abilities in co-op play," is exclusive to the Hero Missions mode.
"Overwatch 2 also renews Blizzard's commitment to continue supporting the existing Overwatch community. Current Overwatch players will battle side-by-side with Overwatch 2 players in PvP multiplayer. In addition, current Overwatch players will be able to play Overwatch 2 heroes and maps, ensuring the core PvP experience remains dynamic and vital for today's community in the Overwatch 2 era," Blizzard wrote in a press release.
While it's not explicitly stated, it's implied Overwatch 2 will eventually eclipse the original game and the two will merge in the same client. Overwatch 2 is definitely the future of the franchise and is built with next-gen tech (the same next-gen FPS engine we'd reported in back in 2017) optimized for PC and PlayStation 5 and Project Scarlett systems.
The merger probably won't happen any time soon as Blizzard wants to ensure a smooth transition and migration. This approach is similar to next-gen consoles being backward compatible with current-gen games.
Blizzard doesn't have a release date planned for Overwatch 2, but I'd say a 2020 launch isn't out of order. Blizzard could tap the new generation of consoles with the sequel-expansion hybrid. In the meantime, the company will continue rolling out updates for Overwatch 1.
Related Tags