Hearthstone pro player banned for offensive Hong Kong protest support
Blizzard has cracked down HARD on a Hearthstone pro player for voicing his political opinion about the Hong Kong protesters.

Published Wed, Oct 9 2019 5:08 AM CDT
|
Updated Tue, Nov 3 2020 11:46 AM CST
The professional gaming scene, or better known as eSports has been thrown right into the mix of a polical debate after Blizzard has banned one of their pro-players after he voiced his opinion on the Hong Kong protests.
During a post-match interview, Hearthstone pro-player Ng Wai Chung, or known as his gamer-tag 'Blitzchung' spoke out about the current protests that are running rampant in Hong Kong. The interview was held on the official Taiwanese Hearthstone stream and Chung appeared on camera wearing a gas mask, he then lifted the mask and said "Liberate Hong Kong, revolution of our age!" Blizzard has now come in and banned Chung for violating rules that forbid players from saying anything that "offends a portion or group of the public" or "otherwise damages" Blizzard's image.
Blizzard has also eliminated Chung from the Hearthstone Grandmasters, removed his winnings from the tournament and stopped all work with the two Hearthstone commentators that are present in the video. So why the crackdown from Blizzard? It could perhaps be because China is a massive market for the company, and having any opinion associated with the current events that are occurring over there could cause the Chinese government to ban Blizzard from conducting any work in their country.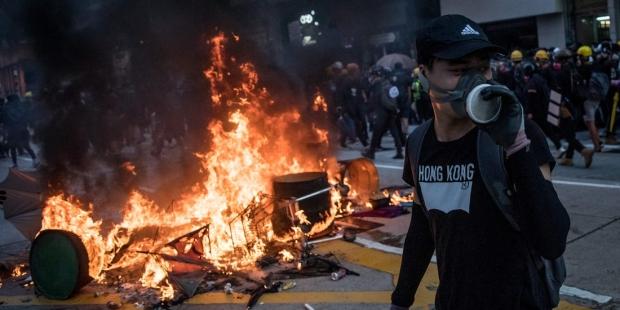 Related Tags