Senators slam Blizzard for kowtowing to China
U.S. Senators and Congress chastise Blizzard for kowtowing to China.
Published Oct 18, 2019 3:14 PM CDT
|
Updated Tue, Nov 3 2020 11:46 AM CST
2 minutes & 37 seconds read time
Washington senators and congress chastise Blizzard for stifling free speech in the recent Blitzchung esports China controversy.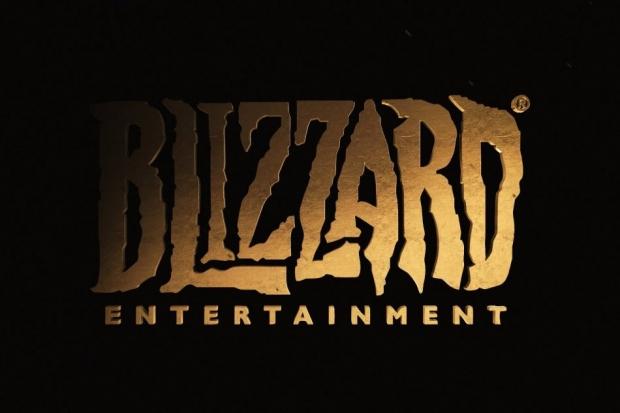 Billion-dollar games titan Activision-Blizzard is under fire from Washington officials for the infamous Hong Kong fiasco, which saw the American company ban a professional Chinese esports player for expressing pro-Hong Kong liberation sentiments.
Today Congresswoman Alexandria Ocasio-Cortez, Congressmen Mike Gallagher and Tom Malinowski, and U.S. Senators Marco Rubio and Ron Wyden sent a joint letter condemning Blizzard for its decisions. Officials describe Blizzard's decision as kowtowing to Communist China as to not jeopardize access to the overseas region's lucrative gaming revenues.
"As China amplifies its campaign of intimidation, you and your company must decide whether to look beyond the bottom line and promote American values--like freedom of speech and thought--or to give in to Beijing's demands in order to preserve market access.
"We urge you in the strongest terms to reconsider your decision with respect to Mr. Chung. You have the opportunity to reverse course. We urge you to take it."
Blizzard currently makes over $1 billion every year thanks to massively monetized games like Overwatch and World of Warcraft. Many of its games are available in China, and its mobile ports are soon to follow. As of June 2019, the APAC region made up just 12% of Activision-Blizzard's net six-month revenues, or $396 million.
The memo continues:
"As you and your company are no doubt aware, the Chinese government uses the size and strength of its economy to supress opinions which it disagrees.
"Your company claims to stand by "one's rights to express individual thoughts and opinions," yet many of your own employees believe that Activision Blizzard's decision to punish Mr. Chung runs counter to these values. Because your company is such a pillar of the gaming industry, your disappointing decision could have a chilling effect on gamers who seek to use their platform to promote human rights and basic freedoms. Indeed, many gamers around the world have taken notice of your company's actions, understandably calling for boycotts."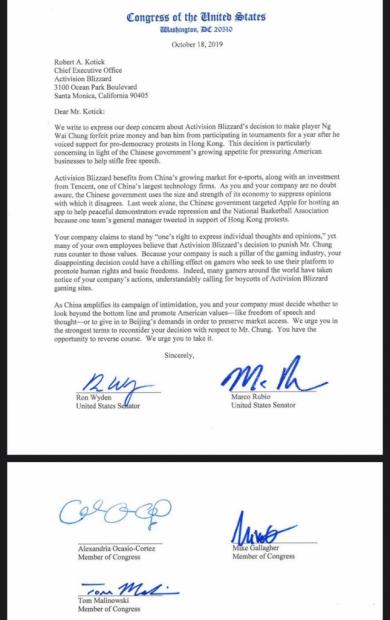 After nearly a week of silence, Blizzard finally gave a statement on the controversy. Instead of apologizing and removing the ban, the company relented while also digging its heels in concerning the policy. Blitzchung's ban was reduced to six months, and his prize winnings were returned. The pro play thanks Blizzard for this decision.
Blizzard later banned other players who held up signs saying "Free Hong Kong, boycott Blizzard". The players happily took the ban after making their point known.
Gamers en masse have called for outright boycotts of Blizzard products and the company has been criticized by the global community as a whole. The controversy is interfering with marketing events too: Blizzard cancelled an Overwatch promotional event in New York City in fear of mass protests.
Reports say the company plans big reveals at Blizzcon 2019 to take attention away from the overseas fiasco, with possible announcements of Diablo IV and Overwatch 2.
Related Tags