Cyberpunk 2077 can be played without a console or PC
In 2020 you'll be able to play Cyberpunk 2077 without gaming hardware.

Published Mon, Aug 19 2019 12:44 PM CDT
|
Updated Tue, Nov 3 2020 11:47 AM CST
Gamescom 2019 - Cyberpunk 2077 is coming to Google's new Stadia game-streaming platform, solidifying a major win for the storefront.
Thanks to Stadia, gamers will be able to play CD Projekt RED's new high-tech masterpiece without owning a console or a PC. The single-player driven RPG shooter will be a major part of Stadia's 2020 presence, and could be available in time for the free version of the service (Stadia has a $10-a-month Pro tier that's launching in 2019, and a free base version that's coming in 2020).
Given Cyberpunk 2077's massive breadth, scope, and immersive capabilities thanks to its living, breathing world and real-time AI, I'm dubious how it'll perform on Stadia. Remember Stadia is limited by your bandwidth and you'll need a pretty potent connection to play at 1080p 60FPS, let alone 4K with HDR enabled.
The downside to Stadia is it's completely always-online, and you don't technically own your games. There's no dedicated hardware, which means you're at the mercy of Google's servers and your ISP.
But one of the coolest things about Stadia is save-state sharing. Gamers can easily share captured bits of their actual gameplay experience for other users to jump right into. It's like uploading a save state from an emulator to the internet and letting others experience your playthrough.
The saves themselves can be uploaded directly into a clickable YouTube video link. Simply click on it and the game is fired up via Chrome, and you can play as someone else's character. This has huge possibilities for a choice-driven game like Cyberpunk 2077.
Whether or not this feature will be supported with Cyberpunk 2077 remains to be seen, but it could be exciting.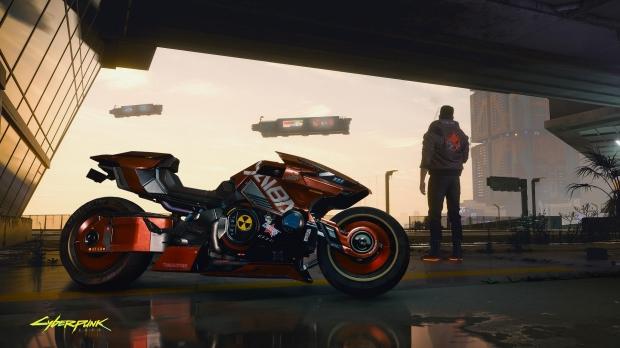 This move to a streaming platform isn't exactly a surprise. In 2018, CD Projekt RED enlisted the help of Digital Spaces, an online games expert, to help on Cyberpunk 2077.. At the time we didn't know what this meant. I guessed it was part of Cyberpunk 2077's long-planned seamless multiplayer. But we now know it's to help optimize the sci-fi game for Stadia (but it could still be for multiplayer).
A bit ago CDPR strongly indicated Cyberpunk 2077's multiplayer mechanic would happen, but in a post-launch fashion.
Also at E3 2019 CD Projekt RED CEO Marcin Iwinski said the studio was excited for streaming platforms like Stadia. That being said, live services won't ever come first. CDPR is firmly focused on telling narrative-driven stories rather than going all-in on monetized live gaming.
Cyberpunk 2077 will launch on April 16, 2020 on PS4, Xbox One, PC. The Google Stadia version will release sometime in 2020 but won't release the same time as other platforms.
Related Tags