E3 2019 - As the industry shifts towards engagement, roadmaps, and live services with tons of microtransactions, CD Projekt RED's main focus will always be making big narrative-driven singleplayer games.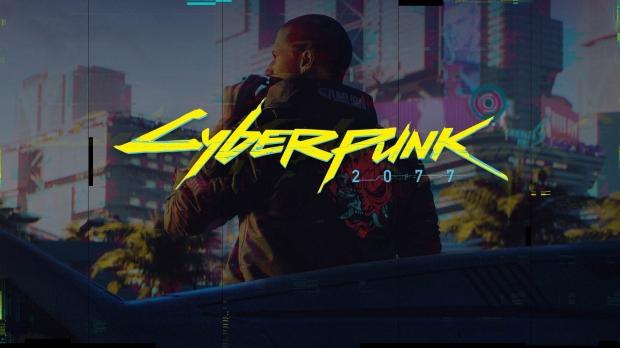 Unlike EA or Activision-Blizzard, live services will only ever be additive to CD Projekt RED's business, not the core focus. The company does indeed plan to push farther into service games with new R&D initiatives and expansions for Gwent, it's monetized free-to-play card game, but not at the expense of narrative-driven titles. CDPR will never jeopardize singleplayer RPGs like Cyberpunk 2077 or The Witcher 3.
"For expanding, definitely we're looking to that, but here and now it's big story games like Cyberpunk or Witcher," CD Projekt RED CEO Marcin Iwinski said in a recent E3 Coliseum talk.
"In terms of online experiences, we have some in R&D and we definitely would like to learn more with Gwent, our Witcher card game. It's a huge learning lesson for us in terms of how to operate the live game and how to get constant updates. Having said that, we are fully focusing and committed to storytelling and epic experiences."
Iwinski is also excited about game streaming platforms like Project xCloud and Google's new Stadia service. CDPR would love to get their games to people who don't own consoles or high-end PCs, he said.
(Continued below)
Cyberpunk 2077 also might get post-release expansions too. "Of course, we're a well-organized company and we have roadmaps. We have a solid plan."
Iwinski was careful to say that CDPR plans to put everything they've got into the core Cyberpunk 2077 and not carve pieces out to be sold later as expansions.
The CEO shared some inference on its next project and how it picks what games it wants to make. CD Projekt RED makes games based on what it's learned and what gamers like, gauging previous performance and reception of its previous games before it selects a new title. The team has a plan of what it wants to do, but that plan gets tweaked over time based on what's happening in the industry, at it's own studio, and how fans react.
"Sometimes we turn things upside down and throw things away. We really play with it," Iwinski said in reference to how CDPR makes its plans. "So expect the unexpected."
But what about future games? The studio plans to release another major AAA RPG alongside Cyberpunk 2077 by 2021, but all signs show this game will probably be delayed. Evidence suggests it's a Witcher game, too. So why doesn't CDPR just release more Witcher games since the series is so popular?
"We're not a games factory. Making games is an art form for us. Every game we release we want to be bigger and better, and sure we could make The Witcher 3.5 but we're not about making a quick dollar with sequels. That's why we're working on Cyberpunk right now, and I think this will open lots of new possibilities for us and we'll learn a lot."
Every project CDPR does is a passion project, Iwinski affirms.
"We're ultimately about building new amazing gaming experiences and pushing the gameplay further than before."
The company's most ambitious project to date, Cyberpunk 2077, will be out April 16, 2020 on PS4, Xbox One and PC.