Phison's next-gen SSD controller: NVMe 1.4 and up to 7GB/sec
Phison teases its new PS5018-E18 SSD controller: up to 7GB/sec with NVMe 1.4 standard.
Published
0 minutes & 55 seconds read time
Phison has been kicking storage ass this year with its break-out PS5016-E16 SSD controller -- which has been capable of up to 5GB/sec and can arrive with up to 2TB of NAND flash.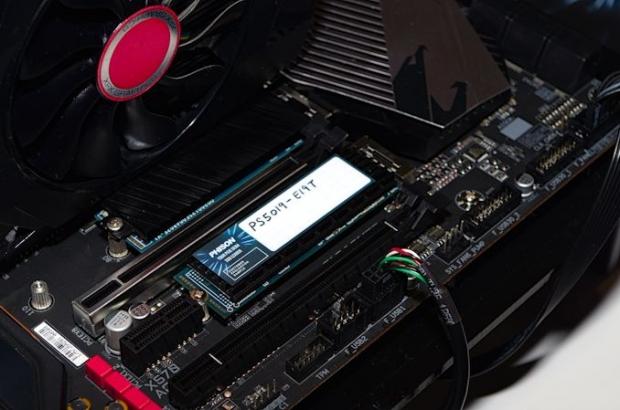 Well, at the Flash Memory Summit this week Phison decided to tease its new PS5018-E18 mainstream controller that will have a bunch of tweaks under the hood. Comparing it to the E16 SSD controller, the new E18 SSD controller will really ramp things up with up to 7GB/sec transfer speeds.
The current, and still very much kick ass PS5016-E16 SSD can push up to 5GB/sec -- but was made on the 28nm node and NVMe 1.3 standard. Phison's new PS5018-E18 SSD controller is made on the new 12nm FFC node, bumps up its CPU cores to 3 x Cortex-R5 (compared to 2 x Cortex-R5s on the E16 SSD controller) and arrives on the newer NVMe 1.4 standard.
There are some larger speed increases along the way with the new PS5018-E18 controller capable of 1 million IOPS for both 4KB random read and writes. Phison will be using a little more power with the E18 SSD controller with 3W in total, compared to the 2.6W from the E16.
Phison will have its new PS5018-E18 SSD controller ready for sampling in Q1 2020 while it won't hit retail until Q3 2020 (or around 12 months from now).
Related Tags