The Division 2 is 2019's best-seller, Ubisoft says
Ubisoft's live shooter sequel is a titanic chart-topping success.

Published Thu, Jul 18 2019 12:06 PM CDT
|
Updated Tue, Nov 3 2020 11:48 AM CST
The Division 2 might be the best-selling game of 2019 so far, at least according to Ubisoft's compiled figures.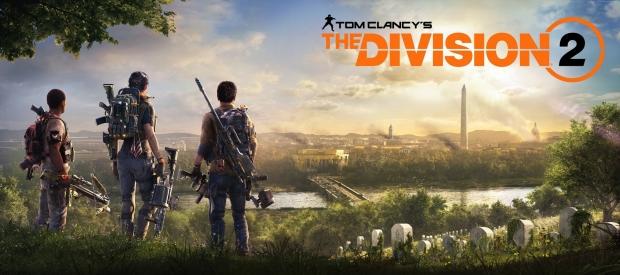 Ubisoft is making quite a bit from The Division 2. In its latest Q1'20 earnings report, the company boasts the Division 2 is "the industry's biggest hit since the beginning of the year" insofar as worldwide digital and physical unit sales. This figures were based on info gleaned from analyst and stat-tracking firms like Famitsu, NPD Group, GSD, GfK and Ubisoft's own internal estimates.
"The Division 2 is the best selling game worldwide for the first six months of the year," Ubisoft CEO Yves Guillemot said during the quarterly earnings call.
"For the future, we plan to drive acquisition and engagements with significant post launch release plan, including free major content updates available for free to all players with additional narratives and missions, new PDA mode and new specializations. Episode 1 - DC Outskirts: Expeditions will start releasing on July 23rd. This major content update will include two new main missions, two classified assignments and newly Discovery difficulty setting for the raid and the most demanded adjustments based on our community feedback. We expect to see have a nice boost to global activity and acquisition."
Read Also: The Division 2 Benchmarked: 20 Graphics Cards Tested
While Ubisoft didn't reveal exact figures or earnings, the live game was responsible for a portion of Ubisoft's Q4 2019 earnings and helped kick off a great Q1 FY2020 that pulled in 363.4 million Euros ($412.82 million) in sales. Guillemot notes that PRI, or player recurring investment (microtransaction spending), is up for The Division 2 compared with the first game. This means players are spending more cash on The Division 2's optional cosmetic items than they were in The Division 1.
The Epic Games Store exclusivity deal was pretty ingenious for Ubisoft: it inadvertently pushed gamers to buy directly from Ubisoft's uPlay store on PC, letting the publisher keep 100% of revenues.
It's also worth noting this figures are from January through June, and The Division 2 will assuredly be de-throned with heavy hitters like Borderlands 3 and Call of Duty: Modern Warfare release later this year. I find it interesting that
Related Tags