Iceborne is the last Monster Hunter World expansion
Iceborne is the first Monster Hunter World expansion, but Capcom says it'll also be its last.

Published Thu, Jul 4 2019 7:37 PM CDT
|
Updated Tue, Nov 3 2020 11:48 AM CST
Iceborne will be the first and only major expansion for Monster Hunter World, Capcom confirms.
As the best-selling game in Capcom's history, you'd think more than one expansion would be released for Monster Hunter World. More expansions means more long-term revenues and re-spark engagement long after the base game's release. But Iceborne is so big it's almost like an actual sequel; in fact Capcom is treating it like a big-budget AAA release, and it's the only major project they're releasing this year.
Instead of more big expansions like Iceborne, Monster Hunter World will continually evolve with new smaller content updates. "Yes, Iceborne basically completes World so it will be the last expansion. We're still planning a lot of updates for the future. We think players will get a lot of enjoyment from it," game producer Ryozo Tsujimoto told Game Informer.
That's not to say Iceborne will be small. Capcom is surely going out with a bang. The expansion brings a huge new frosty continent called Hoarfrost Reach, complete with new weapons, monsters, and a huge sprawling story arc that wraps up the main narrative. Iceborne promises to be positively monstrous when it launches in September.
No new expansions doesn't mean Capcom is abandoning ship. Far from it. Monster Hunter World is a live game, after all, and it's crucial Capcom keep close watch over its juggernaut moneymaker. The devs have to continually upkeep the massive world while rotating events, content, and other nifty tweaks over time to make sure people stay interested.
Capcom's bet on Monster Hunter World has paid off tremendously. The company has invested quite a bit into the game's development over four years, creating an online infrastructure across PS4, Xbox One and PC for millions of gamers, all while refreshing one of its core franchises with the new powerful RE Engine technology.
Monster Hunter: Iceborne releases on September 6, 2019 for PS4 and Xbox One, with a PC release slated for Winter.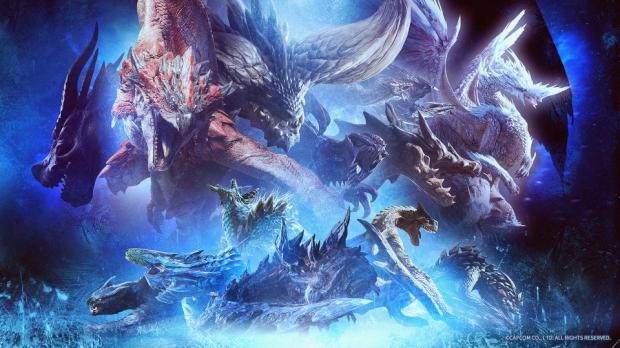 Related Tags