Monster Hunter World has been in development for 4 years
Ahhh...so that's why it's not coming to Switch.

Published Wed, Jan 24 2018 1:25 PM CST
|
Updated Tue, Nov 3 2020 11:52 AM CST
Monster Hunter games are synonymous with Nintendo hardware...but Capcom's latest MonHun will miss Nintendo's hot new Switch system. Why? Well...it's been in development for a long time.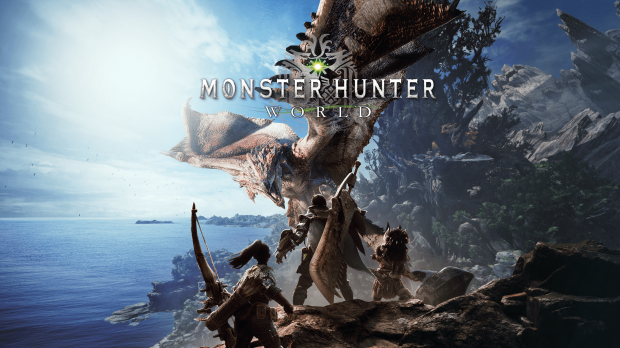 Monster Hunter: World is a huge game for Capcom in many ways: not only is it an online service type of game with key multiplayer elements (a massive undertaking in of itself), it's jumping over to the PlayStation 4, Xbox One, and PC as a multi-platform release. The Japanese games-maker has a lot riding on this to say the least. Monster Hunter is one of its premiere top-earning IPs in game sales, and if done right, MonHun: World could be a huge boon.
Capcom definitely understands this: that's why the game has been in development for almost four years time, way before the Nintendo Switch was revealed behind closed doors to key devs. Remember Capcom played an instrumental role in helping the Switch grow...but even then the company says it's not necessarily the right platform for their new online Monster Hunter.
"We don't have any plans [to bring Monster Hunter: World] to the Switch at the moment. Part of the reason is that the title has been in development for almost 4 years. At the time we had to commit to our hardware choices, we decided on using the most powerful current generation consoles available at the time, which was PlayStation 4 and Xbox One. So [the decision was made] before the Switch was even announced or on sale," Capcom's Kaname Fujioka and Yuya Tokuda said in an interview with IGN.
The devs go on to say that it's not just availability: platforms have to be suitable for the game they're creating, and honestly, I feel the Switch just wouldn't be able to run Monster Hunter: World for a number of reasons (processing power being a key one).
"It's also because for every title we decide what the best fit for hardware is for the concept. We don't just look at everything. It's more like "if we want to achieve this kind of game concept, where's the best place to achieve that?" and for this title the PlayStation 4 and Xbox One were the best fit for us."
Never fear, though: Capcom isn't abandoning the Switch. In fact they're releasing a mega Street Fighter collection with 12 games on the Switch, along with Mega Man 11. The Blue Bomber's back!
Related Tags