Monster Hunter: World has now topped 12 million units shipped worldwide, Capcom announced, making it the reigning king of the publisher's sales.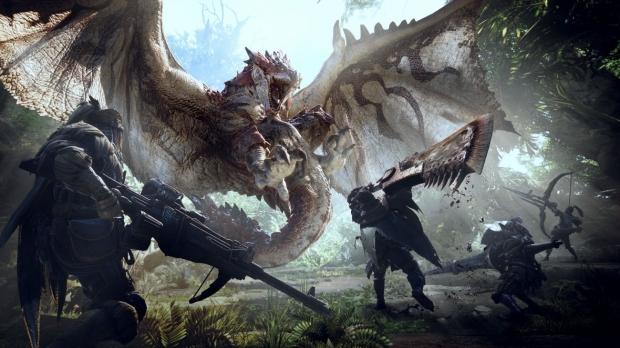 Capcom is absolutely killing it lately. Not only are its profits up to record highs for the second consecutive year to $113.17 million, but its biggest games keep on growing. Monster Hunter: World has become a monumental breadwinner for the company thanks to its huge online-driven approach that fosters engagement and monetization, as well as game sales. But Capcom's attitude towards service games has been extremely healthy, garnering tons of goodwill to millions of Monster Hunter fans across the globe.
Now Capcom reports the monstrous online game is up to 12 million shipments, up 2 million since August. But only by comparing Monster Hunter: World to Capcom's other big hits do we see how massive the title actually is. The second best-selling Capcom game is Resident Evil 5, which sits at 7.4 million copies sold. This means Monster Hunter: World eclipses the runner-up by 4.5 million units. The game also sold 5 million copies, or about 67% of RE5's lifetime sales, in just 3 days.
It's also worth noting half of the top 10 list is dominated by Monster Hunter games.
Given the huge investment Capcom put into Monster Hunter: World's online infrastructure, mechanics, and development, and the even bigger success it's enjoying months after the latest PC launch, the publisher plans to continue to support it with strong content updates over time.
The game's newest expansion, Iceborne, will drop sometime in Fall 2019 and promises big additions to the fan-favorite game.
Capcom's Top 10 Best-Selling Games of All Time
Monster Hunter: World - 11.9 million units

Resident Evil 5 - 7.4 million units

Resident Evil 6 - 7.2 million units

Street Fighter II - 6.3 million units

Resident Evil 7 - 6.1 million units

Resident Evil 2 (1998) - 4.96 million units

Monster Hunter Freedom 3 - 4.9 million units

Monster Hunter X (Cross) - 4.3 million units

Monster Hunter 4 Ultimate - 4.2 million units

Monster Hunter 4 - 4.1 million units