Google 'doesn't need to' test Stadia in UK and Europe
Google is quite confident in its new Stadia streaming service.
Published
3 minutes & 37 seconds read time
Other territories and countries like the UK and Europe won't get to try Stadia out before it launches later this year.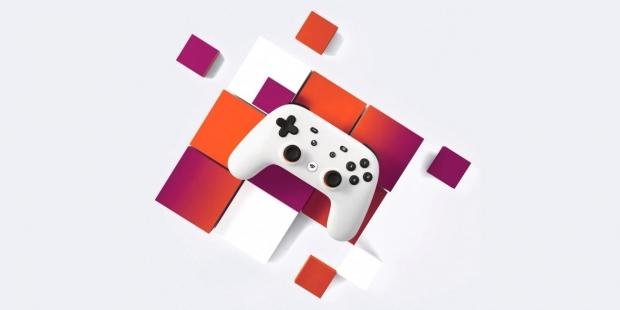 Stadia, like any online-based service, needs some extensive beta testing. Internal tests are crucial of course, but public tests in particular help tremendously and arm developers, engineers, and execs with powerful knowledge. Google tested Stadia out in the U.S. with its Project Stream beta run last year. But Stadia won't get another test run in other countries. Google is pretty confident in Stadia and overseas network infrastructures, so it doesn't really need to hold any more trials.
In a recent interview with GamesRadar, Stadia head Phil Harrison affirms Google is confident in cloud-powered service.
"Geographically the US is the most complex place to test, just because of the size of the country. And actually, Europe--and particularly the UK--are relatively easier to launch in. So we are not going to do another test in the UK or Europe. If we had time we probably would have done so, but we don't need to."
If Stadia works, it could change everything. It represents a new era of accessibility for the games market, allowing everyday consumers to dip into big-name AAA titles without having to buy extra hardware like a gaming PC or console. We tried Project Stream, the trial version of Google Stadia, back in October and found it to be the future of gaming.
There's trade-offs for this convenience, though.
Read Also: Stadia is a game-changer for multiplayer, Google says
Your games are locked to an online-only service, and they have to be purchased piecemeal irregardless if you're subscribed to the premium $10 a month Stadia Pro. And the more you play, the more Google's game-streaming eats up your data caps.
I personally don't think the service is aimed very much at gamers, and more towards converting everyday consumers into gamers.
True, it's another platform that bridges all platforms together with a neatly-wrapped store with native browser-and-YouTube integration for social play. Stadia sounds great, theoretically, but whether or not it'll make a big splash remains to be seen.
Publishers sure are keen to bet on Stadia, though. The service has attracted some big players like Take-Two Interactive, Square Enix, and Ubisoft. Big games coming to Stadia include Borderlands 3, Watch Dogs: Legion, The Division 2, the new Avengers project from Crystal Dynamics, Mortal Kombat 11, Metro Exodus, and even The Elder Scrolls Online.
Stadia launches later this year in a $10 a month Stadia Pro subscription, and a free version is set to release in 2020 that requires gamers to buy games a la carte.
Check below for more information:
Stadia Launch Games
Baldur's Gate 3

Borderlands 3

Ghost Recon Breakpoint

Watch Dogs Legion

Gods & Monsters

Gylt

Get Packed

The Division 2

The Crew 2

GRID

FM

Power Rangers: Battle for the Grid

Mortal Kombat 11

Farming Simulator 19

The Elder Scrolls Online

Darksiders: Genesis

Trials Rising

Wolfenstein: The New Order

Just Dance 2020

Thumper

Shadow of the Tomb Raider

Dragonball Xenoverse 2

Final Fantasy XV

RAGE 2

Samurai Showdown

Metro Exodus

Assassin's Creed: Odyssey
Stadia Pro: $10 a month
Three months included in Founder's Edition.

Part of Founder's Edition

Resolution: Up to 4K

Frame rate: 60 FPS

Sound: 5.1 surround sound

Buy games whenever you want: Yes

Additional free games released regularly: Yes, starting with Destiny 2: The Collection

Stadia Pro-exclusive discounts on select game purchases: Yes

$9.99 / mo
Stadia Base: FREE
Coming next year

Resolution: Up to 1080p

Frame rate: 60 FPS

Sound: Stereo

Buy games whenever you want: Yes

Additional free games released regularly: No

Stadia Pro-exclusive discounts on select game purchases: No

Free
Stadia Founder's Edition $129
First access to Stadia

Chromecast Ultra

Limited Edition Stadia controller

3 months of Stadia Pro access + 3 months of friend access

Full Destiny 2 experience
Related Tags