Stadia games to cost $59.99 a piece, same as other platforms
Google's new Stadia service is a viable platform, and that means full-priced games.
Published Jun 28, 2019 8:13 PM CDT
|
Updated Tue, Nov 3 2020 11:48 AM CST
2 minutes & 46 seconds read time
Google's new game streaming service Stadia isn't just a subscription. It's a brand new platform like the PlayStation Store or Steam that'll sell full-priced games.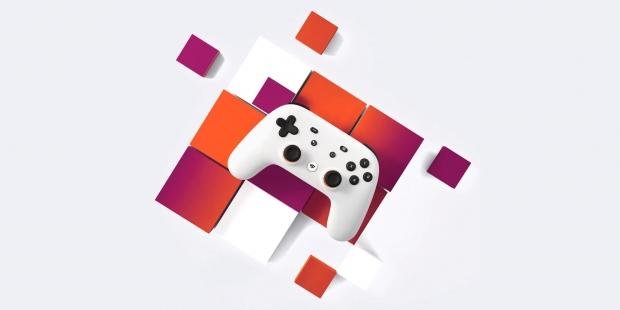 Stadia could change gaming forever. It's an accessible service that beams games wirelessly to your phone, laptop, desktop, or TV, alleviating the need for console or PC hardware. But substantial trade offs and a somewhat confusing business model could hold Stadia back for years to come. Now Google's Phil Harrison says users will have to pay full price for new games on Stadia (which really isn't a surprise).
In a recent interview with Eurogamer, Stadia evangelist Phil Harrison said subscribers shouldn't expect discounts. Stadia will sell games a la carte on a digital storefront, and they should be the exact same price as other platforms like Xbox One, PS4, Nintendo Switch, and PC. Publishers will ultimately set the price and Google could make exclusive deals...but on the whole expect to pay $59.99 a piece.
"I don't know why [games] would be cheaper," Harrison said. "The publisher or the developer is in as much control of the prices as we are, so it's a bit difficult for me to say what the prices will be right now. But we're obviously going to be very aware of prevailing prices in the marketplace."
Read Also: Stadia is a game-changer for multiplayer, Google says
This is part of Stadia's forked plan.
Rather than wrap everything together neatly in a monthly package like Xbox Game Pass, EA Access or uPlay+, Stadia has two options: a free version that launches in 2020 that requires users to buy games outright, and Stadia Pro for $10 a month, which grants access to a pool of selected games starting with Destiny 2.
But not every game on the storefront will be included with Stadia Pro, of course. Subscribers will still have to buy most of their games separately, especially new ones like Doom: Eternal.
On top of data caps and bandwidth speed requirements, buying up new games, and recurring subscriptions, Stadia could become a costly service.
There's an inherent value proposition here though, Harrison says. When you buy a Stadia game you're getting a version that can be played across as myriad of devices. The only issue is as a separate platform, Stadia players typically can only play with other Stadia players (as is the case with Destiny 2).
Stadia's digital-only nature also means users don't actually own any of the games they buy. With Stadia, your games live on an online server rather than a bookshelf. This could be a huge roadblock that sees most gamers opting toward dedicated console hardware instead of the convenience of Stadia.
How much Stadia games end up costing depends totally on the publisher or developer. But these prices in turn depend on Google's cut. This hasn't been revealed yet, and major players like Ubisoft, Take-Two, Bethesda and Square Enix all see Stadia as a new viable platform for their biggest titles. Whether or not this'll work out remains to be seen.
Related Tags