SNES Switch Online games may happen
Nintendo thinking about 'extending' Switch Online's classic games library, but expect to pay extra.

Published Thu, Jun 27 2019 7:01 PM CDT
|
Updated Tue, Nov 3 2020 11:48 AM CST
Nintendo continues to hint more classic games from other platforms are coming to Switch Online.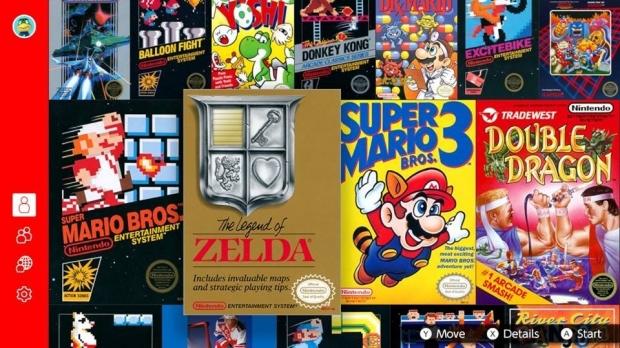 Switch Online works because of two reasons: it's super cheap at $20 a year, and it offers free NES games (it helps cloud saves are held ransom, too). That last part is why most people subscribe. Now Nintendo President Shuntaro Furukawa says games from platforms like SNES and N64 could come to the service's retro lineup. But there might be a catch: users might have to pay extra for platforms beyond NES, which is something we actually predicted a while back.
At Nintendo's recent annual shareholders meeting, Mr. Furukawa said new platforms would be an extension of Switch Online, which could imply a paid add-on component. He also hints a Virtual Console a la carte storefront could come to the Switch.
"At this place we cannot tell new information about future classic hardware, but we are thinking about providing an extension of the online service which is currently providing Famicom software, as well as other methods of providing them. We also recognize that there are [users who want] to play past titles," Mr. Furukawa said, according to translations.
This isn't the first time Nintendo implied SNES games would come to Switch Online's digital offering.
With mini-consoles like the NES and SNES Classic Editions being discontinued, past Nintendo of America President Reggie Fils-Aime strongly indicated that old-school games would find a new home on the Switch.
"The way that consumers will be able to continue participating with our classic content is going to be through Nintendo Switch Online, and we just released three new games from the NES generation onto that platform. We look at that as the main way that consumers will be able to experience that legacy content."
Hackers also found evidence of SNES games in recent Switch Online code, lending even more credence to an expanded roll out.
Switch Online has been doing well for Nintendo. By locking its classic games to a low-cost recurring service on the Switch, Nintendo has embraced a new digital-focused business model.
Subscribers are more likely to keep their subs active and keep paying to access new and existing NES games. Users don't ever really download the games or buy them, but pay a blanket fee to access them. Once a Switch Online subscription lapses, users lose access to said content. The idea is to trade one-off purchases for a recurring model that accrues money over time.
Mr. Furukawa's words on "other methods of providing" classic games is also interesting. Nintendo is losing out on tons of money by not selling its lucrative retro classics in a Virtual Console-style storefront. We could see a VC service pop up alongside Switch Online.
So the real questions are: how much will all this cost, and how will it work?
I predict Nintendo will have optional retro subscription tiers tacked onto Switch Online.
Only NES games will be included in the $20 a year base subscription. To play SNES games, Nintendo should charge extra, say maybe $5 extra a year. The cadence will still be incredibly slow at 3 games a month, and not all of them will be good games. Nintendo will drip-feed quality content over time to ensure you keep your sub active and wait for goodies.
I also predict you'll have to be a base subscriber before you can access SNES games.
Whatever Nintendo is planning, we should expect them to follow a very Nintendo-y approach. That usually means archaic models and incredibly slow updates on information (if we get any at all).
Related Tags