Nintendo has confirmed its Virtual Console retro gaming storefront will live on as part of the Switch Online service, and now there's evidence that SNES games will join the growing NES game collection.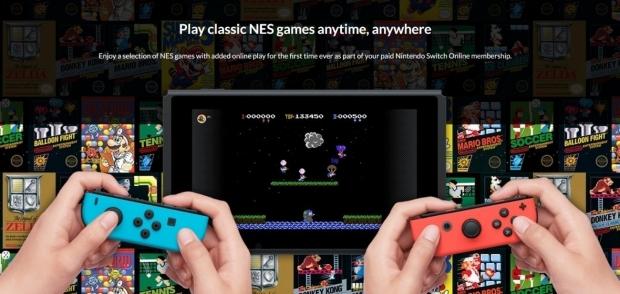 Direct references to multiple SNES games have been found in code for the Switch Online service, strongly hinting the premium subscription service will soon expand with Super Nintendo titles. Switch hackers like Kapu datamined the service's code to uncover "strings" to 22 SNES games including hits like Super Mario World, Star Fox, Legend of Zelda: Link to the Past, and Super Mario Kart.
It's worth mentioning that a lot of these games are found on the SNES Classic Edition.
This development makes a lot of sense. Nintendo's Reggie Fils-Aime confirmed both the NES and SNES Classic Editions would be retired after they're sold out, and that Switch Online would be the only place to play these retro games.
Fils-Aime's words of course led us to the logical prediction that the $20 a year service would further evolve into its own "Netflix of games" subscription akin to Xbox Game Pass, using expanded platforms like SNES, N64 and maybe even Game Boy Advance as a means to attract users. Thus Virtual Console would basically be an all-you-can-play "Nintendo Game Pass" model instead of a piecemeal purchase storefront.
We could also see a Switch Online price hike in conjunction with new platforms. There's a few ways Nintendo could do this. The company could either raise the price for everyone, or offer a separate "classic gaming" tier for, say, $5-10 more a year that includes access to SNES games (and retroactively NES games).
I personally think the latter is more likely.
Read Also: Switch may get console-based hardware upgrades, not handheld
Given Nintendo's snail pace in releasing new NES games to the service, we probably won't see the SNES library up any time soon. And when it does happen it'll probably follow the same 3-games-per-month launch schedule.
Here are the 22 classic SNES games that were found in the Switch Online code:
Super Mario Kart

Super Soccer

Legend of Zelda: Link to the Past

Demon's Crest

Yoshi's Island

Stunt Race FX

Kirby's Dream Course

Pop'n Twinbee

Star Fox

Contra 3

Kirby Super Star

Super Ghouls 'n Ghosts

Kirby's Dream Land 3

Super Metroid

Super Mario World

Pilotwings

F-ZERO

Star Fox 2

Super Punch-Out!!

The Legend of the Mystical Ninja

Super Mario All-Stars

Breath of Fire 2