Final Fantasy 7: Remake, Avengers shouldn't launch in 2019
Square Enix's biggest new games shouldn't release in 2019.

Published Tue, Jun 4 2019 4:08 PM CDT
|
Updated Tue, Nov 3 2020 11:48 AM CST
Square Enix biggest games probably won't launch in 2019, including Final Fantasy VII: Remake and Crystal Dynamics' big new Avengers game.
In a recent earnings results briefing, Square Enix strongly reiterates that its upcoming slate of AAA games won't be ready by year's end. We recently predicted that marquee games like Final Fantasy VII: Remake wouldn't release until 2020 at the earliest. The publisher's earnings forecasts for the current fiscal year just don't represent a huge spike in game sales that accompany huge games like FF7R, and now the company lends credence to this prediction.
The briefing divulges some key info about Square Enix's upcoming plans. Square Enix will unveil key details about its major new games, including features, platforms, and probably release dates. But showing what's to come should be the extent of the show. Square Enix President Yosuke Matsuda outlines plans for E3 and confirms big games like Crystal Dynamic's new all-original Avengers game and Final Fantasy VII: Remake won't launch until mid-year of the current fiscal period.
As a result, these games won't have a material impact on earnings until next fiscal year, which Matsuda promises will deliver a "sharp growth curve". This strongly indicates a post-2019 release for these big games.
"At E3, we plan to unveil the details of our major new HD games for FY2020/3, but due to the progress of our development efforts and out of consideration of competitor release schedules, our major launches will take place after midyear of FY2020/3," Mr. Matsuda said in the presentation.
"As such, the FY2020/3 earnings contribution will be limited. We had initially anticipated to grow up and to the right between FY2019/3 and FY2020/3, but we now look to trend flat given that we will be "rewinding" one year in our earnings trajectory. In light of our forthcoming lineup of titles, we believe that it is FY2021/3 and beyond when we can expect major growth and think we have the potential to generate operating income of ¥40-50 billion.
"When you see the lineup we will be unveiling at E3, I believe that you will understand why we now expect a sharp growth curve between FY2020/3 and FY2021/3 rather than the gradual curve that we had originally anticipated.
"In addition to our major titles, we also have FY2020/3 releases planned for some unique and promising games, including some for smartphones. As such, we hope that our earnings will overshoot our initial targets for sales of ¥270 billion and operating income of ¥24 billion."
The indicators just aren't adding up. Square Enix expects sales to be down in the current fiscal year, so if FF7R and Avengers do launch this fiscal period they'll probably do so at the tail end.
Here's what Square Enix wrote in its FY2020 forecasts:
Multiple new titles slated for launch, but units sold likely to decline YoY.

Look to generate stable recurring earnings from digital sales of catalogue titles.

Focus on creating new IP that will enable sustainable growth.
Square Enix's E3 2019 showcase begins on June 10 at 9PM EST / 6PM PST.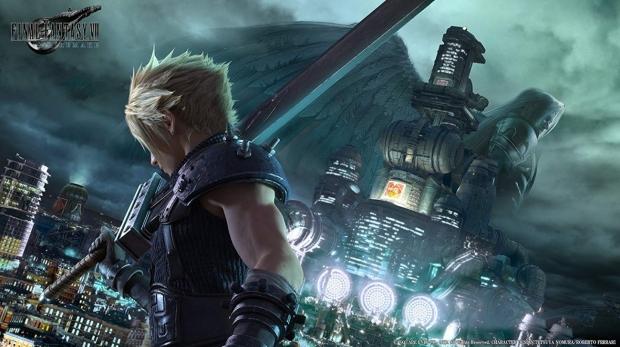 Related Tags