Watch Dogs 3 won't release before 2020
Ubisoft's latest financials pinpoint a launch quarter for its big new games, and Watch Dogs 3 should be included.

Published Wed, May 15 2019 6:23 PM CDT
|
Updated Tue, Nov 3 2020 11:48 AM CST
Watch Dogs 3 shouldn't release before 2020 as Ubisoft plans to round out its fiscal year with three big AAA games.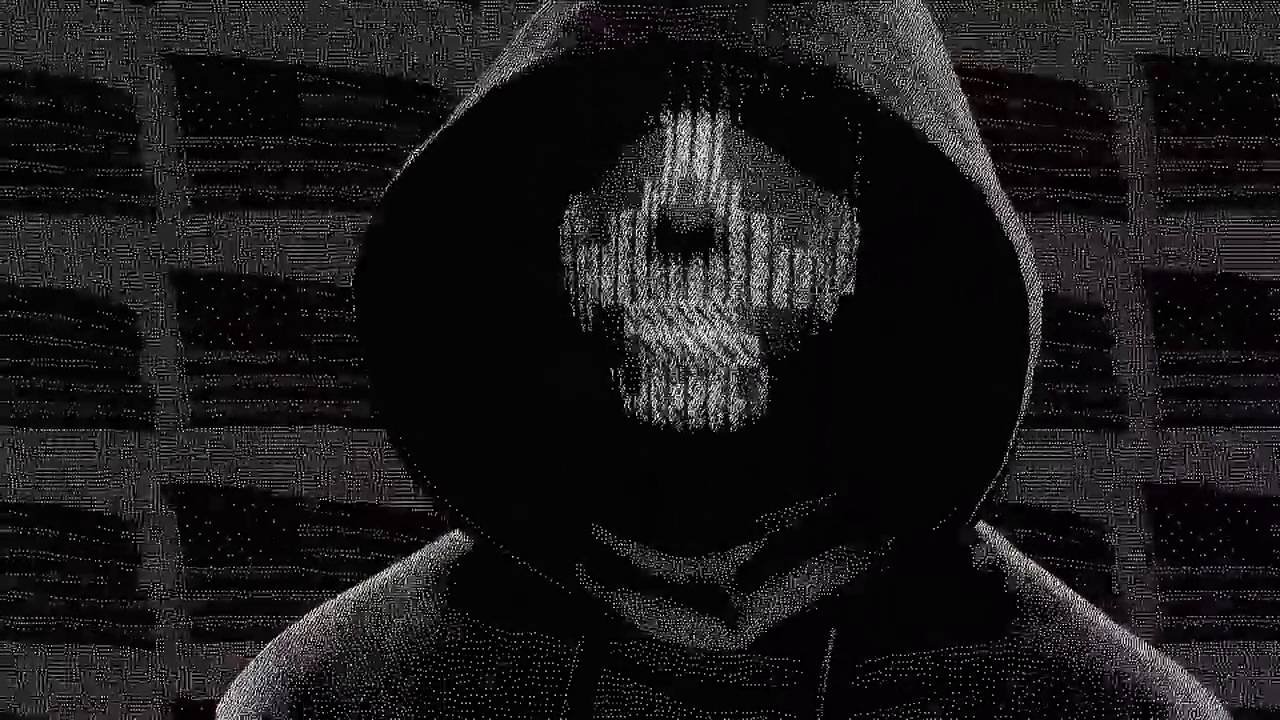 Today Ubisoft reiterated plans to ship three more unannounced AAA games this fiscal year, and locked in a strange timeframe for the trio. According to its latest financials, the publisher expects to launch these titles in the fourth quarter of FY2020 from January - March 31, 2020. The company will actually ship four big marquee titles this year but only one of them has been revealed so far: Ghost Recon: Breakpoint was announced days ago and is planned for a third quarter launch on October 4, 2019.
Although the three remaining games are technically a mystery, reports indicate at least one of them will be Watch Dogs 3. Sources say Watch Dogs 3 will take place in a high-tech London with a strong emphasis on punkish, anti-establishment themes. Reports also said Watch Dogs 3 would hit in 2019.
Ubisoft's latest forecasts seem to refute Watch Dogs 3's reported release timing. The earnings show plans to cram three big AAA games into a single quarter. Perhaps we're wrong about our assessment here (I hope this is the case), or Ubisoft made a typo. It's pretty strange to jam so many games in the same three-month period...unless maybe they're all vastly different experiences that don't overlap at all.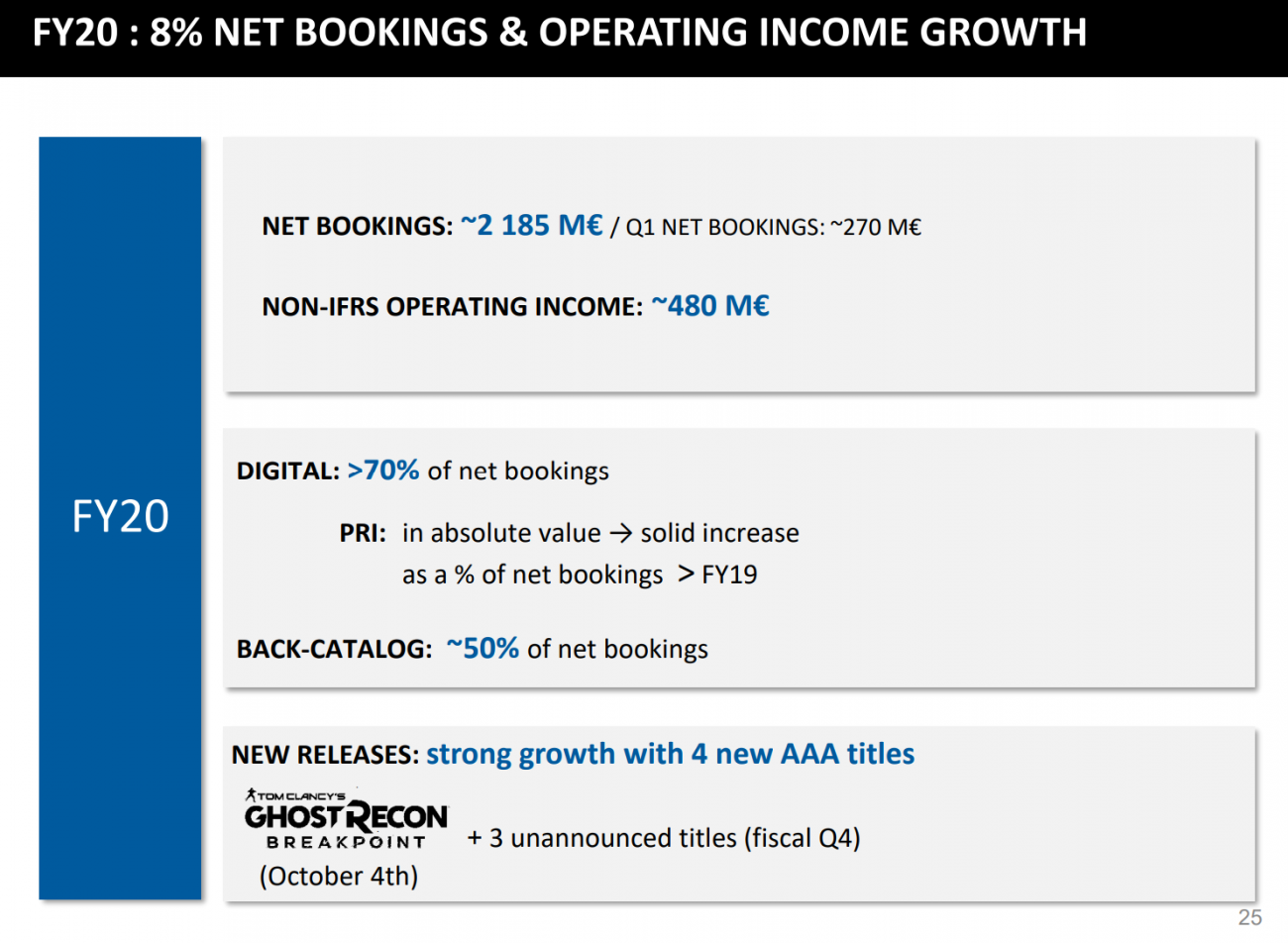 Ubisoft FY2019 financials at-a-glance
Net bookings - 2.02 billion Euros ($2.62 billion), up 17% YoY
Digital net bookings - 1.396 billion Euros ($1.56 billion), representing 68.8% total netbookings, up 39% YoY.
Player recurring investment - 644 million Euros ($721.76 million) up 33.4% YoY, representing 31.7% of total net bookings
Operating income - 446 million Euros ($499.85 million), up 48.6% YoY
Profit - 99.985 million euros ($111.98 million), down 28.3% YoY
Whatever these new games are, expect one common element: live services, monetization, and online hooks. Ubisoft is making a killing from digital and expects these earnings to uptick in FY2020 on the backs of strong releases and back catalog earnings.
If Ubi does plan to ship these games in Q4, here's some predictions on what they could be:
Just Dance 2020

Watch Dogs 3

New Nintendo collaboration game on Switch
Remember Skull and Bones has been delayed past FY2020 so it's not included in this forecast. There's also been reports that a new Splinter Cell game is in development, but it may not release until FY2021 or beyond.
Ubisoft will reveal these three mystery games during its E3 2019 press conference on Monday, June 10 at 1PM PST/4PM EST.
Related Tags