MachineGames and id could make new Quake game
Talk about an FPS dream team.

Published Mon, May 13 2019 4:44 PM CDT
|
Updated Tue, Nov 3 2020 11:48 AM CST
With original PC shooters like Doom and Quake, id Software is known far and wide for their FPS mastery. But there's one scrappy up-and-comer who's garnered lots of attention with their Wolfenstein reboots...and the two giants could join forces to make a new Quake game.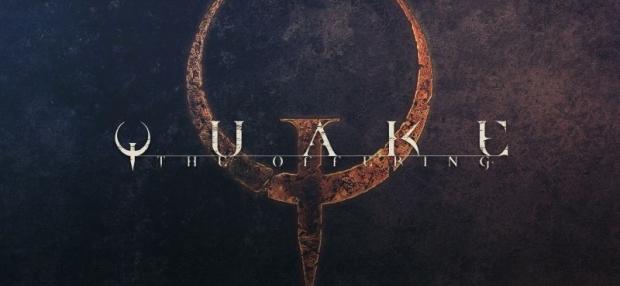 My friends and I have wanted a new Quake game for a while. Quake 4 was bizarre and awesome all at the same time, but it's been quite a while since gamers got an explosive, singleplayer-driven gothic-medieval gorefest. When Bethesda took over id Software it delivered Quake Champions...a so-so multiplayer fragfest aimed at engagement and live services. But we need something more...and Quake deserves something meaty.
If MachineGames founder Jerk Gustafsson has his way, the Wolfenstein devs will work with id to make a brand new re-imagining of the Quake series. "Quake is the reason I got into gaming. Discovering WorldCraft and Level Design, making maps for Quake, was one of the best experiences of my life - I even still do it today. Developing a Quake game (a re-imagination of Quake 1) is and will always be on my bucket list, but working with Wolfenstein and getting to work closely with my heroes over at id Software is pretty awesome too," Gustafsson said in a recent Reddit AMA.
Could you imagine a better team of FPS giants to make a Quake game? But it probably won't happen for a long, long time.
If this happened, MachineGames would have to do the brunt of the work. Right now id Software is developing the future of the Doom series, and the first game in this new expanded focus, Doom: Eternal, releases this year. id has confirmed Eternal is the start of a brand new "Doom universe".
id is also set to release RAGE 2 tomorrow on all platforms.
MachineGames is also pretty busy on the next Wolfenstein mainline game. Bethesda confirmed Wolfenstein 3 is indeed in development, and it should be even more crazy than the first two chaotic Nazi-slayers.
MachineGames is also helping craft Wolfenstein: Youngblood, a co-op shooter with online elements.
I'd love to see a new Quake game made by these two FPS champions, but they're both have projects in the pipeline so we may not see anything coalesce for a while. Remember that Bethesda loves teaming up its dev teams to make games--Fallout 4's gunplay was designed by id, and Youngblood is being made by Arkane and MachineGames--so this idea is entirely possible.
I just hope it happens sooner rather than later.
Related Tags