id making 'new Doom universe,' new games likely on the way
Doom Eternal could simply be the second stepping stone in a wide and branching universe of Doom games.
Published
3 minutes & 8 seconds read time
id Software is far from finished with the Doom franchise.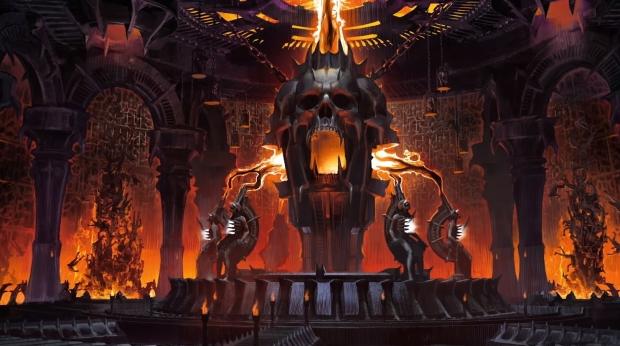 At Quakecon 2018 id said something interesting about Doom Eternal and the series altogether: the team aims to flesh out the brutal, hallowed and chaotic universe that's enthralled millions for decades now. Rather that simply make another FPS joyride through hell, id is carefully sculpting the rebooted franchise's future, which means Doom Eternal is likely just the second portal through hell that we'll jovially cross. There could be many more.
"We're not just making a Doom game any more. We're building a Doom universe," Doom Eternal game director Marty Stratton said on the event's stage. This strongly hints that more Doom is on the way. Doom 2016 was just the beginning, and Doom Eternal is just the second chapter...but what lies beyond that is still being inked out.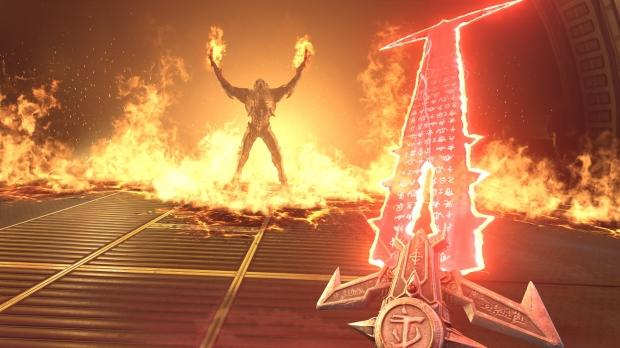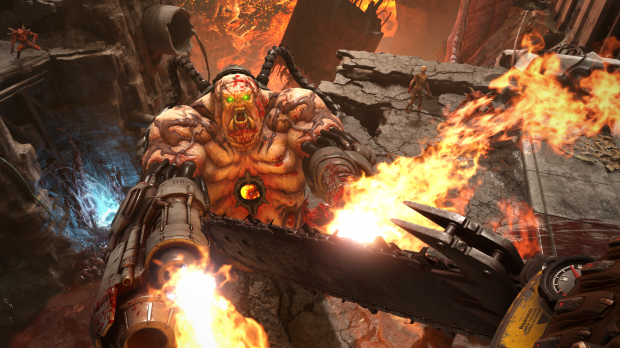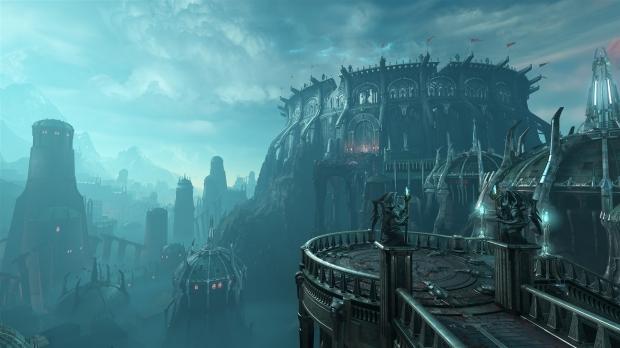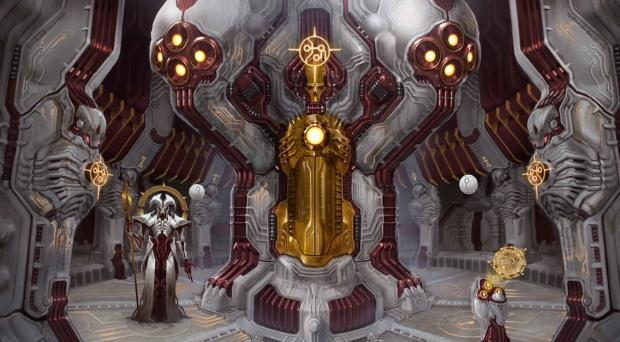 The series lore is also being meticulously crafted, too. Doom Eternal will have lots of little nods and tidbits for players to explore and uncover that could give hints about the next Doom game.
"Honestly we're just huge lore nerds at id. Everything we do has a story behind it. So if you're like me, and you like to investigate everything, we're going to make it worth your time," creative director Hugo Martin followed up.
Read Also: Doom Eternal powered by next-gen id Tech 7, sports new modes
While nothing's been officially confirmed just yet, I think it's safe to say that both id and Bethesda are far from done with Doom Slayer's demon-annihilating story arc. Things should get quite interesting with Eternal and I can only imagine what kinds of hellish depths id is cooking up for us.
Doom Eternal will launch on PS4, Xbox One and PC at an undetermined time.
Some of Doom Slayer's new tricks:
Dash ability (twice before it runs out)

Wall climbing

Clambering up pipes/other objects

1-Ups/extra lives

Two-handed wield-able hellblade (with runes!)

New weapon mods (grappling hook, scopes, etc)

Built-in blade melee attack

Shoulder-mounted flamethrower weapon
Developed by id Software, DOOM Eternal is the direct sequel to the award-winning and best-selling DOOM (2016). Experience the ultimate combination of speed and power as you rip-and-tear your way across dimensions with the next leap in push-forward, first-person combat.

Powered by idTech 7 and set to an all-new pulse-pounding soundtrack composed by Mick Gordon, DOOM Eternal puts you in control of the unstoppable DOOM Slayer as you blow apart new and classic demons with powerful weapons in unbelievable and never-before-seen worlds.

FEATURES:

Slayer 2.0

Unleash the overwhelming power of the DOOM Slayer. With updated armor and an arsenal of new and improved equipment, including a shoulder-mounted cannon with flamethrower, extendable blade, and a new dash ability, you're faster and deadlier than ever. Destroy every demon in your path with an upgraded array of guns and mods, including the Super Shotgun's new Meat Hook attachment to pull yourself point blank with the faces of hell.

Rip More, Tear More

Obliterate more demons than ever before, each with their own attacks and abilities. Fan-favorite classics such as the Pain Elemental, Archvile, and Arachnotron make their return, while a horde of totally-new demons join the roster including the DOOM Hunter and corrupted Marauders. DOOM Eternal's "destructible demons" system takes your power fantasy to new levels by ensuring that every trigger pull has never felt better.

All-new Invasion

As the Slayer, allow real players to invade your campaign as demons for a dramatic and unpredictable twist anytime you're playing the campaign. Or join the ranks of the damned yourself as you become a demon and invade a friend or other player's campaign. Invade others either by yourself or with another player, as part of a hunting party, to give the Slayer a true taste of Hell.

We're Not on Mars Anymore

Rip and tear across epic, never-before-seen worlds. Witness the tumbling skyscrapers of Hell on Earth; battle through an invasion of the mammoth BFG 10,000 on Phobos; and discover the ancient secrets of the DOOM universe. With idTech7, every environment is brought to life in unprecedented detail.
Related Tags