Wolfenstein: Youngblood is the type of game that pulls in steady revenue while MachineGames crafts the next mainline sequel, and as such it's prioritizing long-term online play over strong story-driven singleplayer action.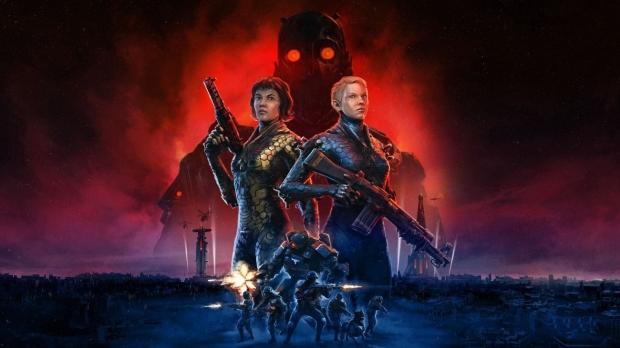 We've known for a while that the latest Wolfenstein game, a co-op based shooter called Youngblood, is a service game based around two things: monetization and engagement. Youngblood not only has optional skin-based microtransactions, but it features online co-op play with a friend and sports the kind of level design found in Dishonored games. This is apt because Arkane worked heavily on the project. These environments will foster more long-winded play time with emphasis on exploration alongside chaotic, Nazi-blasting combat.
Now MachineGames talks more about Youngblood's design, what it's meant to do, and how it'll expand over time with steady updates, challenges, and content drops, service-game style.
"I think players will see a lot of similarities to level design in the Dishonored games, so in that sense it can be a little bit different as an experience but it can be for the benefit of the game. Especially when it comes to finding different ways of approaching a combat scenario or a mission in general," MachineGames co-founder Jerk Gustafsson said in recent interview.
Story is predictably on the back-burner this time. Live games often dilute story elements in favor of repeatable action-based play, and Wolfenstein: Youngblood is no different. Sure it's set in a rad, Nazi-occupied 1980's with unique stylish flair and tells the tale of BJ Blazkowicz's twin badass daughters, but we shouldn't expect a ton of profound twists or turns.
"The open-ended structure and co-op aspect has made it a little more difficult when it comes to the narrative. We do think we have a strong story, but it's quite different from what we have done before. It's a little bit lighter, not only in tone but also when it comes to the amount of content, and I think that's the big change when it comes to previous titles: the campaign is a bit shorter but the amount of gameplay time is greater."
Gameplay is the bread and butter for any live game. MachineGames knows this, and Youngblood will evolve with nifty stuff to do over time--all of which should be free thanks to microtransaction funding.
"Players will be able to stay in the game for a long time. We'll add additional side-missions and new challenges once the campaign is completed. There's a lot more activities and side-missions that you can do in Wolfenstein: Youngblood than in previous Wolfenstein games."
The new game sees Wolfenstein as the latest franchise folded into Bethesda's new experimental online-based business model--a strategy that should incorporate into all of its biggest IPs. The next up should be Doom...and I'm wondering if Doom: Eternal will have some sort of online hook too.
Wolfenstein: Youngblood is due out on July 26, 2019 on PS4, Xbox One, PC, and Nintendo Switch.
Here's a list of core game features:
Murder, They Wrote: Team up with a friend or play alone with an AI companion in the first modern co-op Wolfenstein adventure. Perform new tag team maneuvers, crank up the voltage with the devastatingly powerful new co-op weapon, the Tesla Gun, and show off your flair with skins and emotes.
Escape from Paris: Wolfenstein: Youngblood features the most open-ended Wolfenstein experience to date. From a new base of operations located deep in the heart of the Paris catacombs, plan how and when to attack and dismantle the Nazi regime.
Sweatin' to the 80s: The wonder years, these are not. Featuring harrowing takes on iconic Parisian landmarks to graffiti-tagged streets, leather-clad Nazis, and an all-new soundtrack inspired by the synth heavy tones of classic 80s action films.
Lock and Load: Wield the latest advancements in power armor tech, weaponry, and armor to stamp out Nazi scum. Level up, explore, and complete missions to unlock new abilities, weapon attachments, gadgets, cosmetics, and more to complement your playstyle.