Borderlands 3's campaign is 30 hours if you rush it
Gearbox is spinning a long-winded yarn with its latest Borderlands sequel.

Published Sat, May 4 2019 9:15 PM CDT
|
Updated Tue, Nov 3 2020 11:48 AM CST
Borderlands 3 has all the major pillars of a service game: near-infinite replayability via a huge RPG-and-item grind, co-op online multiplayer, and a sprawling story arc that spreads across multiple locales. Gearbox is going all out on that last front and claims the sequel's campaign will last well over 30 hours.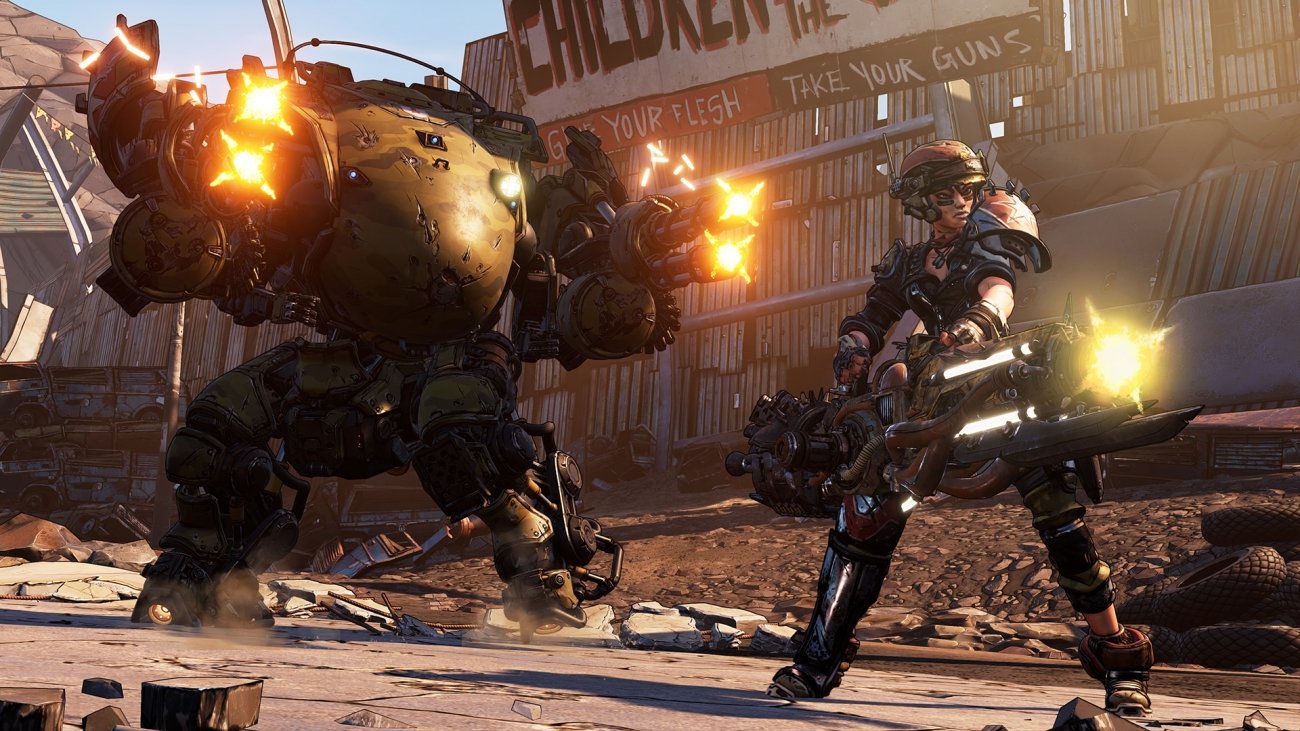 Gearbox has been working on Borderlands 3 for a long time now, and has one major goal for the sequel: to go bigger, better, and farther than ever before. That includes 1 billion guns, new baddies, fresh characters with new skills and build opportunities, offworld exploration across multiple planets, and a substantial campaign mode. All of this new content will be pretty expansive and makes for a rather long-winded storyline.
According to the devs, Borderlands 3 will last 30 hours if you rush through the quests and missions. For comparison's sake, Borderlands 2's campaign took around 32 hours to beat if you took your time. "If you beeline it through, and I mean beelining it through, it might take you 30 hours to complete the main story," Borderlands 3 creative director Paul Sage told PC Gamer.
Read Also: Borderlands 3 gameplay trailer is guns, guns and more guns
As with any online game--or any big game from Take-Two Interactive--Borderlands 3 will be monetized. Gearbox confirms the sequel will have cosmetic-only monetization that allows gamers to buy skins directly from an in-game store, similar to Borderlands 2.
Four new expansions will also be sold separately or via a season pass.
Borderlands 3 will release on September 13, 2019 (a congested month for 2K Games) on PS4, Xbox One, and PC.
Check below for more information:
The original shooter-looter returns, packing bazillions of guns and an all-new mayhem-fueled adventure. Blast your way through new worlds and enemies as one of four brand new Vault Hunters, each with deep skill trees, abilities, and customization. Play solo or join with friends to take on insane enemies, collect loads of loot and save your home from the most ruthless cult leaders in the galaxy.

Key Features:

A MAYHEM-FUELED THRILL RIDE

Stop the fanatical Calypso Twins from uniting the bandit clans and claiming the galaxy's ultimate power. Only you, a thrill-seeking Vault Hunter, have the arsenal and allies to take them down.

YOUR VAULT HUNTER, YOUR PLAYSTYLE

Become one of four extraordinary Vault Hunters, each with unique abilities, playstyles, deep skill trees, and tons of personalization options. All Vault Hunters are capable of awesome mayhem alone, but together they are unstoppable.

LOCK, LOAD, AND LOOT

With bazillions of guns and gadgets, every fight is an opportunity to score new gear. Firearms with self-propelling bullet shields? Check. Rifles that spawn fire-spewing volcanoes? Obviously. Guns that grow legs and chase down enemies while hurling verbal insults? Yeah, got that too.

NEW BORDERLANDS

Discover new worlds beyond Pandora, each featuring unique environments to explore and enemies to destroy. Tear through hostile deserts, battle your way across war-torn cityscapes, navigate deadly bayous, and more!

QUICK & SEAMLESS CO-OP ACTION

Play with anyone at any time online or in split-screen co-op, regardless of your level or mission progress. Take down enemies and challenges as a team, but reap rewards that are yours alone - no one misses out on loot.
Related Tags