Borderlands 3 cosmetic microtransactions confirmed
Borderlands 3 won't have lootboxes, but it'll be monetized with cosmetic microtransactions instead.

Published Wed, May 1 2019 4:30 PM CDT
|
Updated Tue, Nov 3 2020 11:48 AM CST
Gearbox confirms Borderlands 3 will be monetized with optional cosmetic microtransactions, but no in-game currencies will be added.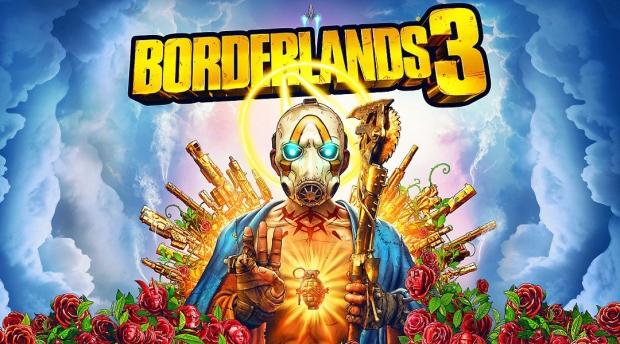 At a recent Borderlands 3 event, Gearbox says the new sequel will let gamers buy skins and cosmetics with real money. Lootboxes and premium currency won't be added--instead gamers will just buy skins directly from an in-game store, similar to how Borderlands 2 operated.
"We're selling cosmetic items, but we're not going to nickel and dime players," Gearbox's dev Paul Sage told Game Informer. "DLC will come down the line, but the game won't have anything excessive."
Read more: Borderlands 3 is Epic Store exclusive on PC, skips Steam
As an action FPS with online multiplayer and endless loot, Borderlands 3 is prime territory for microtransactions. Based on Take-Two Interactive's service-oriented business model, which makes hundreds of millions every year from microtransactions, we knew they'd be included in Gearbox's latest shooter. In FYQ3'19, Take-Two earned nearly $300 million from recurrent consumer spending, leading the publisher to double down on live services.
Borderlands 3 was in development for years and Take-Two spent a lot of cash to get it made. The game meets all the criteria for long-term earnings via recurrent consumer spending and will fold neatly into the publisher's array of service titles. It was also built from the ground up to leverage AMD's graphics and processing tech.
But since Borderlands 3 can be played entirely offline with a friend via split-screen, it'll also have four paid DLC expansions. So this is an instance of micro-monetization (cosmetics) and macro-monetization (post-release DLC content).
Borderlands 3 will release on September 13, 2019 (a congested month for 2K Games) on PS4, Xbox One, and PC. Check below for more information:
The original shooter-looter returns, packing bazillions of guns and an all-new mayhem-fueled adventure. Blast your way through new worlds and enemies as one of four brand new Vault Hunters, each with deep skill trees, abilities, and customization. Play solo or join with friends to take on insane enemies, collect loads of loot and save your home from the most ruthless cult leaders in the galaxy.

Key Features:

A MAYHEM-FUELED THRILL RIDE

Stop the fanatical Calypso Twins from uniting the bandit clans and claiming the galaxy's ultimate power. Only you, a thrill-seeking Vault Hunter, have the arsenal and allies to take them down.

YOUR VAULT HUNTER, YOUR PLAYSTYLE

Become one of four extraordinary Vault Hunters, each with unique abilities, playstyles, deep skill trees, and tons of personalization options. All Vault Hunters are capable of awesome mayhem alone, but together they are unstoppable.

LOCK, LOAD, AND LOOT

With bazillions of guns and gadgets, every fight is an opportunity to score new gear. Firearms with self-propelling bullet shields? Check. Rifles that spawn fire-spewing volcanoes? Obviously. Guns that grow legs and chase down enemies while hurling verbal insults? Yeah, got that too.

NEW BORDERLANDS

Discover new worlds beyond Pandora, each featuring unique environments to explore and enemies to destroy. Tear through hostile deserts, battle your way across war-torn cityscapes, navigate deadly bayous, and more!

QUICK & SEAMLESS CO-OP ACTION

Play with anyone at any time online or in split-screen co-op, regardless of your level or mission progress. Take down enemies and challenges as a team, but reap rewards that are yours alone - no one misses out on loot.
Related Tags