Activision-Blizzard recently traded 800 non-game development jobs for 20% more revenue to spend on making new titles. But this cash won't just be spent on new games. It'll also fund the services that power them.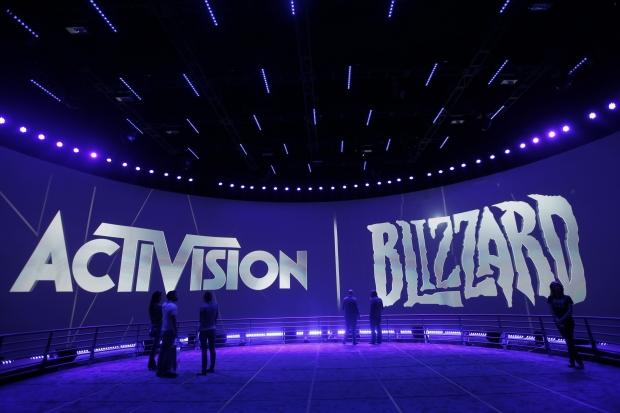 The world of online digital gaming is always changing. First there were microtransactions and lootboxes, now subscriptions and battle passes are all the rage. To stay competitive with publishers like EA and even Microsoft, Activision-Blizzard wants to keep ahead of the curve and be able to quickly adapt and iterate on these trends. Even though the company makes billions every year on live services, it's not content with being overshadowed by the likes of Apex Legends and Xbox Game Pass. Once we consider Activision-Blizzard's avaricious hunger for recurring monetization cashflow, suddenly the restructuring decision makes a lot more sense.
It's true Blizzard is ramping up development on a ton of new games including Diablo IV, new unannounced IPs, and maybe Overwatch 2. All of these games will be monetized with live services, though. So the publisher will take the revenue from the job cuts and reinvest it both into game dev and service maintenance of new and existing titles.
Remember that Activision-Blizzard games aren't complete games any more, but instead titles that expand with content updates over time, all while generating revenue via microtransactions. Any new game the publisher makes will have these hooks in an effort to maximize profits.
Read Also: The business logic behind Activision's firing of nearly 800 employees
Now we have more visibility and color on the publisher's restructuring plans and what they actually mean for its future, namely with live services.
In Activision-Blizzard's recent Calendar Year Q4'18 earnings call, company COO Coddy Johnson said the publisher desires to pivot into and out of key economic models, whether they be new crazes like battle royale or battle passes, or traditional methods like subscriptions.
"One thing we know though is that we need to be able to move more quickly and we need to be able to rapidly evolve with the demands of our players in the market," Johnson said in the call when asked about Apex Legends and how it's shaping the publisher's future moves.
"And that's why as I mentioned, we are investing significant development resources in our core franchises to be able to move more quickly on behalf of our players and to be able to take advantage of new business models."
Johnson says we'll see more free-to-play Blizzard mobile games roll out (of course), but it could also bring F2P titles to consoles and PC. It's likely we'll see an Overwatch F2P game of some sort that chases Apex Legends' success.
"On the free-to-play part of your question in particular, obviously the most proven platform is mobile. So as we increasingly bring Activision and Blizzard IP to the mobile space, you will see us deploy more free-to-play models. Embedded in your question that was also the fact that we see competitors now on PC and console going free-to-play and I just emphasized again that we believe our investment and resources coupled with our strong IP leaves us in a really good position to take advantage of evolving business models in our industry."
The Activision-Blizzard COO also highlighted the company's main economic models.
They include:
Free-to-play mobile games (titles like Diablo Immortal)

Microtransaction-based games (also F2P)

Premium releases (like Call of Duty)

Advertising (eSports)

Subscriptions (World of Warcraft)
Basically "game development" is synonymous with both actually making games and planning out monetization structures for them. This is the norm for the publisher, and is likely the norm for any major games-maker in today's landscape.