Activision-Blizzard plans to eliminate 8% of its staff, or roughly 800 employees so it can reserve more money for games development.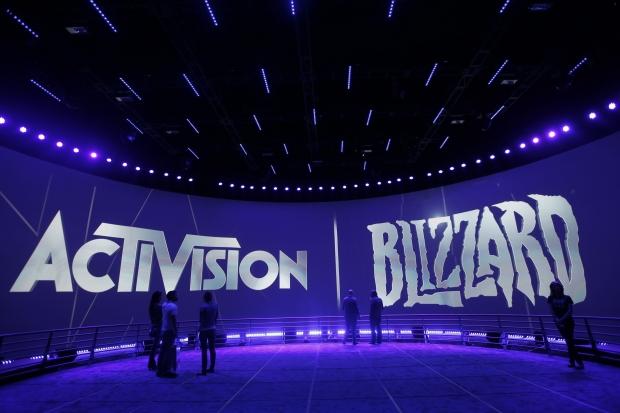 The publisher duo behind Call of Duty and World of Warcraft is trading jobs for more R&D cash so it can re-invest heavily in wholly-owned franchises. The company aims to become more lean by trimming away non-game development positions across all segments. Everything from customer service, PR, publishing and Q&A will be affected by the re-organization. Company CEO Bobby Kotick also confirms that certain games that "don't meet our expectations" will be de-prioritized over time (games like Heroes of the Storm have already been affected). Destiny was likely see as an underperforming title, too.
This new strategy is timely and not coincidental to major development plans that are underway. Blizzard is currently developing a bunch of new games like a new Diablo IV mainline sequel, a new Diablo mobile game, and perhaps even Overwatch 2. This game slate, which multiple Blizzard execs say is the biggest in its entire history, will also include fresh new IPs.
"We developed our plan after a comprehensive examination of the business," reads a slide from Activision's earnings report that discusses the restructuring. "We're focused on improving execution and capitalizing on substantial long-term opportunities."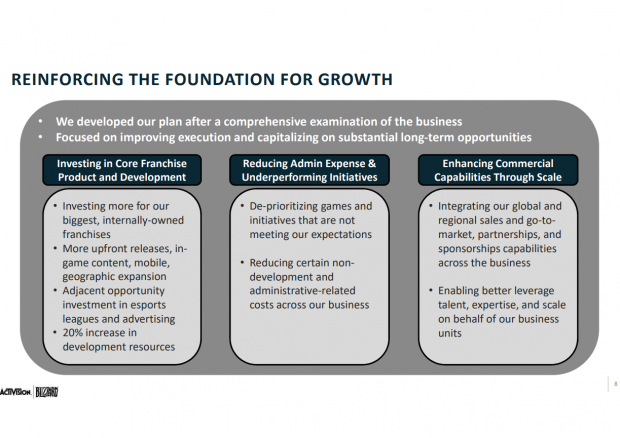 The new approach sees Activision-Blizzard releasing more full game releases rather than relying so strongly on recurring microtransaction earnings. These new games will of course be complimented with live service additions over time. The partners are also developing more mobile games based on key franchises.
Kotick continued in a letter to investors (as reported by Kotaku):
"While our financial results for 2018 were the best in our history, we didn't realize our full potential. To help us reach our full potential, we have made a number of important leadership changes. These changes should enable us to achieve the many opportunities our industry affords us, especially with our powerful owned franchises, our strong commercial capabilities, our direct digital connections to hundreds of millions of players, and our extraordinarily talented employees."
Information gleaned by Kotaku says Activision-Blizzard will continue offering benefits, generous severance pay, and job-relocation assistance to those affected by the layoffs.