Horizon: Zero Dawn 2 is so good it's going to kill us
Guerrilla Games is working on Horizon: Zero Dawn 2, and it could be a PS5 launch game.

Published Fri, Apr 12 2019 12:42 PM CDT
|
Updated Tue, Nov 3 2020 11:48 AM CST
According to actress Janina Gavankar, Horizon: Zero Dawn's upcoming sequel will one-up the original in lots of ways.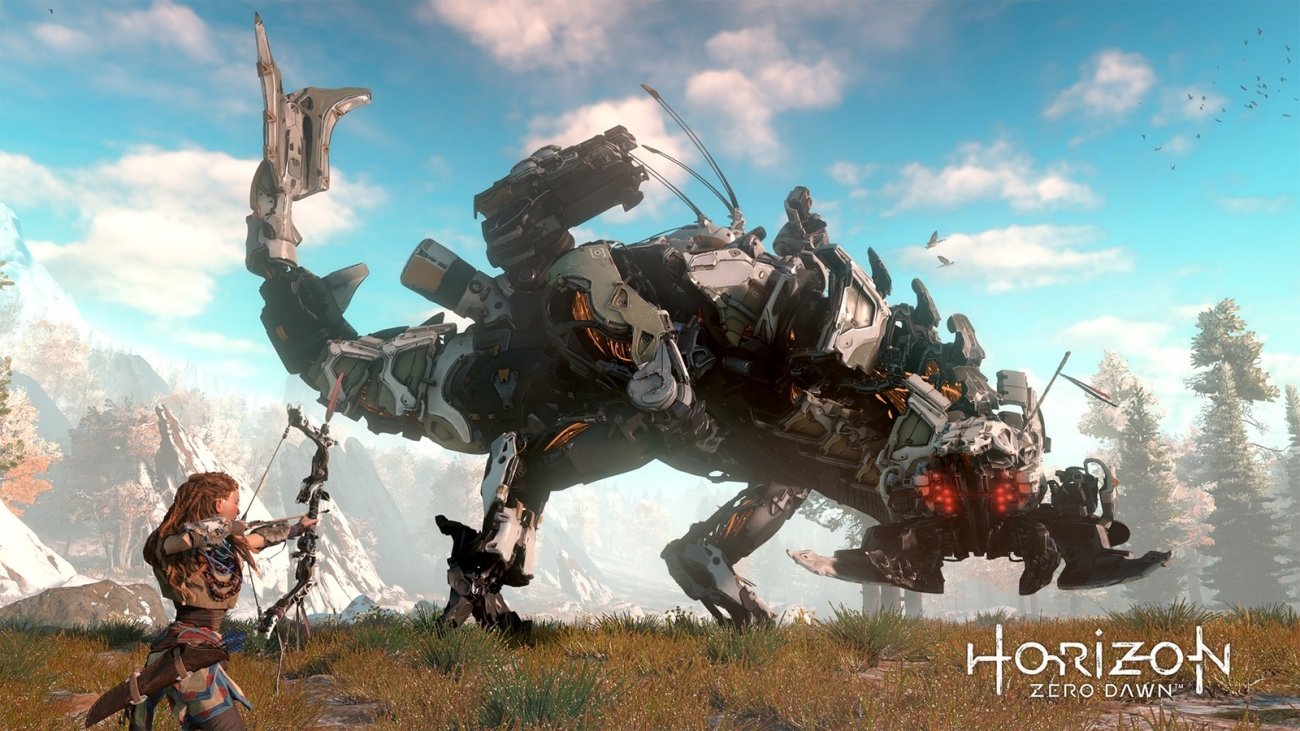 Horizon: Zero Dawn is one of the best PS4 games in existence. With amazing quality, an expansive story set in a new IP, and 10 million copies sold, it's not surprising that Guerrilla Games is making a sequel. The bar has been set pretty high with the original but Guerrilla aims to redefine that high water mark, and they certainly have the tech and know-how to do it.
Janina Gavankar, who voiced a character in a HZD expansion, says the sequel is so good it's going to absolutely slay us: "Just wait until you see the sequel. It's good. You're gonna die. I know some secrets...and you're gonna die," she told a fan at the Star Wars Celebration in Chicago.
Horizon: Zero Dawn 2 will undoubtedly be a part of Sony's next-gen roadmap. Guerrilla Games is among Sony's most potent first-party studios and was instrumental in shaping the PS4's architecture and tech with Killzone Shadowfall. Guerrilla should be among the selected studios to test, implement, iterate, and give feedback on Sony's next-gen PlayStation 5 system. Right now the PS5 only exists as a devkit, but sources tell TweakTown the system will have a discrete GPU for maximum graphics power.
Reports also indicate it'll use a heavily customized version of AMD's new powerful Zen and Navi architectures.
It's possible that Guerrilla could ship HZD2 as a launch game for the PlayStation 5 similar to how Killzone Shadow Fall was released on the PS4. However, we do know Guerrilla is working on an unannounced multiplayer shooter that's likely a new Killzone game.
To match the PS5's enhanced power, Guerrilla is updating its Herculean games engine.
With its new Decima engine, which powered Horizon: Zero Dawn, the studio pushed the PS4 to its highest limits. Over time these engines grow and grow into more ferocious beasts--as devs make new games, the engines get tweaked, adjusted, and upgraded to become even better.
But now we have two masterminds continually upgrading and iterating the Decima engine: Hideo Kojima, who's using the engine to power Death Stranding, and Guerrilla themselves.
So now there's two talented teams working on beefing up the games engine so it shines brightly both on PS4 and likely on Sony's next-gen PlayStation hardware.
Armed with the experience of HZD, its Decima engine, and Sony's PS5 hardware, Horizon: Zero Dawn 2 has a distinct formula for gaming magic. We probably shouldn't expect a release until late 2020 when the PS4 is expected to arrive, likely during the holiday season.
Related Tags