Borderlands 3 could support cross-play on PS4, Xbox One, PC
Borderlands 3 may let PS4, Xbox One, and PC gamers play together.

Published Mon, Apr 8 2019 6:31 PM CDT
|
Updated Tue, Nov 3 2020 11:48 AM CST
Borderlands 3 could support cross-play at some point, which would open up new doorways to engagement opportunities.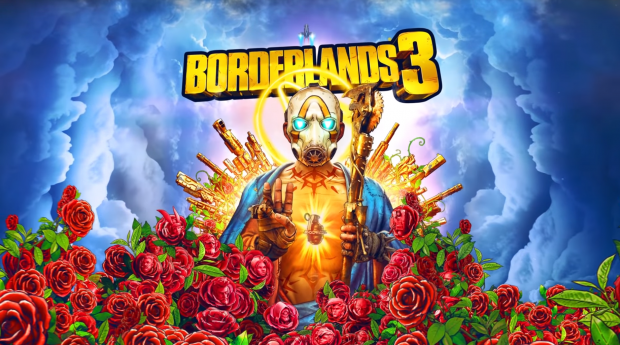 Only a handful of games support full cross-play between all systems. Games like Rocket League and Fortnite are truly platform agnostic and PS4, Xbox One, Switch, and PC gamers can play together all at once. Sony has been the stringent gatekeeper to cross-play but they're starting to relent...if not a bit slowly. There's a chance that Borderlands 3 could be among the biggest games to support the feature when it launches in September.
Right now all we have to go on is a vague affirmation from an unnamed 2K Games rep, who told Gamespot, "Cross-play is something we're looking at closely, but we don't have anything to confirm or announce at this time." Normally this would be generic PR-speak that doesn't mean very much, but this time they could actually mean it.
2K Games absolutely loves engagement, and so does its parent company Take-Two Interactive. The publisher makes billions every year from monetizing live games like Grand Theft Auto Online and NBA 2K.
Borderlands 3 is one such live game and will feature online multiplayer (and likely microtransactions), so it stands to reason certain strategies would be employed for Gearbox's new sequel.
Cross-play is hugely advantageous for publishers simply because it means gamers will spend more time playing their games. If you can log into a game and play with a buddy on Switch from your PS4, or maybe jump on PC and play with Xbox One users, then you're more likely to keep playing. Once platform roadblocks are removed we should see a surge in MAUs and DAUs in big games.
And the more time spent playing, the more likely users are to actually pay for extra in-game content. Plus Borderlands 3 is timed-exclusive to the Epic Store, and Epic is a big supporter of cross-play.
Borderlands 3 releases on September 13, 2019 on PS4, Xbox One and the Epic Games Store. Check below for more info:
The original shooter-looter returns, packing bazillions of guns and an all-new mayhem-fueled adventure. Blast your way through new worlds and enemies as one of four brand new Vault Hunters, each with deep skill trees, abilities, and customization. Play solo or join with friends to take on insane enemies, collect loads of loot and save your home from the most ruthless cult leaders in the galaxy.

Key Features:

A MAYHEM-FUELED THRILL RIDE

Stop the fanatical Calypso Twins from uniting the bandit clans and claiming the galaxy's ultimate power. Only you, a thrill-seeking Vault Hunter, have the arsenal and allies to take them down.

YOUR VAULT HUNTER, YOUR PLAYSTYLE

Become one of four extraordinary Vault Hunters, each with unique abilities, playstyles, deep skill trees, and tons of personalization options. All Vault Hunters are capable of awesome mayhem alone, but together they are unstoppable.

LOCK, LOAD, AND LOOT

With bazillions of guns and gadgets, every fight is an opportunity to score new gear. Firearms with self-propelling bullet shields? Check. Rifles that spawn fire-spewing volcanoes? Obviously. Guns that grow legs and chase down enemies while hurling verbal insults? Yeah, got that too.

NEW BORDERLANDS

Discover new worlds beyond Pandora, each featuring unique environments to explore and enemies to destroy. Tear through hostile deserts, battle your way across war-torn cityscapes, navigate deadly bayous, and more!

QUICK & SEAMLESS CO-OP ACTION

Play with anyone at any time online or in split-screen co-op, regardless of your level or mission progress. Take down enemies and challenges as a team, but reap rewards that are yours alone - no one misses out on loot.
Related Tags