Heroes of the Storm nixes paid lootboxes
Blizzard switches off lotto-style monetization in Heroes of the Storm.

Published Sun, Mar 24 2019 5:08 PM CDT
|
Updated Tue, Nov 3 2020 11:49 AM CST
Due to strong controversy, Activision-Blizzard's monetization further shifts away from paid lootboxes in favor of a more direct buy-what-you-want system.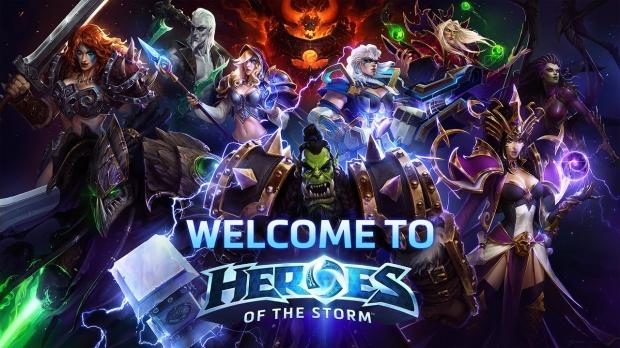 Lootboxes are quite vilified in gaming communities, but they earn companies like Activision-Blizzard billions upon billions every year (it made $5.24 billion from microtransactions in 2018). All of Activision-Blizzard's big games are typically monetized with online hooks baked into its live games. Blizzard is changing, though, and at least one of its games is switching off paid lootboxes.
As outlined in recent patch notes, Heroes of the Storm will no longer have gambling-style lootboxes that gamers can buy with real money. "Loot chests are no longer available for Gem purchase," the update reads (gems are premium currency that can be purchased with cash). The game will instead only let players use gems buy heroes, cosmetics, and other loot directly from the store, removing that key randomized element that makes the company so much money every year.
This comes after Blizzard recently dialed down Heroes of the Storm's development and importance within the developer's game slate. Heroes of the Storm's eSports events were cancelled, leaving many out of work. It's surprising to see Blizzard under-monetize its game as it slows down the roll out of new content.
We could see Blizzard take a similar non-lootbox approach with its bevy of new games, too.
The company is currently developing a smorgasbord of new titles, including Diablo 4 and a host of new IPs. Key execs say Blizzard's pipeline is better than its ever been. It's possible lootboxes won't be in these games either.
Activision-Blizzard also said it's working on developing new monetization methods.
As part of a new policy that saw over 800 non-game developers fired from the company, the publisher said it plans to use revenues from those redundant jobs to fund games development and create new ways to monetize its live service games.
But Blizzard's biggest games like Overwatch still have monetized skin-based lootboxes, and Activision is unlikely to let up on this path any time soon (lootboxes are back in Black Ops 4, for instance).
Related Tags