Halo: Reach campaign, firefight sold separately in Halo MCC
Halo: Reach is coming to the Master Chief Collection, but only a slice will be free.
Published
2 minutes & 9 seconds read time
To get the full Halo: Reach experience, Master Chief Collection owners will have to pay extra.
Yesterday Microsoft announced huge news for PC gamers: the entire six-game Halo saga is coming to both Steam and the Windows 10 store. Halo: Reach is coming too with 4K 60FPS support on both Xbox One and PC, but existing Master Chief Collection owners will have to buy Firefight and Campaign modes separately. 343 Industries will only include multiplayer and is carving up the other pieces to sell as paid DLC.
"On Xbox One specifically, Halo: Reach's multiplayer content (which includes Forge and the Theater) will be automatically included for everyone who owns Halo: The Master Chief Collection while Halo: Reach's Campaign and Firefight experiences will be offered together as a premium digital add-on," the company announced on the Xbox Wire.
343i did something similar when it brought ODST to the Master Chief Collection. MCC owners had a certain period to download it for free, and then afterwards it was sold as a premium download.
Microsoft is selling its revamped Halo games on PC in two ways: together as part of a bundled Master Chief Collection, or separately on a game-to-game basis. The first option is basically like buying a season pass as MCC will release on PC in staggered waves instead of all at once, starting with Halo: Reach and ending with Halo 4.
If you buy Halo: Reach separately on Steam or the Microsoft Store, you'll get full access to the entirety of the game including Firefight and Campaign. No pricing or release info has been announced. The game's Steam page is also up, confirming Xbox LIVE is needed to play (but it's probably not Xbox LIVE Gold).
Gamers can also access the Master Chief Collection via Game Pass, which offers access to the full six-game saga. Of course Game Pass isn't available on PC (yet) so this route is only for Xbox One users.
The following Halo games are coming to PC as part of the Master Chief Collection, and will also be sold piecemeal on both storefronts. Every game will be optimized for PC with Ultrawide support, enhanced visuals, 4K resolution support, 60FPS, keybinding, and smooth mouse-and-keyboard interfacing.
Halo: Reach

Halo: Combat Evolved

Halo 2

Halo 3: ODST

Halo 3

Halo 4
But what about Halo 5? 343i says that's not happening. It's so deep into Halo: Infinite that it conscripted two dev teams to help make MCC on PC.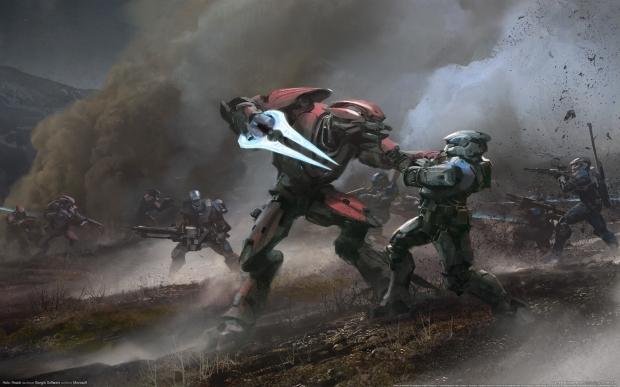 Related Tags